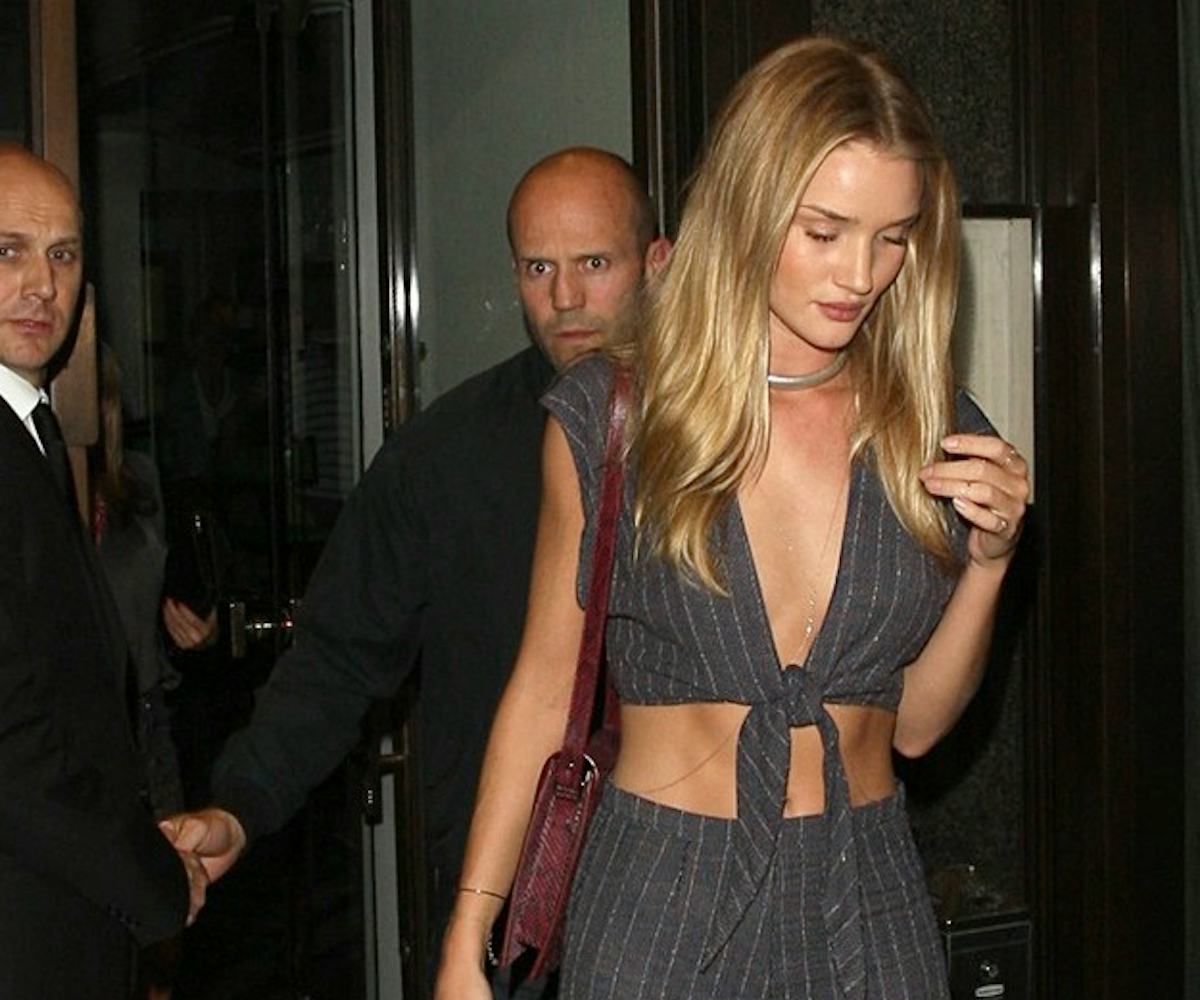 best dressed: rosie huntington-whiteley
Rosie Huntington-Whiteley must be a big Throwback Thursday fan because her outfit is giving us visions of Jerry Hall in the late '70s. Topping off her pinstripe jumpsuit with shiny straight hair, black sandals, and a maroon leather purse, Huntington-Whiteley could be Hall's body double or long lost twin.
Wanna be their third wheel? Pick up the Reformation jumpsuit the model is wearing (it's on sale!), get your hair straightener ready, and be prepared to hit the town with your man–something both models love doing. 
MUST: Reformation "Juniper" Jumpsuit – $87
TRUST: Aldo Black Sandals – $110