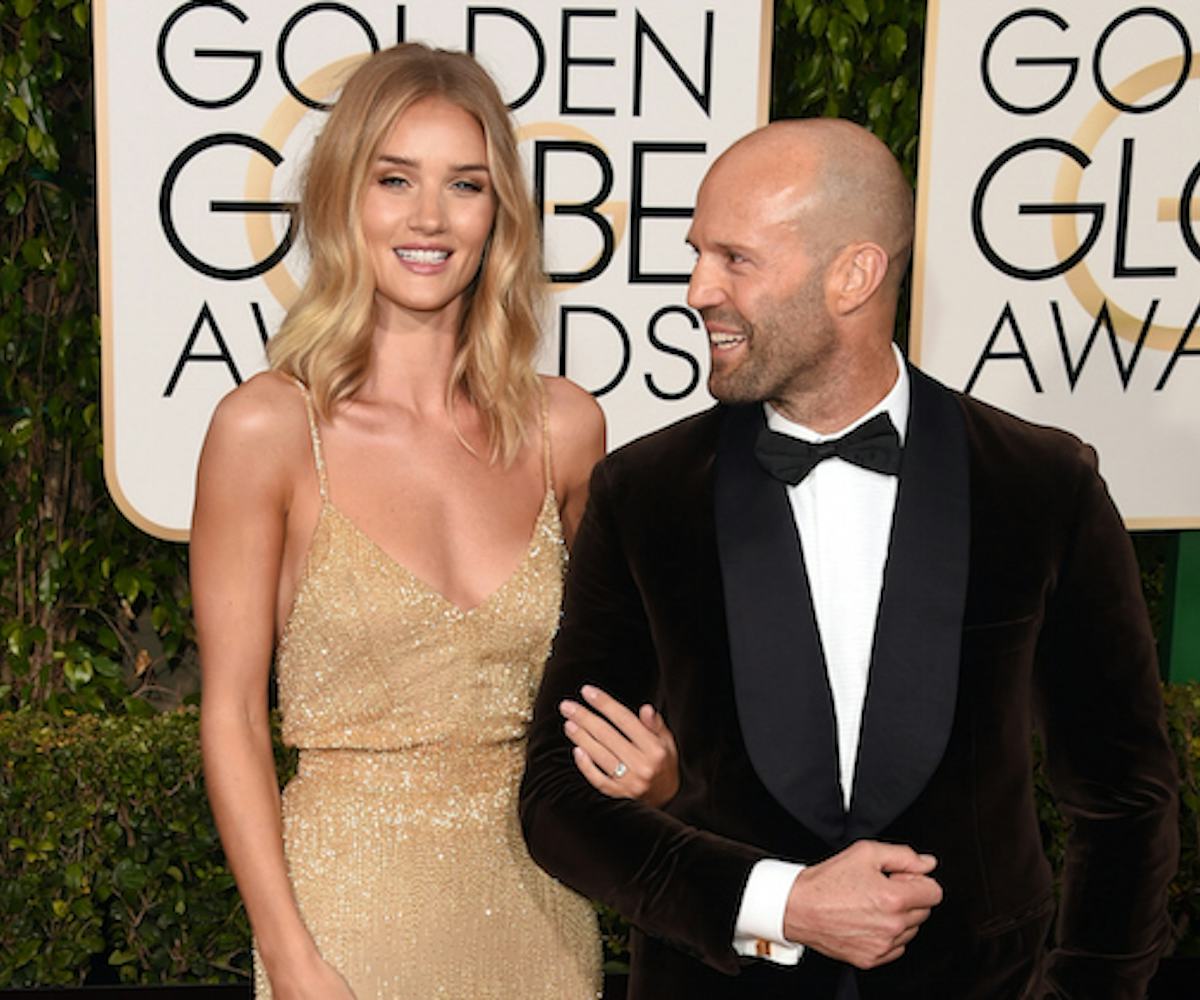 Photo by Jason Merritt/Getty Images.
Rosie Huntington-Whiteley Confirms Engagement at the Globes
see the ring on the red carpet!
The Golden Globes red carpet is a time and place made for stunning the media and the public at large. Usually that's done with dresses and hairstyles. Supermodel Rosie Huntington-Whiteley, however, was able to do it with just a ring. 
Flashing a big, 'ol diamond on a golden band, the Brit star of Mad Max: Fury Road confirmed for the world that she's now engaged to English action-movie brooder Jason Statham, her boyfriend of five years. Lookie, lookie!
Photo by Jason Merritt/Getty Images.
While it was the ring itself that cinched the engagement for most observers, a spokesman for Huntington-Whiteley did confirm that the 28-year-old and Statham, 48, were indeed headed to the altar in a statement to The Daily Mail. It will be the first marriage for both of them. There is, as of yet, no word on when the two will actually the knot or whether the Victoria's Secret Angel will be changing her name to Rosie Huntington-Whiteley-Statham, which is a lot of hyphens for one person.