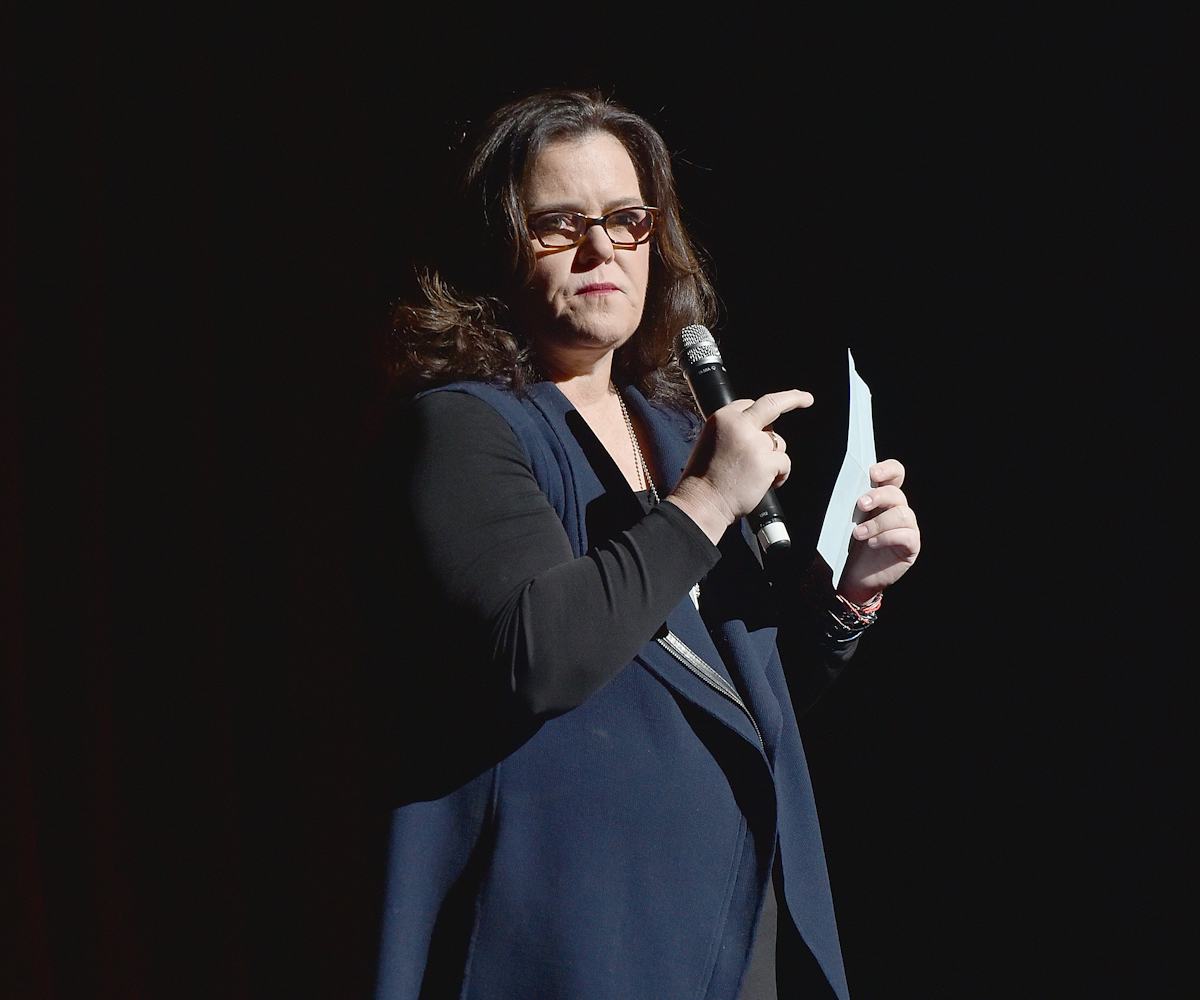 Photo by Dimitrios Kambouris / Getty Images
Behold, Rosie O'Donnell As Steve Bannon
Lorne Michaels better be paying attention. In the wake of Melissa McCarthy's now legendary impersonation of Donald Trump's press secretary, Sean Spicer, on Saturday Night Live, Rosie O'Donnell has explicitly said that she'd be more than willing to play Trump senior adviser, Steve Bannon, on the sketch comedy show. That offer became even juicier after Politico reported that what angered Trump the most about the Spicer impersonation was that it was done by a woman.
To prove how serious she is, Rosie O'Donnell has now changed her Twitter avatar to an incredible mock-up of her as Bannon. As you will see below, it is too perfect.
This comes one day after Chelsea Handler trolled the president by posting a photo of her and some friends holding up Nordstrom bags in front of the White House after Trump called the department store out for dropping his daughter Ivanka's fashion line. The photo of O'Donnell as Trump's nefarious advisor is almost frightening in how much she resembles him. Were she to ever portray him on SNL, it would likely infuriate Trump. Not simply because O'Donnell is a woman, but because of her well-documented feud with Trump, which dates back to her days as a host on The View. So, to sum up, this has to happen. Please, someone, anyone, make it happen.