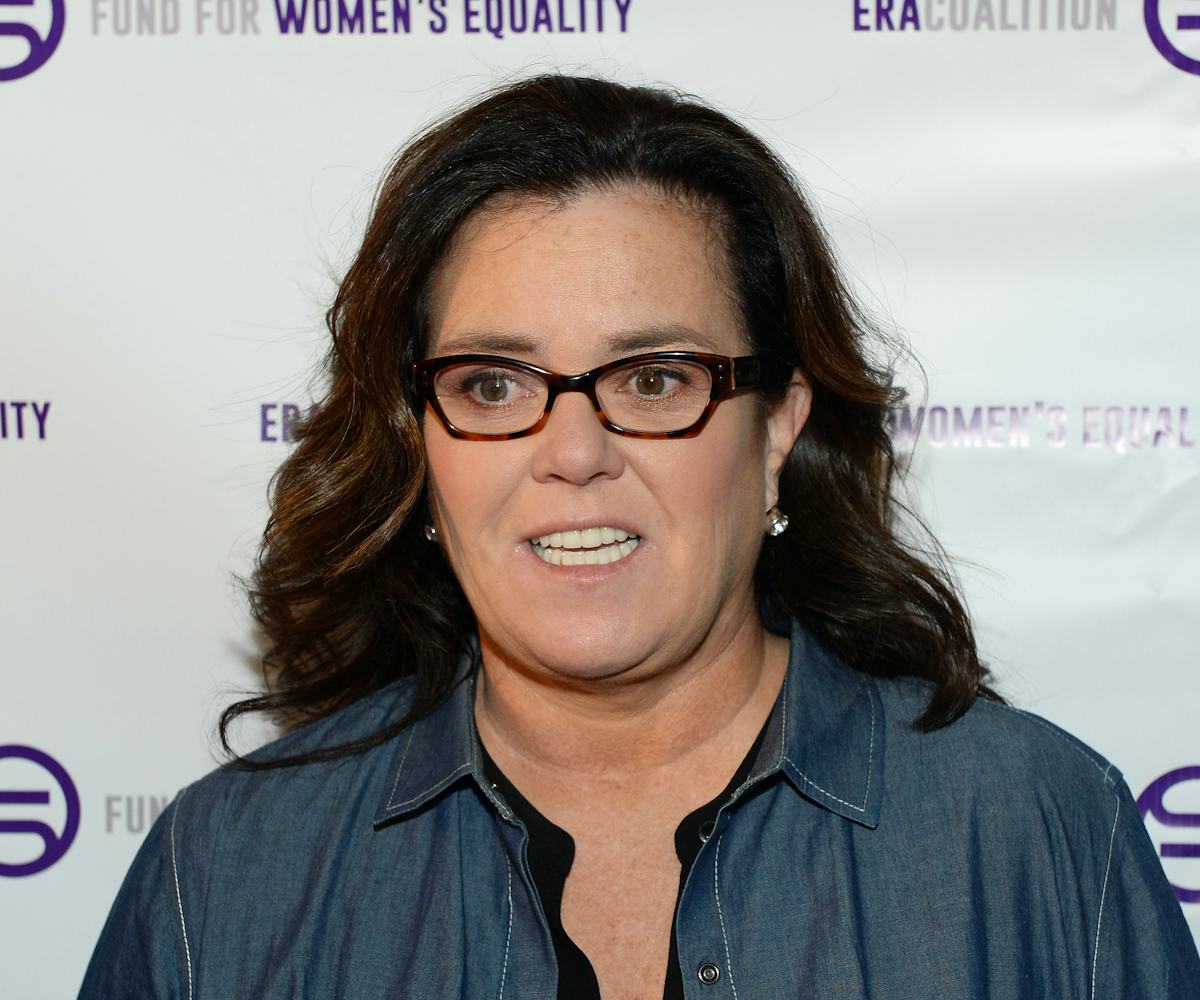 Photo courtesy of Andrew Toth / Getty images
Rosie O'Donnell Really Wants To Play Steve Bannon On 'SNL'
Make this happen, internet
On last week's episode of Saturday Night Live, we got our first look at the show's version of Steve Bannon, when a man dressed in a Grim Reaper appeared as Donald Trump's sinister chief strategist. Well, on next week's episode, we can expect to see a lot more of Bannon, especially if Rosie O'Donnell has her way. 
After it was revealed that the president was "rattled" by Melissa McCarthy's portrayal of White House press secretary Sean Spicer on Saturday, many people took to Twitter to suggest that O'Donnell—a longtime nemesis of Trump—play Bannon on next week's episode. "#BannoninChief," a totally game O'Donnell responded, adding that she's "available," and that "if called i will serve!!!" 
The casting campaign began after Politico reported about the president's reaction to the Spicer sketch, particularly the fact that Trump was deeply troubled by the fact that Spicer was played by a woman. "Trump doesn't like his people to look weak," a top donor to the president told Politico. 
With next week's episode featuring Alec Baldwin as host, it's already set to become the highest rated episode of Saturday Night Live this year. But with rumors of an O'Donnell cameo likely to intensify in the days ahead, we might be looking at one of the most talked about episodes of SNL, well, ever. In the words of Donald Trump, it's going to be huge!