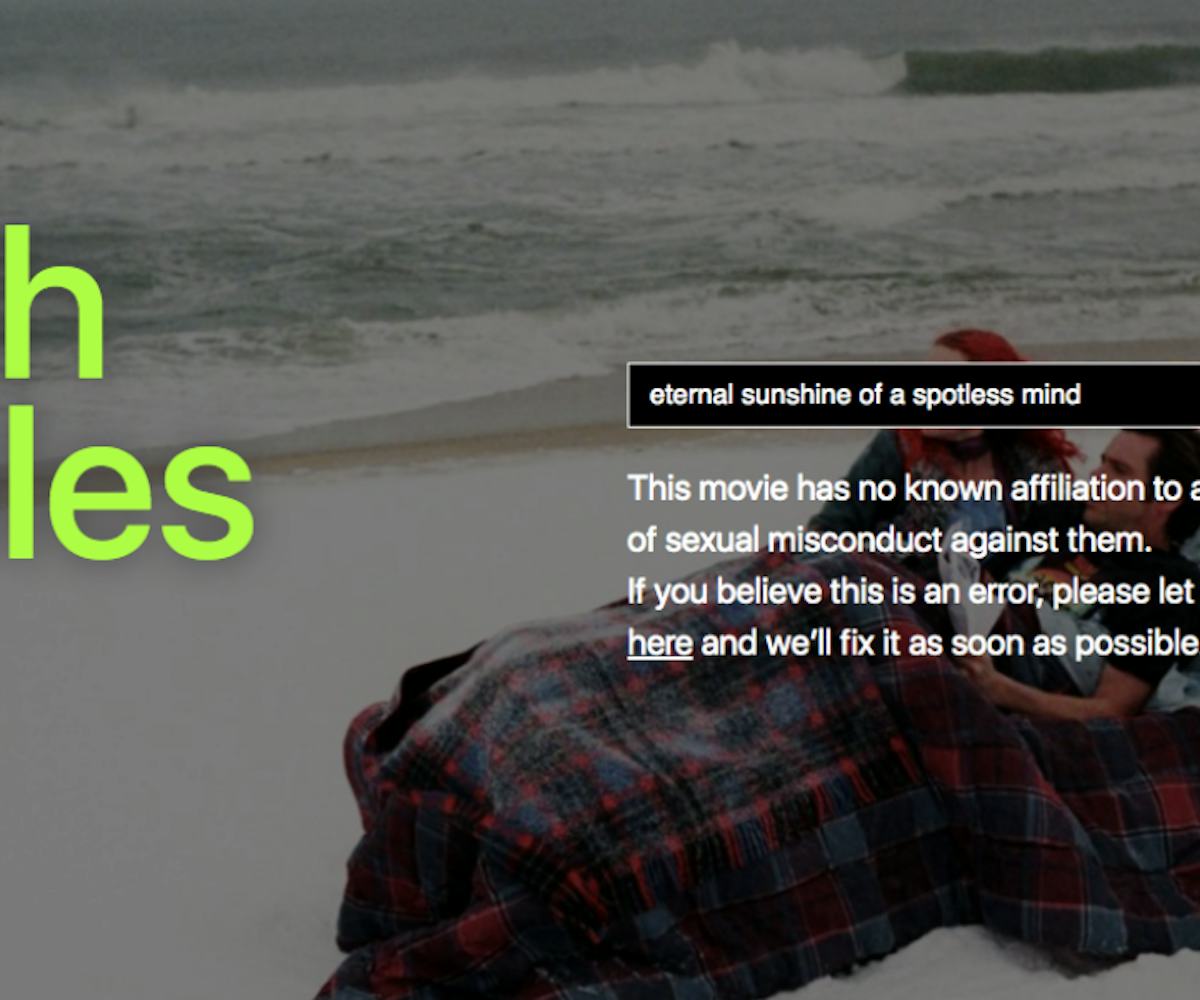 This Website Helps You Weed Out Movies Involving Alleged Sexual Predators
Find out if your favorite film is a "rotten apple"
In the wake of the numerous sexual assault allegations, there's been a debate as to whether or not one is able to (or needs to) separate the art from the artist. Those who find it necessary, have likely discovered that it's a hard task—especially given the overwhelming number of cases as of late. Well, one website, Rotten Apples, is here to help you weed out the garbage a little faster.
The process is simple: You type in the name of a movie or television show and the website flags whether it's a "rotten apple" or a "good apple." If it's the former, it will note which cast member is problematic and include a link to a story outlining the allegations brought against them. If it pops up as being the latter, well, congrats, but it also includes a sentence that states, "If you believe this is an error, please let us know by clicking here and we'll fix it as soon as possible." Because, truly, you can't be too sure nowadays.
The films and shows that are good to watch from the random searches we've done: Girl's Trip, Lady Bird, Get Out, Eternal Sunshine of the Spotless Mind, Donnie Darko, The Florida Project, The Preacher's Wife, Home Alone, Elf, Waiting To Exhale, Bob's Burgers, Insecure, and Call Me By Your Name. Ones that aren't: The Godfather, Good Will Hunting, American Beauty, Django Unchained, Annie Hall, Hidden Figures, Gossip Girl, Home Alone 2, and many, many more.
You can fact-check your fave over on the Rotten Apples website. Now, who's up for making one dedicated to the food, music, art, publishing, fashion, sports, and every other industry?