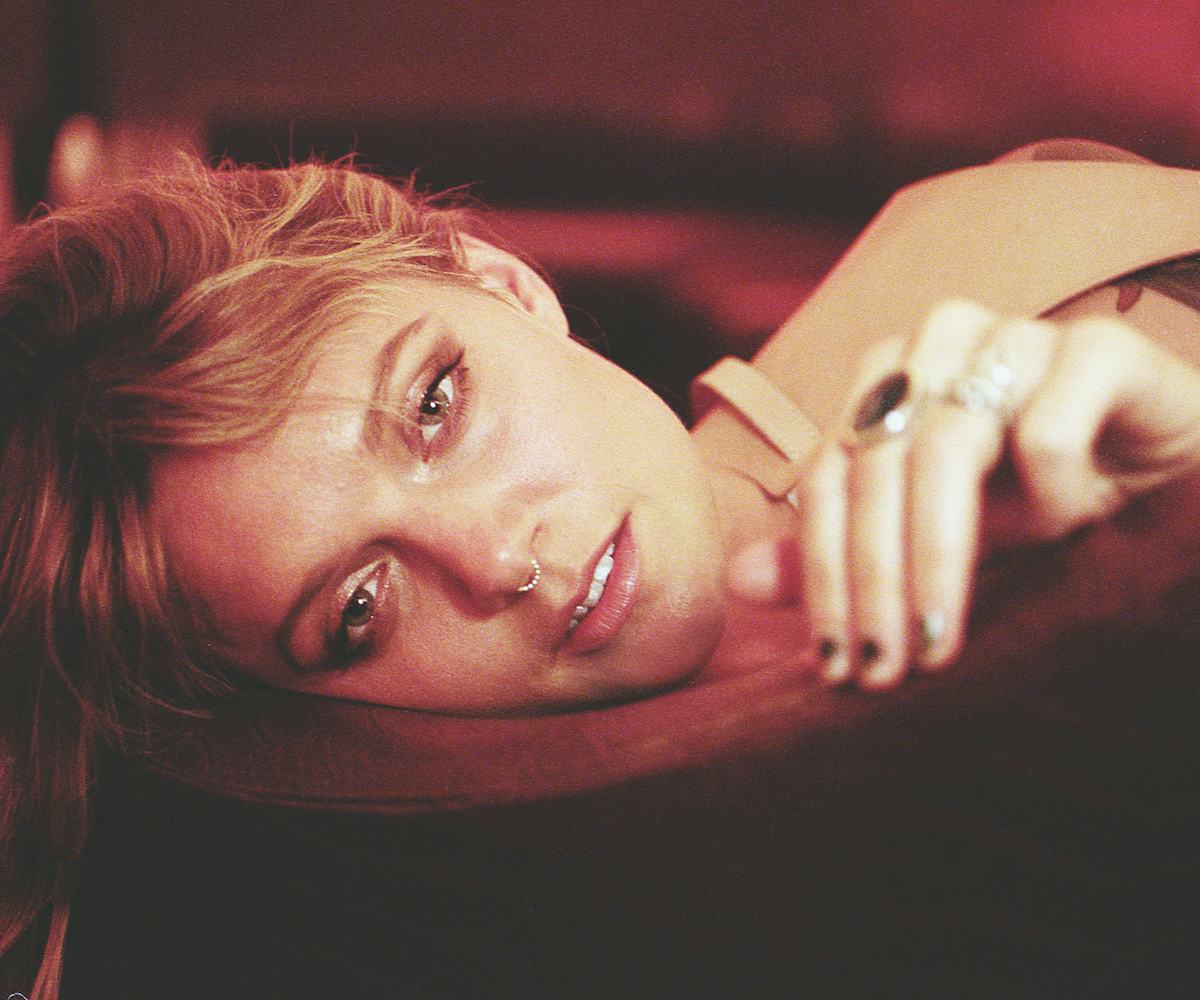 Photographed by Carla Tramullas. Styled by Sofia Karvela at The Wall Group.
Tove Lo Opens Up About Her Provocative New Album 'Lady Wood'
The following feature appears in the October 2016 issue of NYLON.
Tove Lo is sick of "cool." That much is clear when we meet up on New York's Lower East Side to chat about her new album, Lady Wood, out this month on Island Records. "I hate that we're so scared of emotions," she says. "It's not the end of the world if someone is upset, or sad, or happy. We're always trying to keep it in. You're always supposed to be a calm, cool person. Cool sucks. I hate cool."
The 28-year-old Swedish songwriter born Tove Nilsson channels these frustrations into "Cool Girl," the album's lead single, a hooky, techno-inflected jam that Lorde called "the pop song of the summer" on Twitter. "I'm a cool girl/ I'm a, I'm a cool girl/ Ice cold/ I roll my eyes at you, boy," she sings over pulsing beats and claps. But it's almost as if she's rolling her eyes at this entire cool-girl trope, the fear of vulnerability, the anxiety of being unchill.
Nilsson says the song is inspired by a monologue from the film Gone Girl, where a lead character changes herself dramatically to appeal to a guy, to appear more cool. "So many girls and guys do that," Nilsson says. "Why would you put yourself through that? We're so afraid to be the one who is vulnerable. But anyone can fucking pretend to be cold. It takes way more courage and energy and feelings to actually be emotionally involved in anything."
Click through the gallery to read the rest of this feature.
Harness by Alexandra Nam, Nilsson's own jewelry.
Sweatshirt by Alexander Wang, necklace by Slight Jewelry. Hair by Korey Fitzpatrick for Exclusive Artists Management using R+Co Hair Care. Makeup by Colby Smith at Jed Root using Rouge Allure. Special thanks to Beauty & Essex.