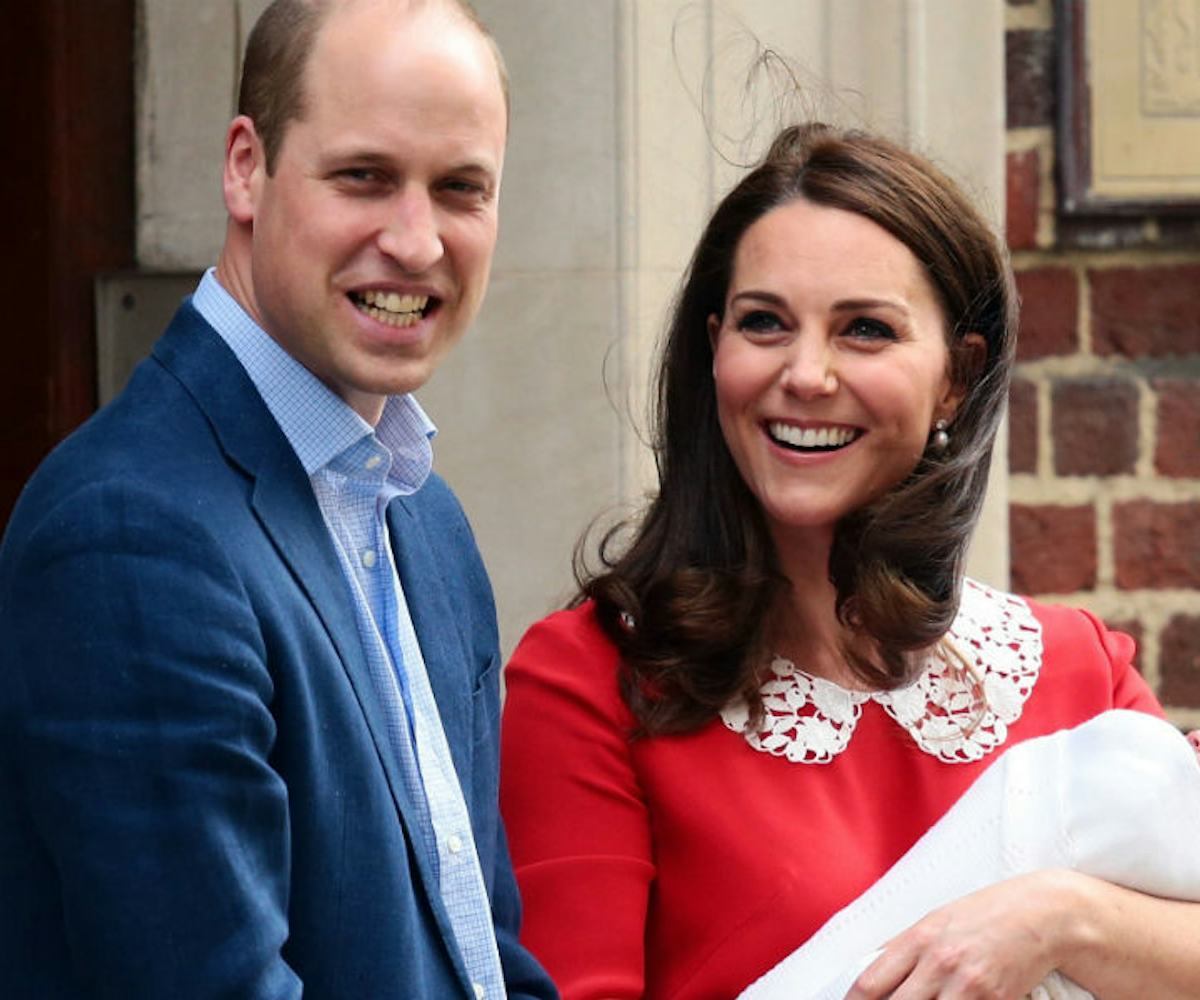 Photo by Jack Taylor/Getty Images.
Here's the Story Behind the Royal Baby's Old Man Name
Introducing Prince Louis!

The royal family is comprised of individuals with very old-sounding names. Harry, Charlotte, William, George, Elizabeth—these are all the names of people you would assume are 75 and above. But only one person from that list actually is! With that said, Kate Middleton and Prince William have revealed the name of their new baby boy who arrived earlier this week and, in keeping with tradition, they gave him an old man name: Louis.
"The Duke and Duchess of Cambridge are delighted to announce that they have named their son Louis Arthur Charles," Kensington Palace said in a statement. "The baby will be known as His Royal Highness Prince Louis of Cambridge." The name is pronounced Loo-ee, you know, like Louis Vuitton or the many kings of France. It means "renowned warrior" in French and, as CNN details, it's also the name of Louis Mountbatten, uncle of Prince Philip (Queen Elizabeth II's husband), who was killed in 1979 by the Irish Republican Army. It should be noted that Prince George's full name is George Alexander Louis, and Prince Williams is William Arthur Philip Louis. What's in a name? A lot of history, that's what! 
Now, we only have to wait a couple more years until we can all coo over baby Louis' first day of school pictures.