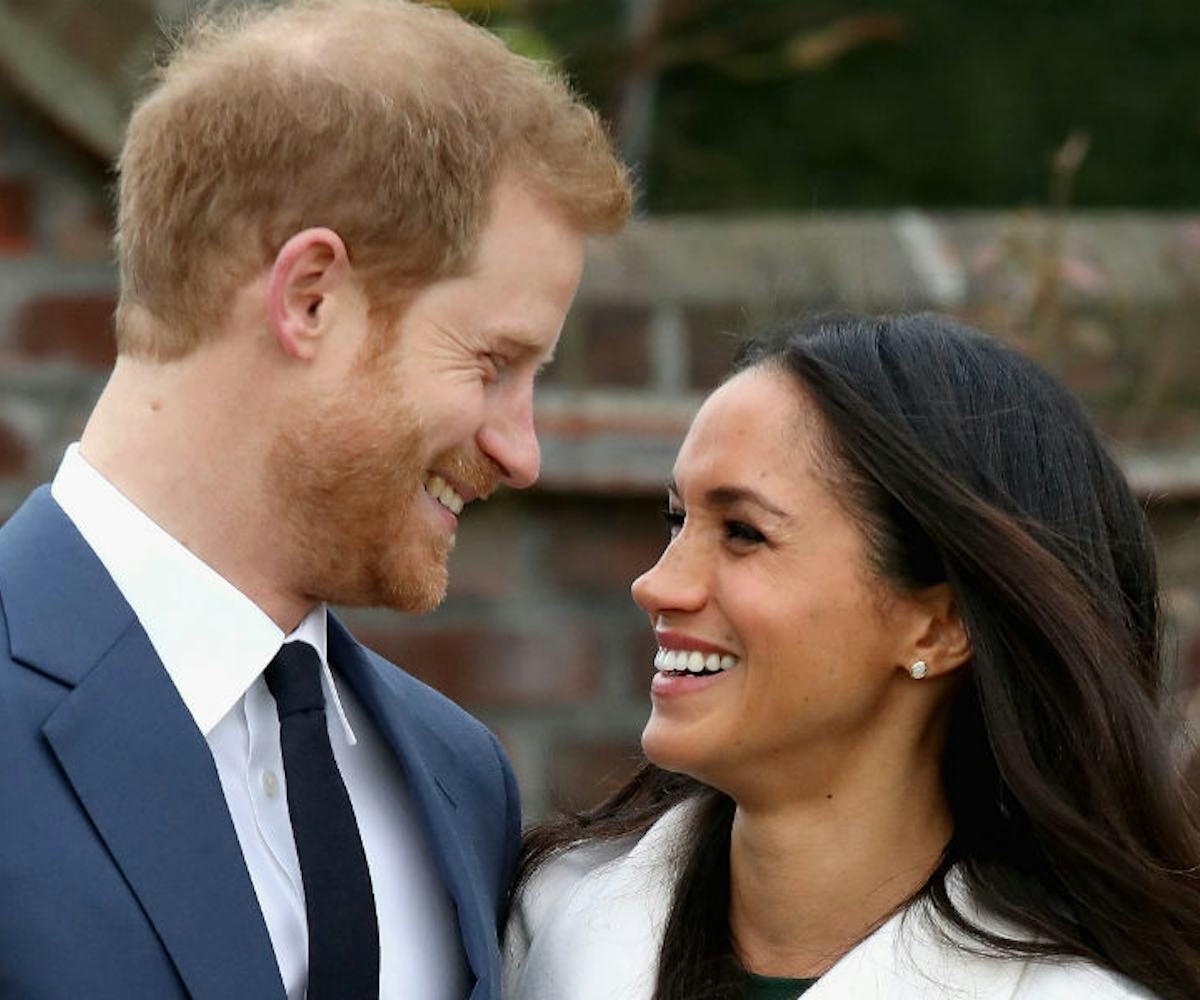 Photo by Chris Jackson/Getty Images.
So, Royal Wedding Sex Toys Are Now Available
Have we reached peak obsession?
One of the most widely anticipated events of the year is almost upon us: the wedding of Prince Harry and Meghan Markle. People are already celebrating prematurely with life-size cutouts and mugs and a Lifetime movie. Others are showing how to get Markle's glow, her hair, her wardrobe, etc. Now, two new products are here for those looking to get...off like a future royal.
Lovehoney, U.K.'s largest online sex toy retailer, just launched a pair of sex toys to provide some "nuptial nookie in advance of the big day," and it's definitely the most, umm, unexpected way to celebrate the royal wedding. First up, we have the "Markle Sparkle Finger Ring," a vibrator that you slip on your finger to do things one doesn't usually do with a regular ring. Then, there's the "Royal Wedding Love Ring," a cock ring that stimulates his crown jewels and will have her feeling luckier than Markle herself.   
"Harry and Meghan are a breath of fresh air and the sexiest thing to happen to the royals in years, so we thought it would be fun to produce two very different kinds of rings in gold and silver for the most passionate royalists," Lovehoney product director Bonny Hall said in a statement. "They will help couples all over the world to celebrate the Windsor Castle wedding with a bang!"
We know what you're thinking: What will the Queen think? Burn it all down! Just kidding! She actually awarded Lovehoney with the Award for Enterprise two years ago for boosting exports. So, while she probably didn't sign off on the toys, she might not be opposed to them either (kidding again, these will not sit well with the family).  
So, ring those wedding bells a little earlier than planned, if you so please. What's even better: If you buy one love ring, you get the other free. Double the orgasms, double the fun.