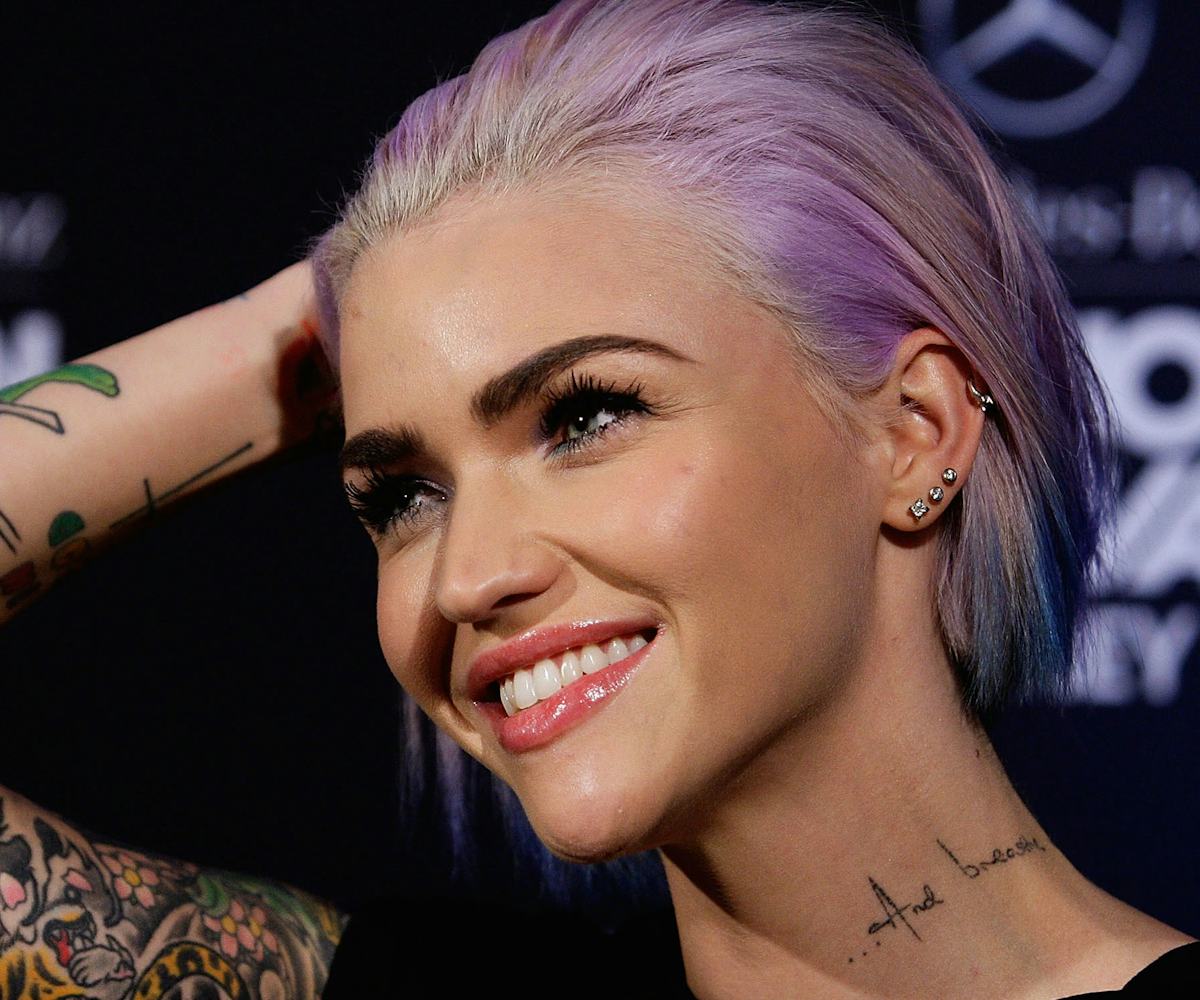 Photo By Lisa Maree Williams/Getty Images.
Ruby Rose Deletes Twitter Following 'Batwoman' Backlash
"I wish we would all support each other and our journeys"
Ruby Rose has deleted her Twitter account and deactivated public comments on her Instagram.
Last week, it was announced that Rose would be starring as an openly lesbian Batwoman in her own, brand-new series, as well as The CW's Arrowverse crossover show. However, following the announcement, criticism surrounding Rose's casting emerged on Twitter via the #RecastBatwoman hashtag. 
According to Vulture, most of the backlash appears to stem from the belief that Rose is the wrong LGBTQ actor to play Batwoman and the fact that she isn't Jewish. The character of Batwoman was reintroduced in 2006 by DC Comics as a Jewish lesbian.
Just before deleting her Twitter account, Rose responded to the online criticism via a series of tweets which called the controversy "the funniest most ridiculous thing I've ever read," per Deadline.
"Where on earth did 'Ruby is not a lesbian therefore she can't be batwoman' come from," she wrote before saying she came out when she was 12. "For the past 5 years had to deal with 'she's too gay' how do y'all flip it like that? I didn't change. I wish we would all support each other and our journeys." Rose then went onto say that she would be taking a break from the social media platform in order "to focus all my energy on my next 2 projects."
"If you need me, I'll be on my Bat Phone," she wrote.