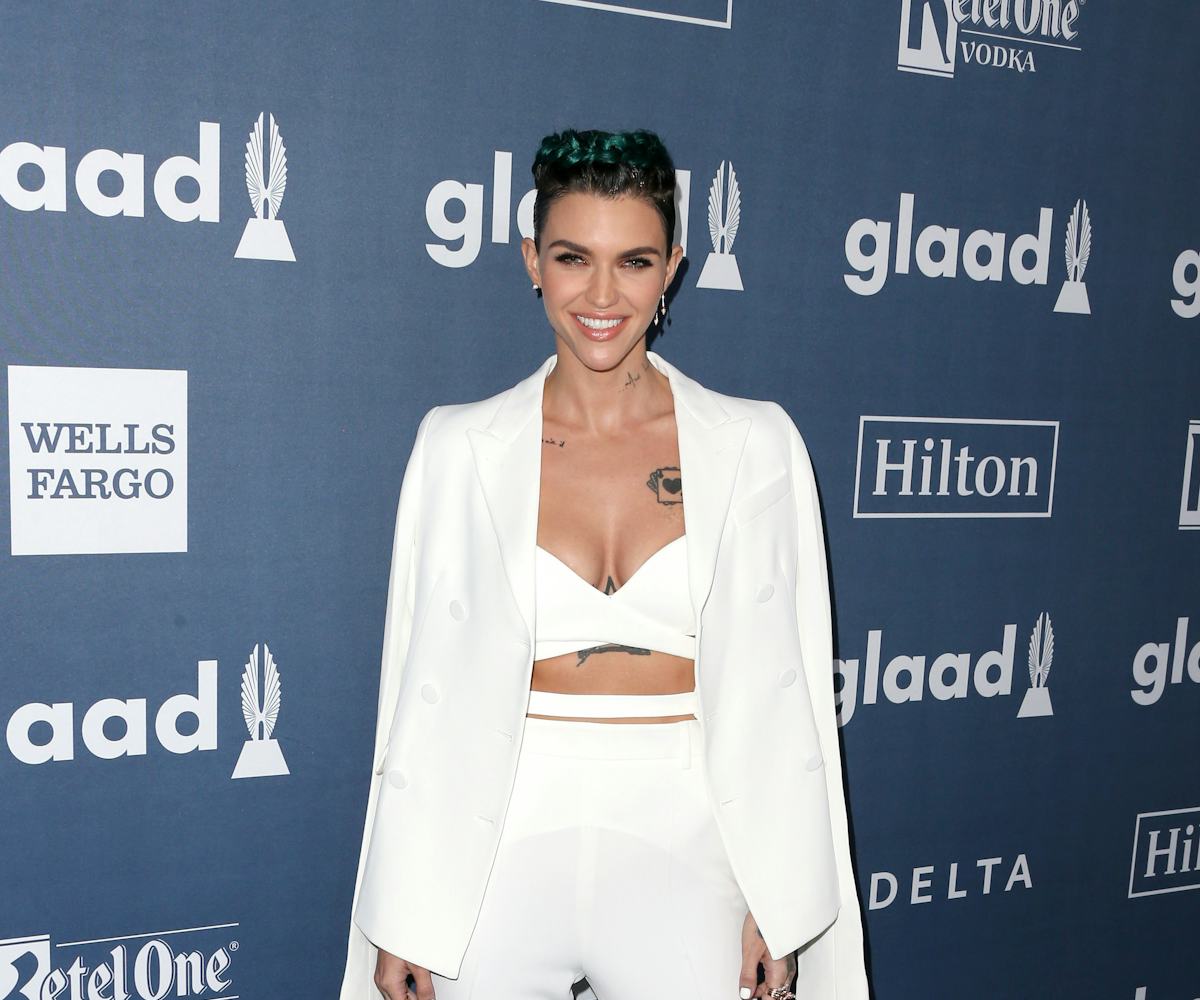 Photo by Frederick M. Brown/Getty Images.
Ruby Rose's Hair At The GLAAD Media Awards Absolutely Slayed
The 27th annual GLAAD Media Awards took place in Los Angeles over the weekend, and the red carpet was filled with some major fashion and beauty inspiration from our favorite stars. Ruby Rose in particular absolutely stunned. 
The Orange Is the New Black star wore a white trouser suit over a daring cutout crop top by Aquilano.Rimondi, paired with matching white Stuart Weitzman heels and Borgioni diamond earrings and ring. But what really slayed was her hair—to be honest, it was so good, it should have taken home its own award. Her vibrant locks, in the perfect shade of emerald, were twisted up into a crown—making it one of the coolest braid 'dos we've seen in a while.
Photo by Frederick M. Brown/Getty Images.
That evening, Rose took home the Stephen F. Kolzak award, which recognized the LGBT advocate for promoting equality and acceptance. The award was presented to her by surprise guest Taylor Swift, who described her as a "force of nature" and a "woman of many talents."
Earlier that day, Rose took to her Instagram to open up to her fans about her struggle with depression years prior.
She certainly has bounced back (and looked amazing while doing so).