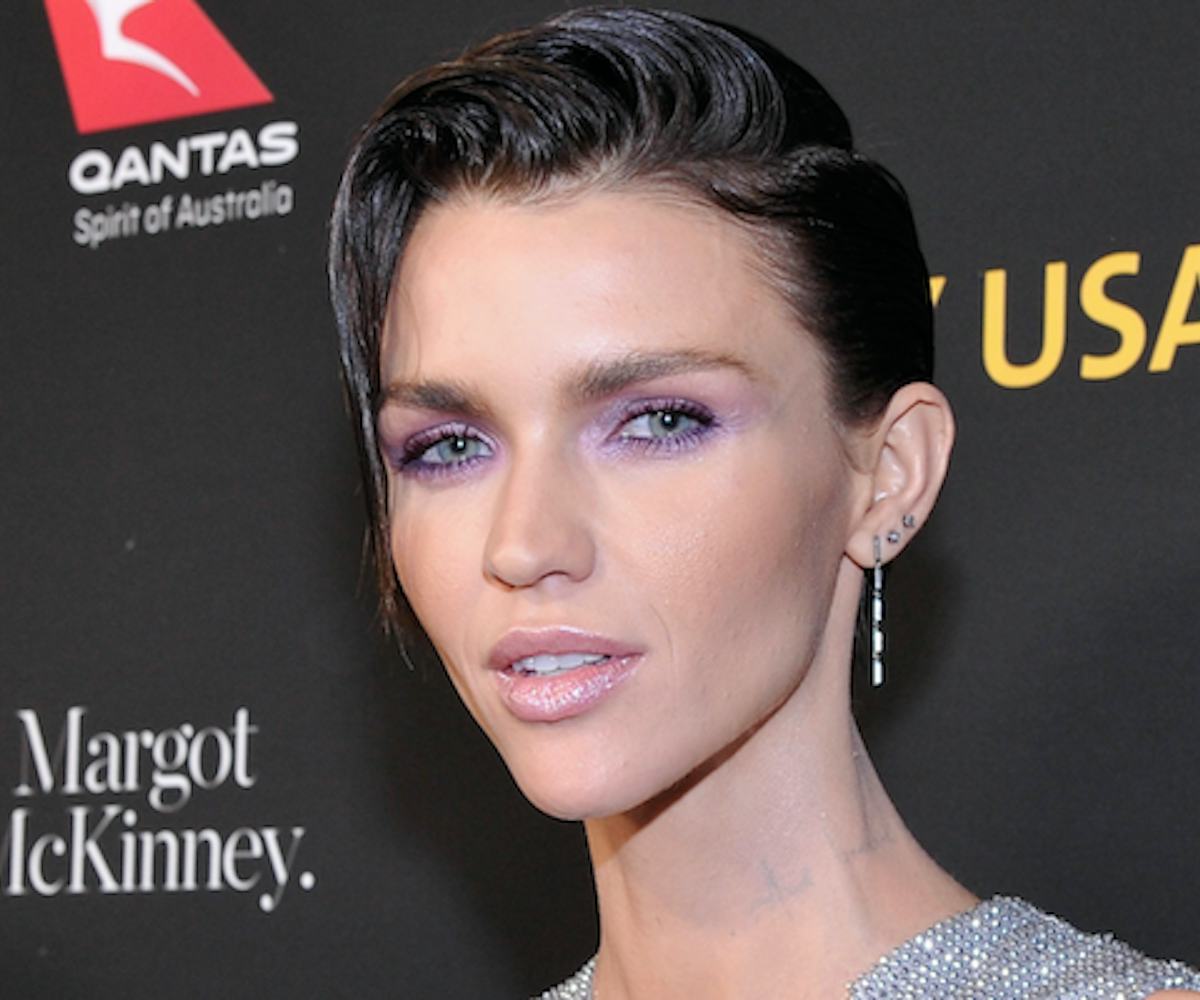 photo by John Sciulli / getty images
Ruby Rose Announces Split From Girlfriend On April Fool's Day
Yesterday marked the start of April, which meant a bevy of celebrity pranks in honor of April Fool's Day. But among the many jokes, stood a singular tweet from Ruby Rose, who took to the internet to announce that she and her longtime girlfriend, The Veronicas singer Jess Origliasso, have split up.
"I've shared the past two years learning and sharing my life with an amazing human being," she wrote in a statement yesterday on Twitter. "An experience for which I am very blessed. Breakups are always incredibly hard on the people involved but I can only be grateful for the experiences we shared. It's with a heavy heart to share that Jess and I parted ways a few months ago. We still love each other very much and I will always support her and be her biggest advocate." 
Noting that yesterday was April Fool's Day, the actress then clarified to fans accusing her of joking around that the tweet was, in fact, not part of the holiday and that she would never "use something so personal as an April fools joke."
Rose and Origliasso dated for two years. The two were friends for eight years before that, becoming involved romantically while shooting The Veronicas' steamy "On Your Side" video, which Rose wrote, directed, and starred in.