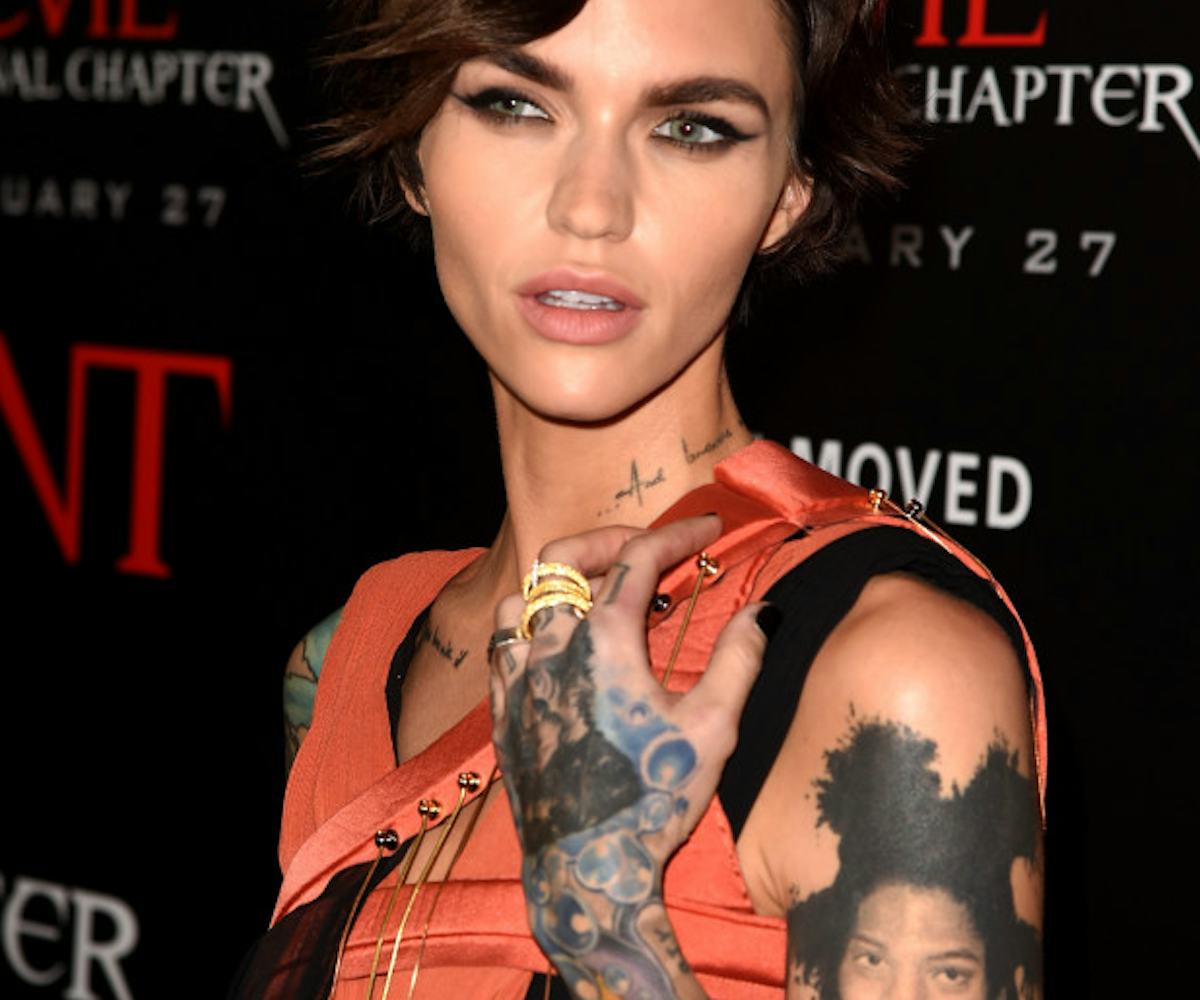 Photo by Kevin Winter/Getty Images
Watch Ruby Rose Slay On 'Lip Sync Battle'
To Meredith Brooks' "Bitch," nonetheless
Ruby Rose totally slayed last night on Spike's Lip Sync Battle.
Not only did the actress, musician, and beauty mogul chose to open the show lip-syncing to Meredith Brook's classic "Bitch," but she also pantomimed all of the lyrics. Yep, she totally got down on her knees during that "I'm a goddess on my knees" line and gave herself devil horns as she called herself a "sinner." She also closed out the show with an aerial performance of Pink's "Raise Your Glass" which—if you ask us— deserved an award in itself.
However, it was Rose's opponent who ended up stealing the show. Her Resident Evil: The Final Chapter co-star Milla Jovovich covered both N.W.A.'s Boyz-n-the-Hood and Billy Idol's White Wedding and was so into it. 
While the audience screamed both of their names when it was time to name the winner, Jovovich took the gold thanks to LL Cool J's final judgment, Still, that doesn't mean it wasn't difficult to choose a winner—both ladies put on performances of epic proportions.
While it was a quite the battle between the two, there were clearly no hard feelings. "I love you baby girl!" shouted Jovovich to Rose at the very end.
Check out a clip of Rose mid-sync, below.