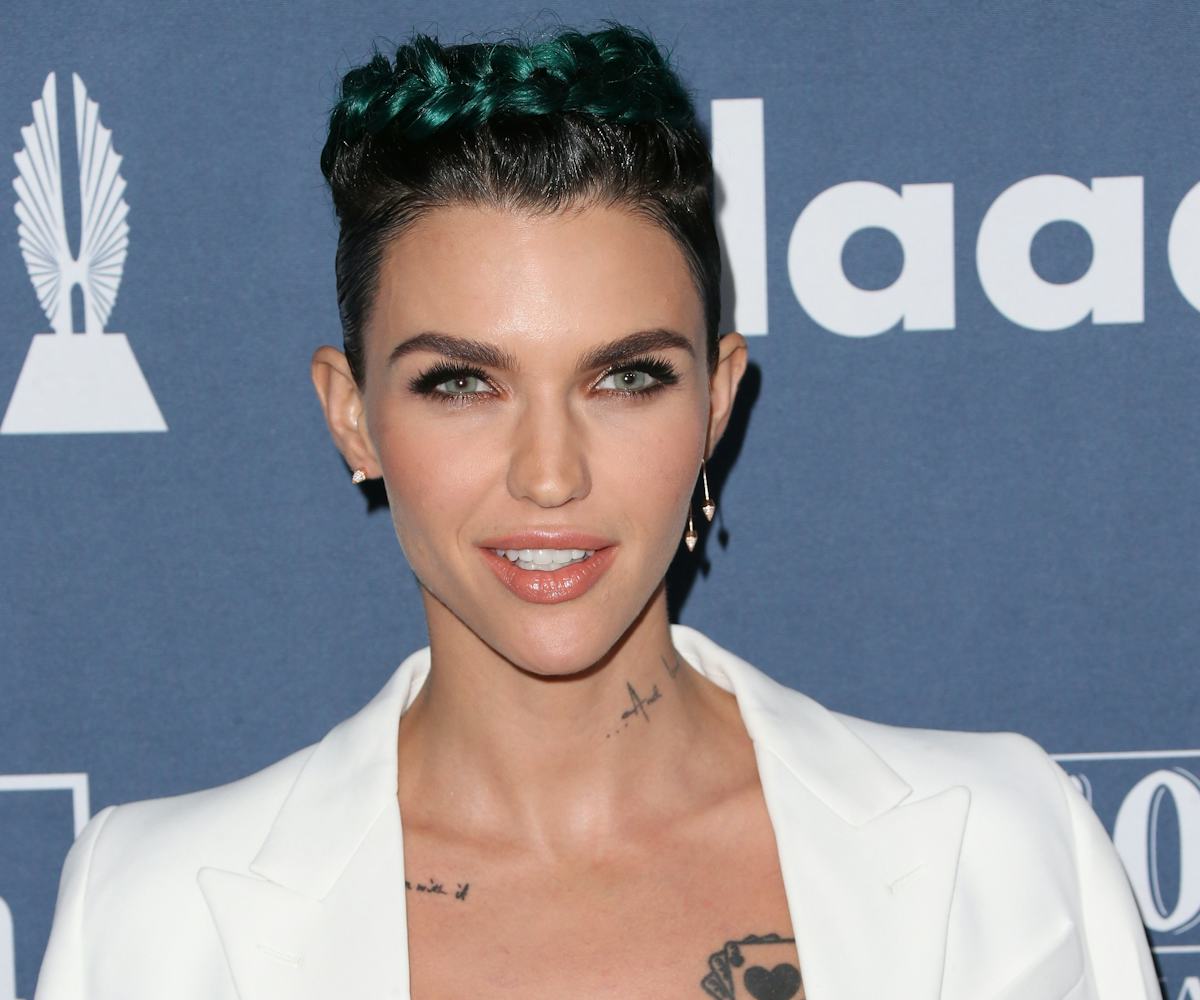 Photo courtesy of Frederick M. Brown/Getty Images.
Ruby Rose Opens Up About Her Depression
The actress responds to her own 3-year-old post about "hitting rock bottom."
Ruby Rose has opened up to her fans and followers about a very dark period in her life.
She was taken aback when a fan sent her a tweet that she had posted three years ago, regarding her having to cancel a series of tours and appearances due to her battle with depression.
Rose reposted a shot of the tweet to her Instagram, with some powerful words regarding her personal struggle and words of advice to anyone who may be struggling as well. She talks about not being able to find happiness anywhere, but choosing to put up a fight against the illness and coming out on top, now living her dream, ending her story with the hashtags: #wealldeservetobehere #wealldeservetobehappy.
Rose has certainly turned her life around following the wild success with her role in Orange Is The New Black. 2016 has been a bumper year as she's landed two major campaigns—Denim + Supply and Urban Decay—and has started production for her next role as Adele in xXx: The Return of Xander Cage, set to release in 2017.
This comes just days after Cara Delevingne opened up about her battle with the same issue in a series of tweets, talking about why she stepped away from modeling for a bit due to the "rough patch of self-hatred" she was dealing with.
Still, what we must understand is that depression can be a debilitating mental illness, and no matter how successful one may be, or how happy someone may try to depict themselves on social media, you never really know what kinds of inner struggles they may be dealing with. It's important that such widely idolized celebrities are beginning to talk and share their stories, giving hope to anyone else who is struggling and letting them know they're not alone.
We're happy you've come such a long way, Ruby!