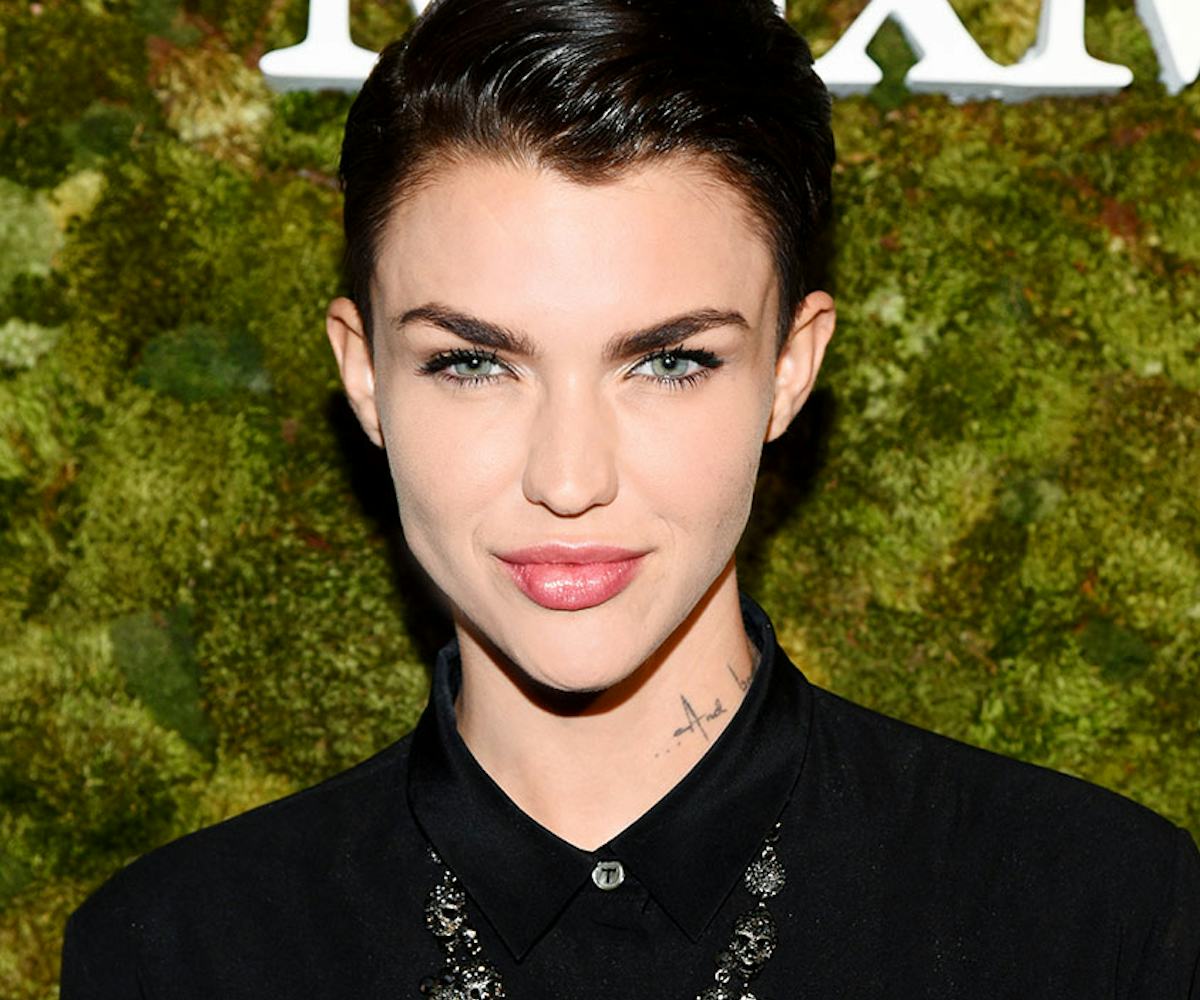 Photo by Michael Buckner/Getty Images
ruby rose is a supporter of #freethenipple, but not in this way
Ruby Rose is a model, actress, and DJ, but most importantly, she's also a proponent of self-expression. Since becoming a public figure, she has become an educator for gender fluidity and encouraged millions of people—old and young—to be open and accepting of other peoples' rights and realities. But just because she's comfortable with herself, doesn't mean that others can take advantage of her. Unfortunately, though, that happened when Untitled Magazine posted an eight month-old interview and photo shoot with the Orange Is the New Black star. 
According to Rose, she previously had a conversation with the publication about the photos, in which both parties agreed not to run an image that showed the actress' nipple. But then, months later, the image surfaced online, and Rose found that the magazine published the photo anyway, ironically in their "Girl Power" issue. Although the photo doesn't run alongside the interview online, it is reportedly in the magazine's hard copy.
Rose, who posted the photo on her social media accounts a few days prior, took down the photo and explained that she originally didn't know where the photo was from.
She has also gone head-to-head with the publication on Twitter.
With all this, we urge anyone who comes across the photo to please not post it.