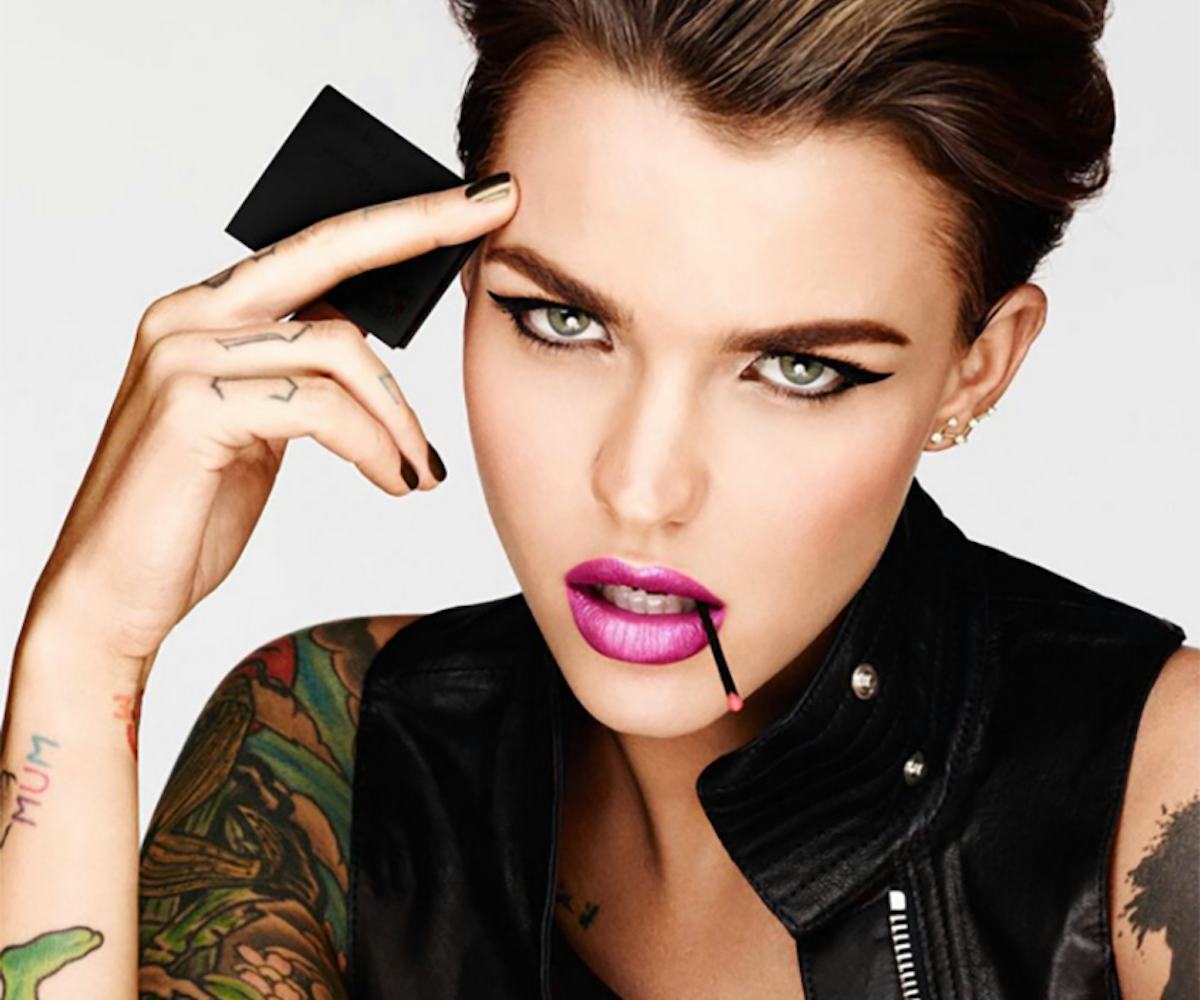 Photo courtesy of @urbandecaycosmetics/Instagram.
Ruby Rose Is The New Face Of Urban Decay, Because Duh
Urban Decay has just announced the new face of the brand: Ruby Rose. Not even two months after launching the long-awaited UD x Gwen Stefani line, the brand is back at it with their newest muse. But this time, the collaboration remains a bit of a mystery.
They announced the news earlier this morning, along with her new title: Most Addictive New Vice. What exactly does this entail? "Just to keep rocking our world and spreading the gospel of our self-expression, addiction to color, and 'beauty with an edge.'" The brand posted a shot of the model-actress-DJ with a sultry smoky cat eye and a hot pink shimmery lip earlier this morning on their Instagram account. 
This seems like a match made in heaven for the edgy makeup brand and equally edgy and outspoken Rose. She said in a press release, "Urban Decay believes in supporting individuality and personal self-expression—two values I hold very dear—because everyone deserves the freedom to explore their personality and discover their true selves." I mean, we couldn't think of a more fitting face for the brand—even the brand's Instagram caption reads, "Ruby Rose. Urban Decay. Obviously."
Photo courtesy of Urban Decay.
Wende Zomnir, founding partner of the cult makeup brand, made it pretty clear why Rose is the perfect choice. She stated the press release, "The Urban Decay girl is not only the coolest in the room, but also the nicest. So when Ruby Rose hit the scene, we were immediately hooked: with her badass look, f***-it attitude and playful spirit, she nails what it means to be feminine, dangerous, and fun. 
Although we don't know whether this new collaboration will be a campaign or a line of new products that Rose will have a hand in, Zomnir says, "Better things come to those who wait—all will be revealed in time." The suspense is killing us.