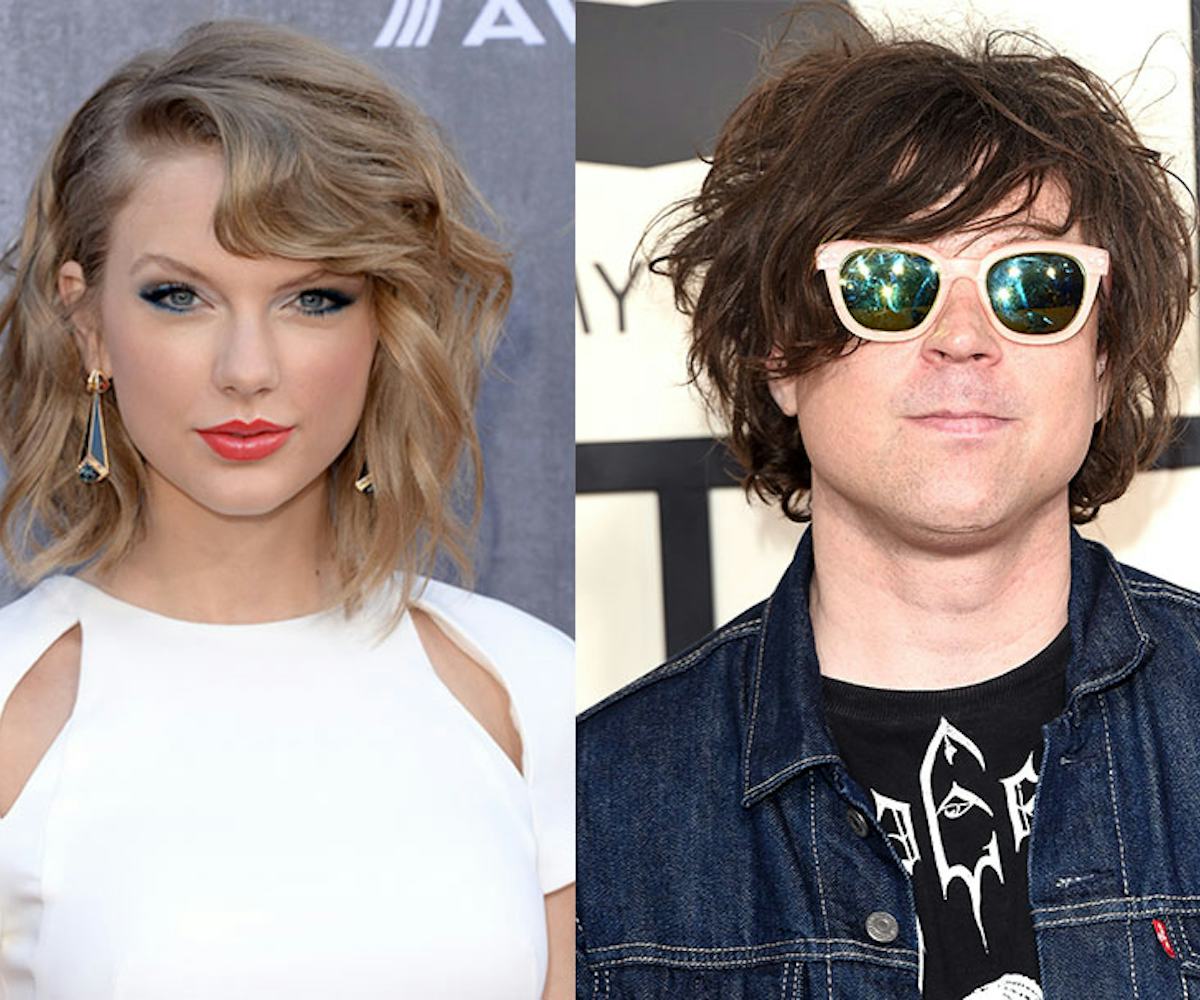 Photos by Jason Merritt/Getty Images
stream ryan adams' cover of taylor swift's 'bad blood'
smiling so hard right now
When we heard that alt-country troubador Ryan Adams' would be releasing a full-length cover album of Taylor Swift's 1989, we were incredulous, then curious, then ecstatic. In the weeks since, the waiting has been hard (though these previews have helped).
Now we've got the first full release from the forthcoming album, "Bad Blood," thanks to Zane Lowe's Beats 1 Radio show. As you can hear for yourself, it's no joke. Far from a novelty, Adams' chill, sad "Bad Blood" is good enough to show up on any of his self-penned albums and certainly good enough for our playlists. The guy really knows how to bring the melancholy out of Swift's melodramatic lyrics. 
Now, little birdies who live in the Nashville area have told us that snippets of 1989 are bouncing around town, and the advance notice is pretty damned good. Looks like Adams may have pulled this one off. We'll all find out for ourselves next week when Ryan Adam's 1989 drops on Monday.
(via Stereogum)