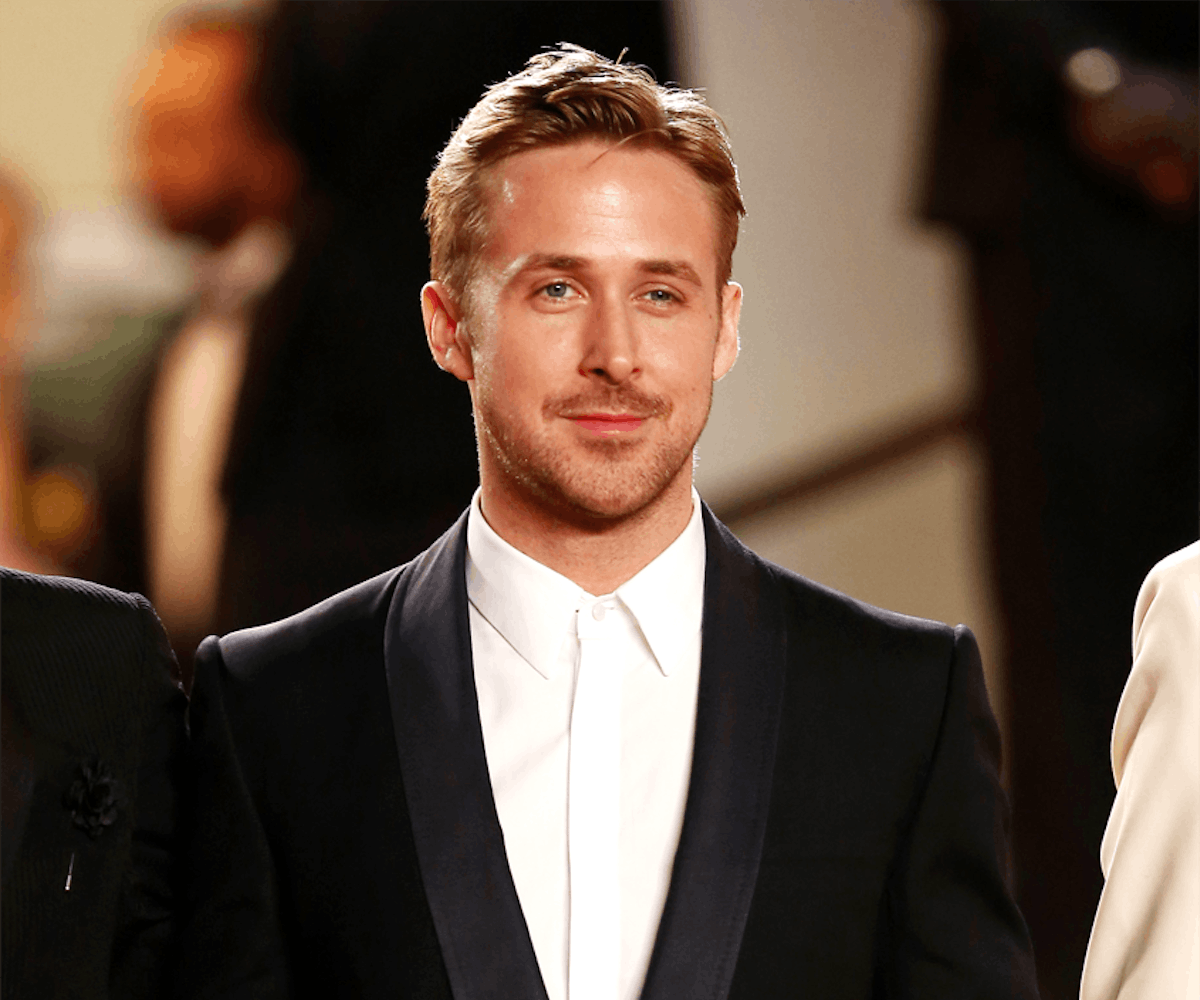 photo via getty images
ryan gosling might be starring in 'beauty and the beast'
After starring in dark films like Drive, The Place Beyond the Pines, and Blue Valentine, designated nice guy and new dad Ryan Gosling may be starring in a (gasp!) kid-friendly film. According to various tweets, from Comicbook.com and Superhero Feed, Gosling has been offered the lead role in the new live-action Beauty and the Beast adaptation. 
It's not hard to see why he'd be Disney's top choice to play the Beast. He can sure as hell can act and sing. And while he may be one of the most attractive humans to ever grace our humble planet Earth, he apparently isn't considered to be actually good looking by Hollywood standards. As the actor told Company a few years back, his average looks were what landed him his breakout role in the sappiest rom-com ever, The Notebook. "The director, Nick Cassavetes, called me to meet him at his house," Gosling said. "When I got there, he was standing in his back yard, and he looked at me and said, 'I want you to play this role because you're not like the other young actors out there in Hollywood. You're not handsome, you're not cool, you're just a regular guy who looks a bit nuts.'"
If Gosling chooses to accept the role, he will star opposite Emma Watson, who was recently confirmed to play Belle. The film itself has had a tumultuous start: In 2012, Guillermo Del Toro attempted to remake the '91 classic, but then pulled out as director. (He remains a producer.) So far, only Watson has been officially cast.