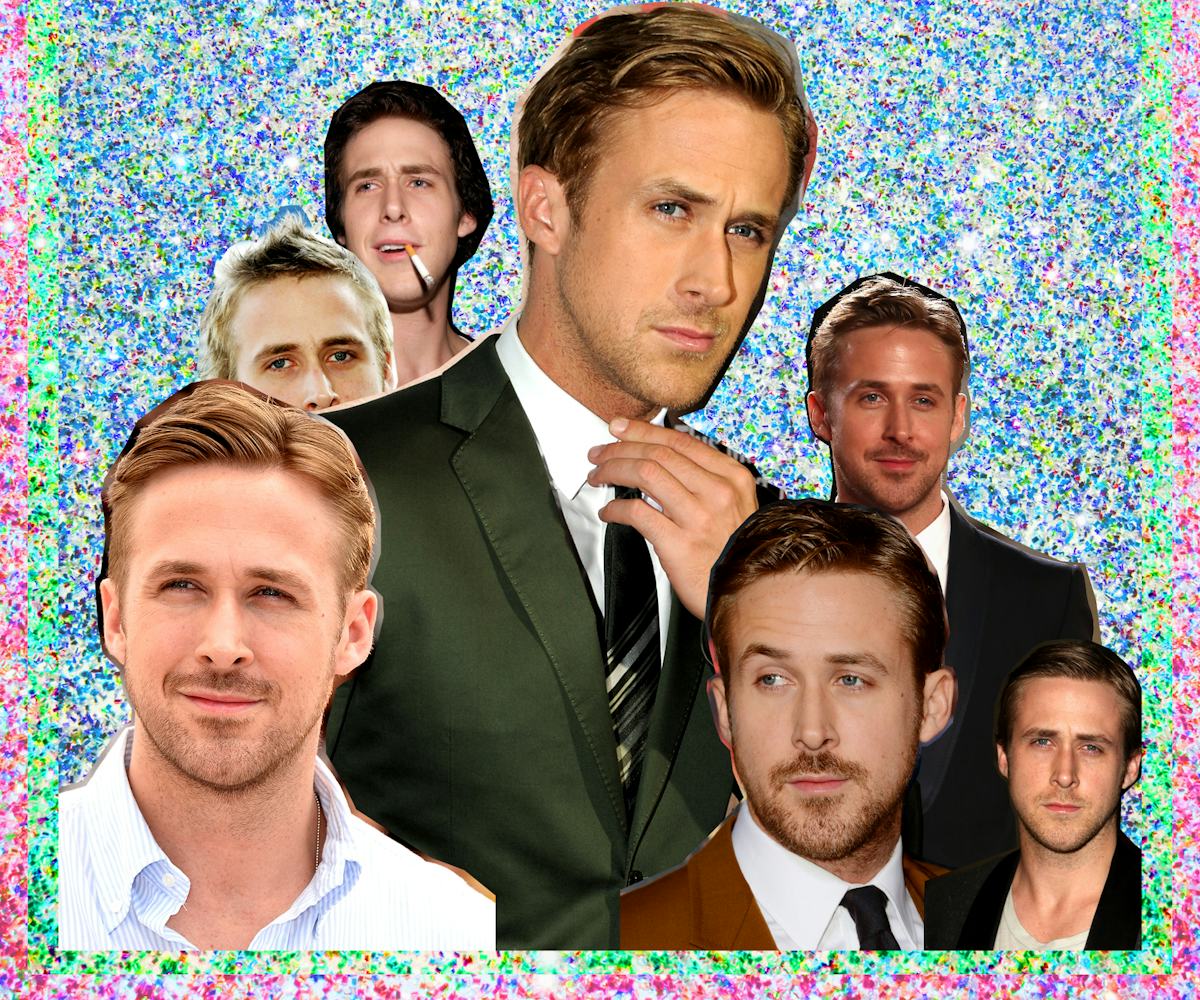 photos via getty images
everything you need to throw a birthday party for ryan gosling
ryan's rsvp not guaranteed.
Hey girl, in case you haven't heard yet, today is a very important day: it's Ryan Gosling's birthday. If you're like us, you're still hopeful that the day will come when you pass Ryan by on the street, lock eyes, and he instantly realizes that you are Allie to his Noah.
In the meantime, the proper way to honor one of our favorite Canadians, who in addition to his films has given us the gift of one of the greatest Internet memes ever, is to throw him an epic party.
Aside from Ryan attending himself, the most important party element is the right outfit. Throw on your dad's ripped and aged Metallica tee from the '80s—one that rivals Ryan's from The Place Beyond The Pines—and slip on your badass satin scorpion bomber jacket to match him as Drive's brooding stuntman. We also suggest checking out the NYLON shop to complete your festive ensemble with Ryan Gosling socks, stud earrings, and so many other rad items we know Ryan will love.
Now that you're Gosling-fied, we recommend setting your Netflix to some of Ryan's best films like Crazy, Stupid, Love, Drive, and Remember The Titans. (Ed. Note: we left out The Notebook because while it is arguably one of the greatest love stories of all time, it is kind of a bummer to watch at a party.) Don't forget about Ryan's TV roles as a dorky student that attends a cruise ship high school on Canadian TV show Breaker High and to revisit the place where it all began: The Mickey Mouse Club. 
And finally, no party is complete without a killer playlist including Ryan's band Dead Man's Bones and the classic Drive soundtrack and rage on until midnight.