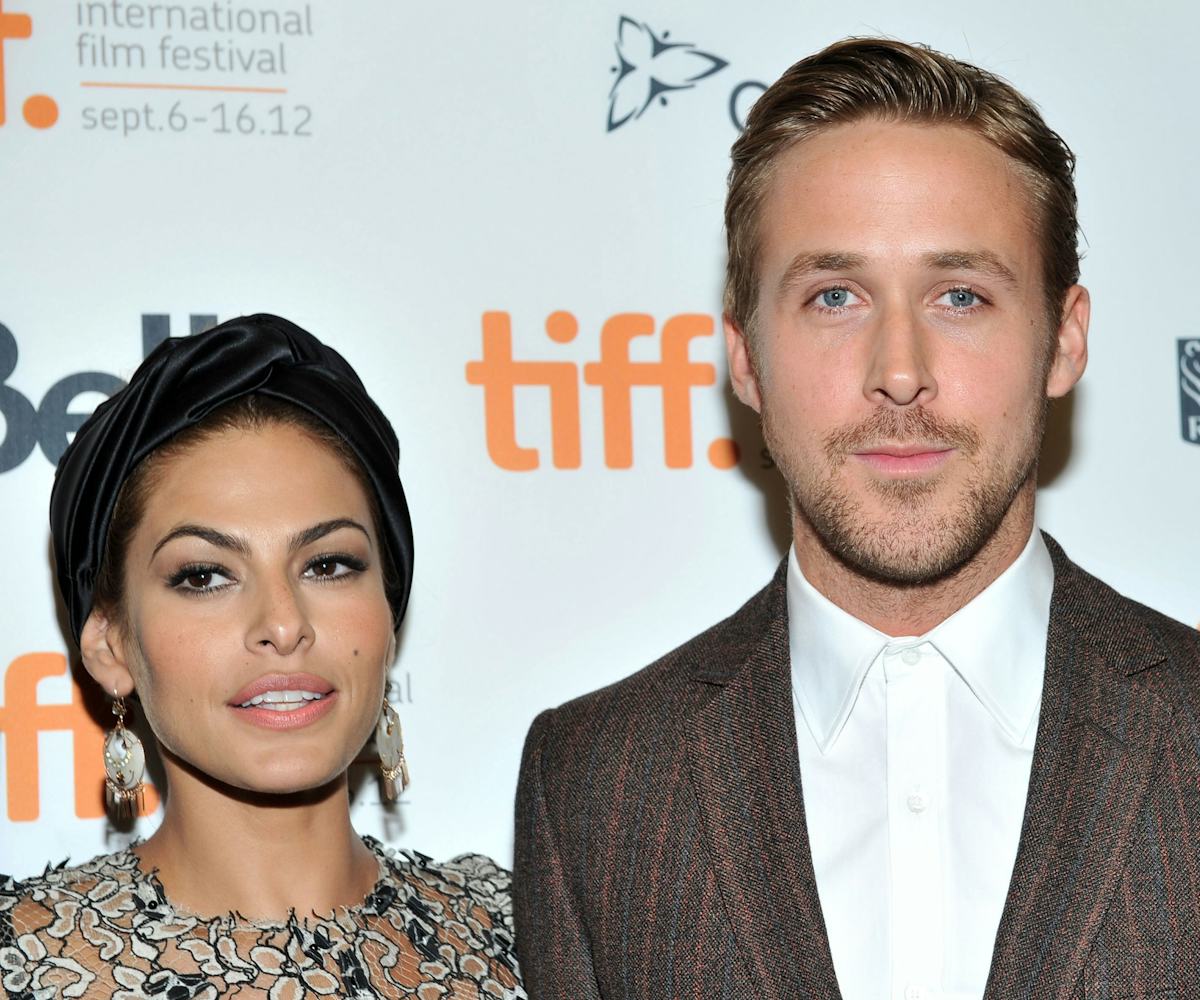 Ryan Gosling Talks About Eva Mendes + Fatherhood, Will Make You Say "Aww"
Over the past few years, Ryan Gosling—that guy who got cast in The Notebook because he neither "handsome" nor "cool"—has transformed into an international treasure and fight disseminator. After becoming the internet's favorite meme and dream guy, he seemed to disappear from the spotlight for a bit, choosing to focus on his craft and his role as a new father. But while promoting his new film, The Big Short, he gave a rare interview to Hello! and spoke about his longtime girlfriend and daughter.
When asked what he looks for in a woman, he gave only one answer: "That she's Eva Mendes. There's nothing else I'm looking for." You know what that means—pick your feet up off the floor because hearts are melting, and they're melting quickly. "I know that I'm with the person I'm supposed to be with," he continued. 
He also spoke about his one-year-old daughter, Esmeralda. Saying that fatherhood is "not rocket science," he "gushed" about the holidays, saying, "This will be our first Christmas where [Esmeralda is] sort of taking it all in, so that's exciting."
But of course, it wouldn't be the holidays without a bit of frustration, this time in the form of Mendes' musical inclinations. "She's obsessed with the Hanson Christmas album!" he said. "No disrespect to Hanson, they're very talented kids, but I think I've heard that record enough. I'm sure it will be on a loop this Christmas as well."