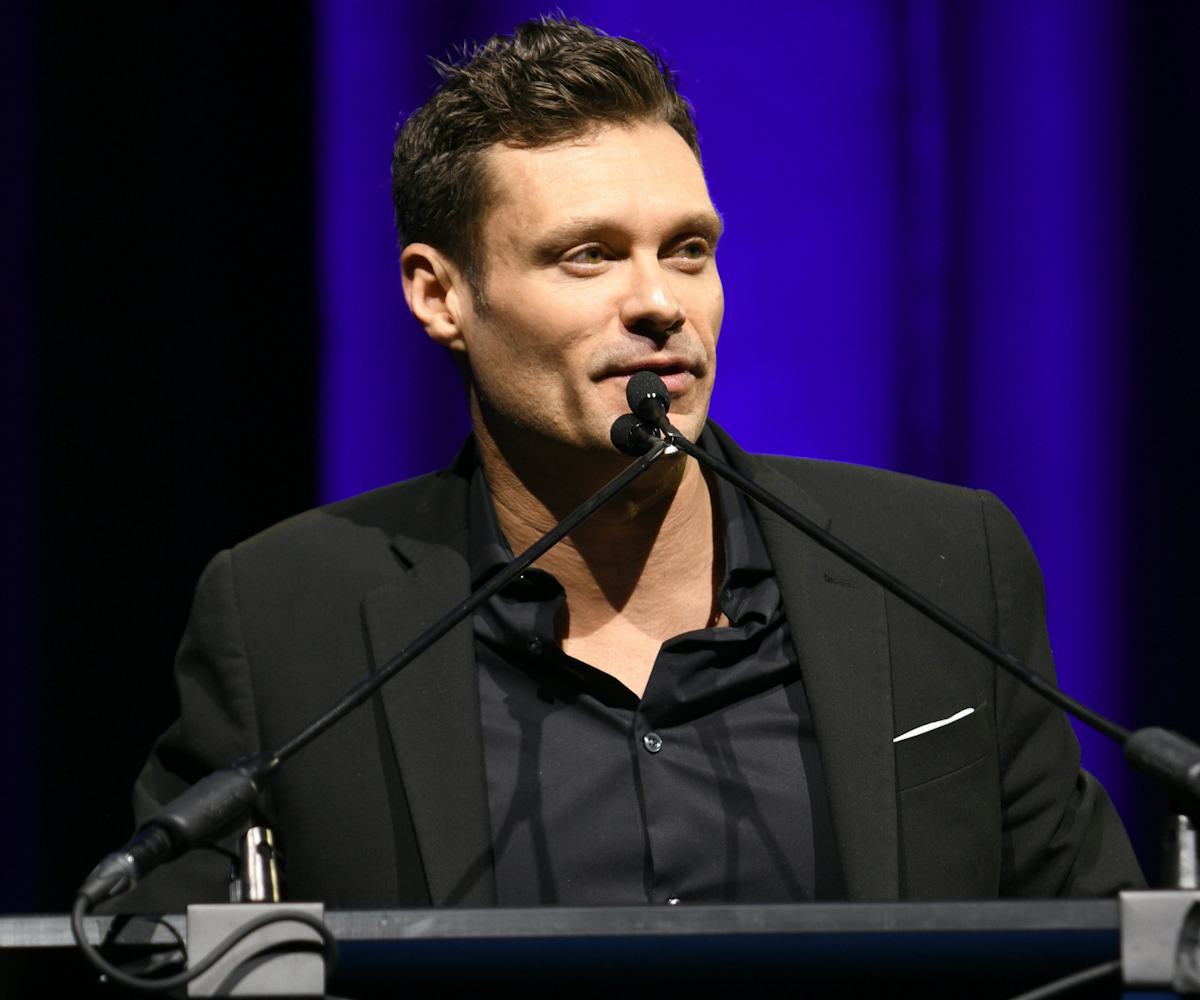 Photo by Gary Gershoff/Getty Images
Giving Ryan Seacrest A Platform In The #MeToo Discussion Was The Wrong Move
This isn't what the movement needs
Last October, a former wardrobe stylist for E! accused Ryan Seacrest of behaving inappropriately toward her a decade ago, during his time at E! News. And while the details of the allegation itself were never made public, Seacrest was vocal about his innocence—speaking out against the "reckless" allegations and saying he was cooperating with a network investigation. Then last week, E! released a statement, saying outside counsel had concluded the investigation and found "insufficient evidence to support the claims" leveled against the popular TV host.
Following his exoneration, Seacrest wrote about his experience in a guest column for The Hollywood Reporter, in which he calls the accusations leveled against him "gut-wrenching." In the 500-word piece, Seacrest emphasizes his allyship, writing that he deeply respects the women involved and the movement itself. But Seacrest also, rightly, acknowledges that his place shouldn't be in the spotlight now, writing, "My job is to listen. Beyond listening, which I will continue in earnest, I also will ask questions and try to help voices be heard." So then why is he being given this platform? When even he acknowledges it isn't his place to be at the center of everything? 
This movement isn't about how men feel. It's not about the accused. It's not even about the absolved. It's about the way almost every woman has gone through some sort of scary, demeaning, dehumanizing experience by merely daring to exist within a society that is still, for the most part, governed and policed by powerful men. Those are the stories we need to hear. False rape and assault accusations are rare, and so highlighting those are dangerous bait for the "told ya so" rape-apologist contingent. 
#MeToo is about changing the narrative through listening to women and their experiences with sexual misconduct. It is about letting women push the conversation forward in a meaningful way and forcing men to take a seat, listen, and truly internalize the way thye may have knowingly or unknowingly crossed boundaries that made someone else uncomfortable. So by giving the microphone to a man, we ultimately derail the larger conversation at hand, and lend fuel to harmful pushback labeling this movement as a "witch hunt" or as pure "hysteria."
Because while Seacrest has a point when it comes to ensuring that "everyone—the public, private and public institutions, accusers and alleged accused—is given the opportunity for a swift and fair review," we still need to reckon with the reality that women's struggle to be believed is still a huge challenge. And if men continue to drive this conversation, we'll continue experiencing roadblocks on the path toward being believed.