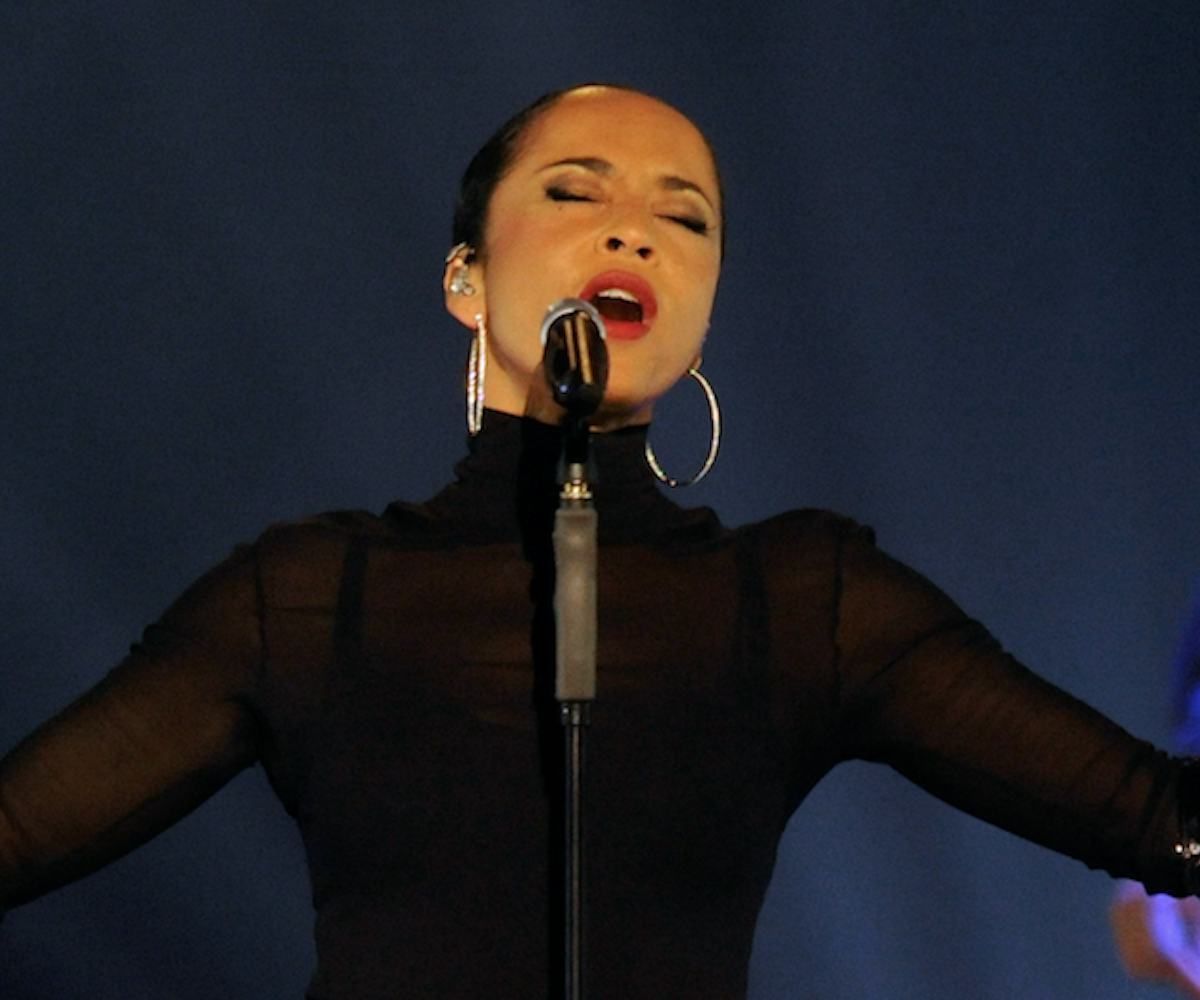 photo by Ethan Miller / getty images
Sade's New Song From 'A Wrinkle In Time' Is Finally Here
It's the band's first original single in eight years
When Ava DuVernay first asked Sade Adu, lead singer of Sade, if she wanted to contribute to the soundtrack for her highly-anticipated forthcoming film, A Wrinkle In Time, she didn't think she'd say yes. But, she did.
"She was kind + giving. A goddess," DuVernay wrote on Twitter of the experience. "We began a journey together that I'll never forget. Proud to announce that Sade has created an original song for WRINKLE IN TIME. It's entitled 'Flower of the Universe.' And it's a dream come true."
Late last night, fans' dreams came true when they were gifted with the aforementioned single. "Flower of the Universe" marks the legendary band's first original single in eight years, following the release of 2010's Soldier of Love. Produced by No I.D., the haunting track features soaring strings and guitar complemented by Adu's deep, sultry vocals. 
A Wrinkle In Time soundtrack is due out via digital release on March 9 and features songs by DJ Khaled and Demi Lovato, Kehlani, Chloe x Halle, and Sia. Stream the single, below.