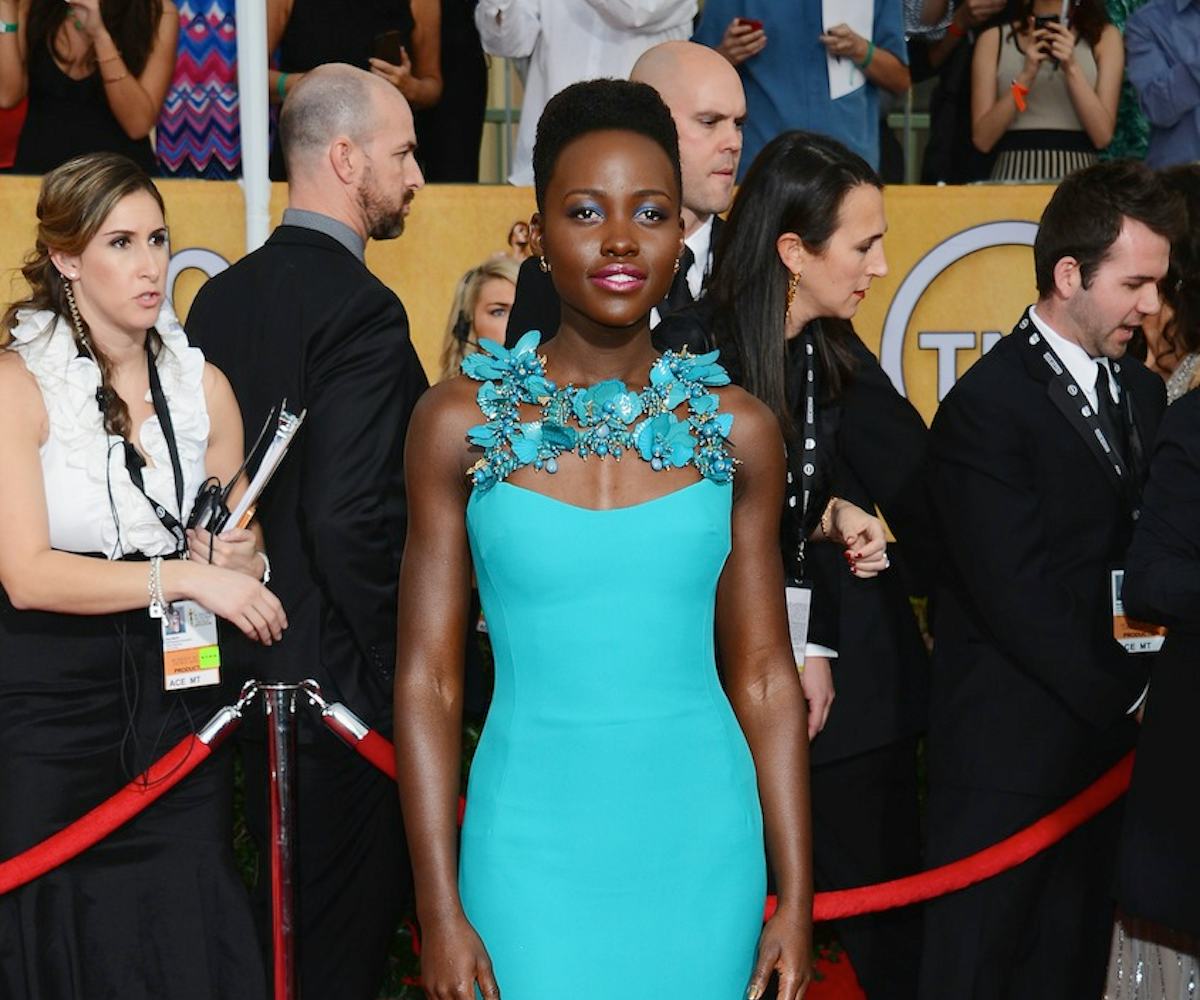 photos by getty images
best dressed: sag awards
the red carpet hits just keep coming.
You may have thought that the SAG Awards would be just a repeat of last week's Golden Globes. And you'd be totally wrong.
Well, OK, it might have included a lot of the same winners--think American Hustle, Cate Blanchett, Jared Leto, and Breaking Bad--but the outfits were very different. There was Jennifer Lawrence taking a break from her usual strapless-princess-gown thing (although, yes, this body-hugging gown was Dior, as per usual). There was Michelle Dockery in just about the closest thing you can get to sexy if you're currently in Downton Abbey. And there was Mindy Kaling, looking like a total babe after being noticeably absent from the Globes.
There were way more other excellent red carpet moments, from super-cute couple Zoe Kazan and Paul Dano looking, well, super cute, to Lupita Nyong'o continuing her reign as 2014's Jennifer Lawrence (aka the most buzzed-about awards show season actress).
See all of our favorites in the gallery, and then let us know whose look you loved on Twitter and Facebook!
Amy Adams
Anna Chlumsky
Claire Danes
Elisabeth Moss
Emilia Clarke
Hannah Simone
Isla Fisher
Jennifer Lawrence
Katrina Bowden
Kelly Osbourne
Kerry Washington
Laura Carmichael
Lupita Nyong'o
Malin Ackerman
Michelle Dockery
Mindy Kaling
Sarah Hyland
Zoe Kazan