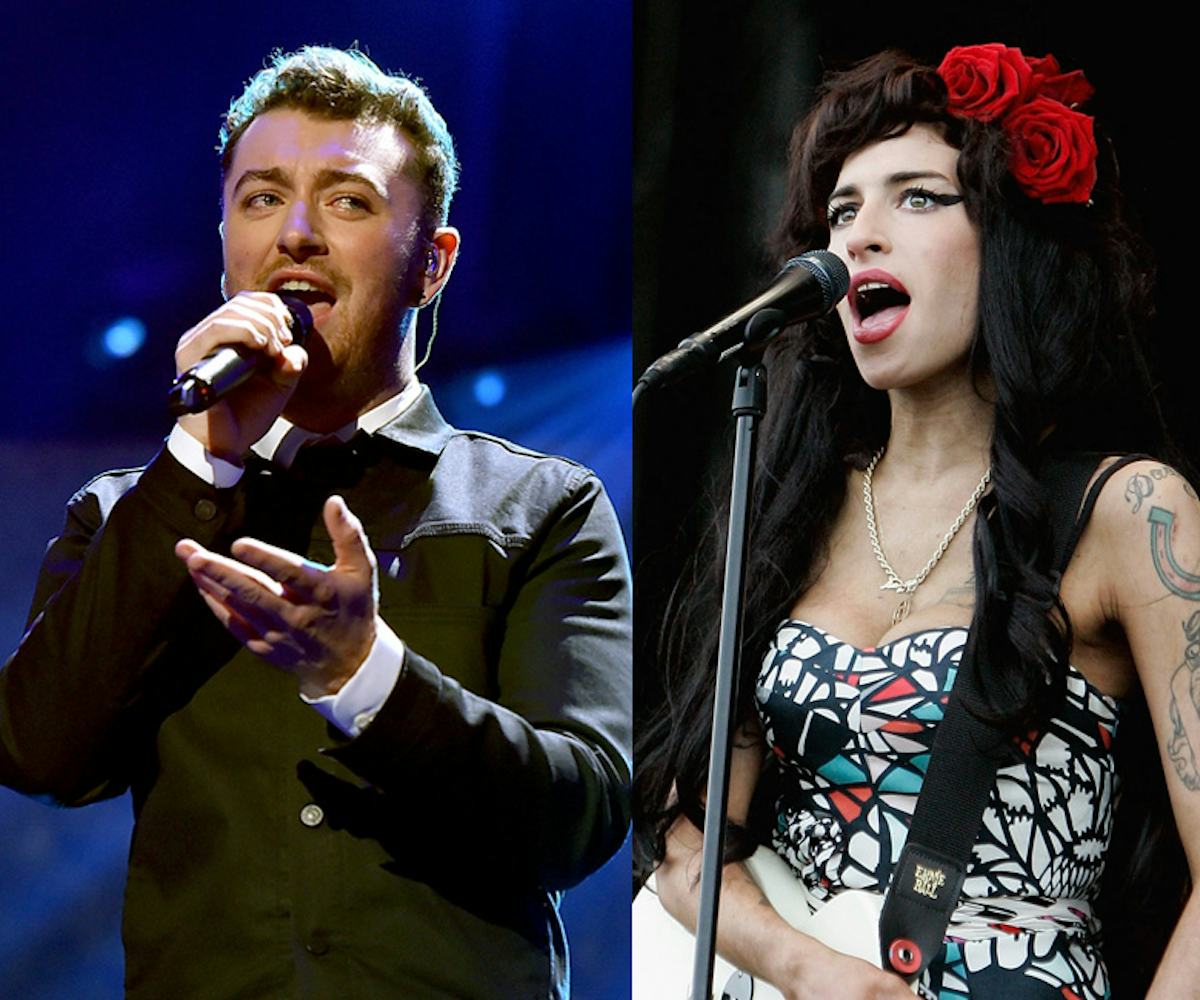 Photos Kevin Winter/Simone Joyner/Getty Images Entertainment
Listen To Sam Smith's Beautiful Amy Winehouse Cover
If you've at all been awake the last few months, you'd have noticed that the late Amy Winehouse has been undergoing somewhat of a career resurgence. There was the documentary, and then only yesterday, there was news about a full biopic. Now, comes this this: A beautiful cover of her song "Love Is A Losing Game," executed by just the right person, Sam Smith.
Sitting in on Annie Mac's BBC Radio 1 show, Smith had her cue up the very Sam Smith track which will appear on his repackaged, refueled 2014 release In The Lonely Hour. It's pretty darned good.
Now, the big question is whether Smith is able to fill Winehouse's platform heels. It's a touchy subject, but it's fair to say that he does Winehouse and the song justice. Is it better than the original, though? No. Amy is Amy and no one else is Amy. Well, maybe Noomi Rapace is Amy, but that's a different issue altogether. 
(Via Complex)