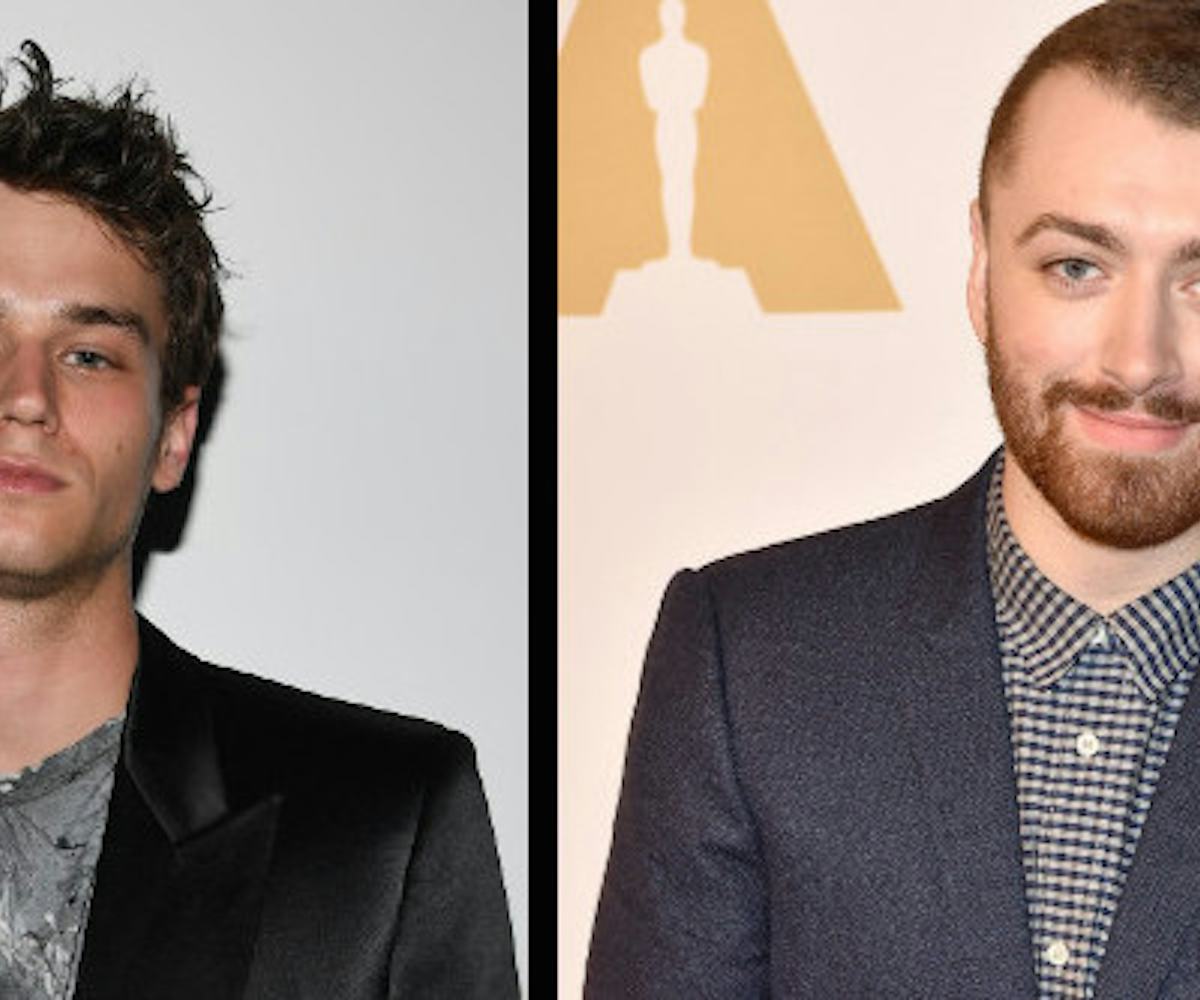 Photo By Pascal Le Segretain & Kevin Winter/Getty Images.
Sam Smith Says His Breakup With Brandon Flynn Is "Still Quite Raw"
The singer and the '13 Reasons Why' star ended things this summer
Sam Smith just opened up about his relationship with ex, Brandon Flynn.
In a new interview with The Times U.K., Smith confessed that he is still in the process of "trying to figure out what I took from that relationship and what it meant to me." He did take a moment to state that the 13 Reasons Why star is a "wonderful" person, though the breakup is "still quite raw" for Smith. 
Smith and Flynn first sparked dating rumors last October before making things Instagram official in December. The two dated for around eight months before breaking up in June, according to People. And though Smith deleted all the photos of Flynn from his Instagram at the time of their split, he told The Timesthat they parted ways amicably and that all of his "relationships have ended in a nice way, never nasty."
Aside from that, it appears that Smith would prefer to keep the other details of his relationship quiet. However, he did acknowledge the importance of their relationship in terms of gay visibility, as it's something "you don't see it loads." 
For now, Smith says he is content with being single, especially given that being in the public eye and his busy work schedule makes dating somewhat difficult.
"Right now, the thought of getting into a relationship is too much," he said. "I just want to marry my job, work really hard and hopefully, when I'm not looking for [love], it will come."