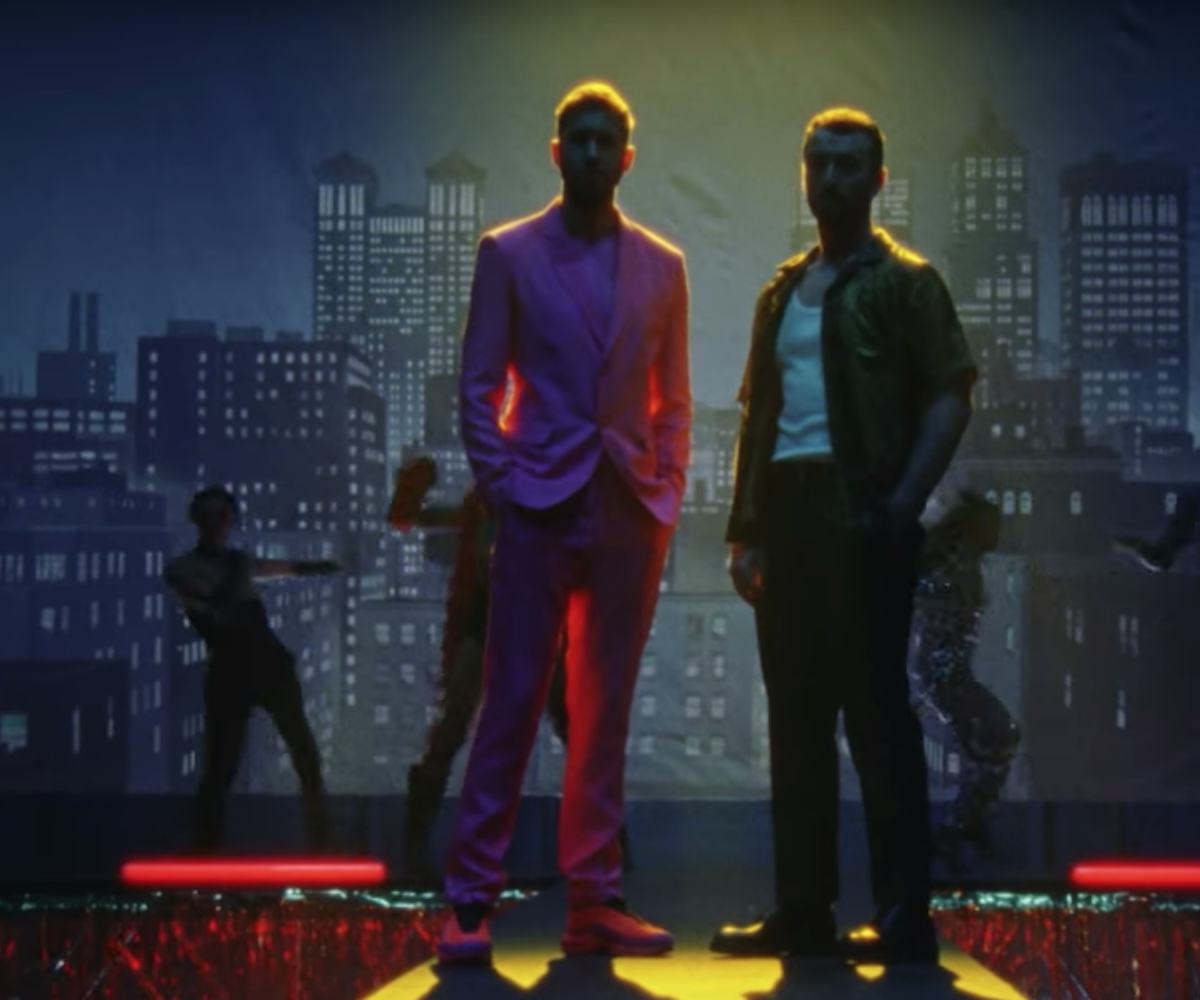 Photo Courtesy of YouTube.
Sam Smith & Calvin Harris Celebrate Ball Culture In New Video
We want to be at this party
FX's Pose might be done for the season, but Sam Smith and Calvin Harris are making sure ball culture is still celebrated in their latest video for "Promises."
Before the song even starts playing, we're greeted with multiple dancers who share what voguing means to them. "It's just like that let go of not having to be someone that I don't want to be at that time," one says. "You really can do anything in that world and be accepted—be celebrated, not just accepted, celebrated," another shares.
The visuals then open up to a dance party. Smith can be seen walking the runway and model Winnie Harlow makes a surprise appearance. The singer tweeted out the video late last night, writing: "Never had so much fun shooting a video. Felt like a normal horse meat disco Sunday night in Vauxhall haha!"