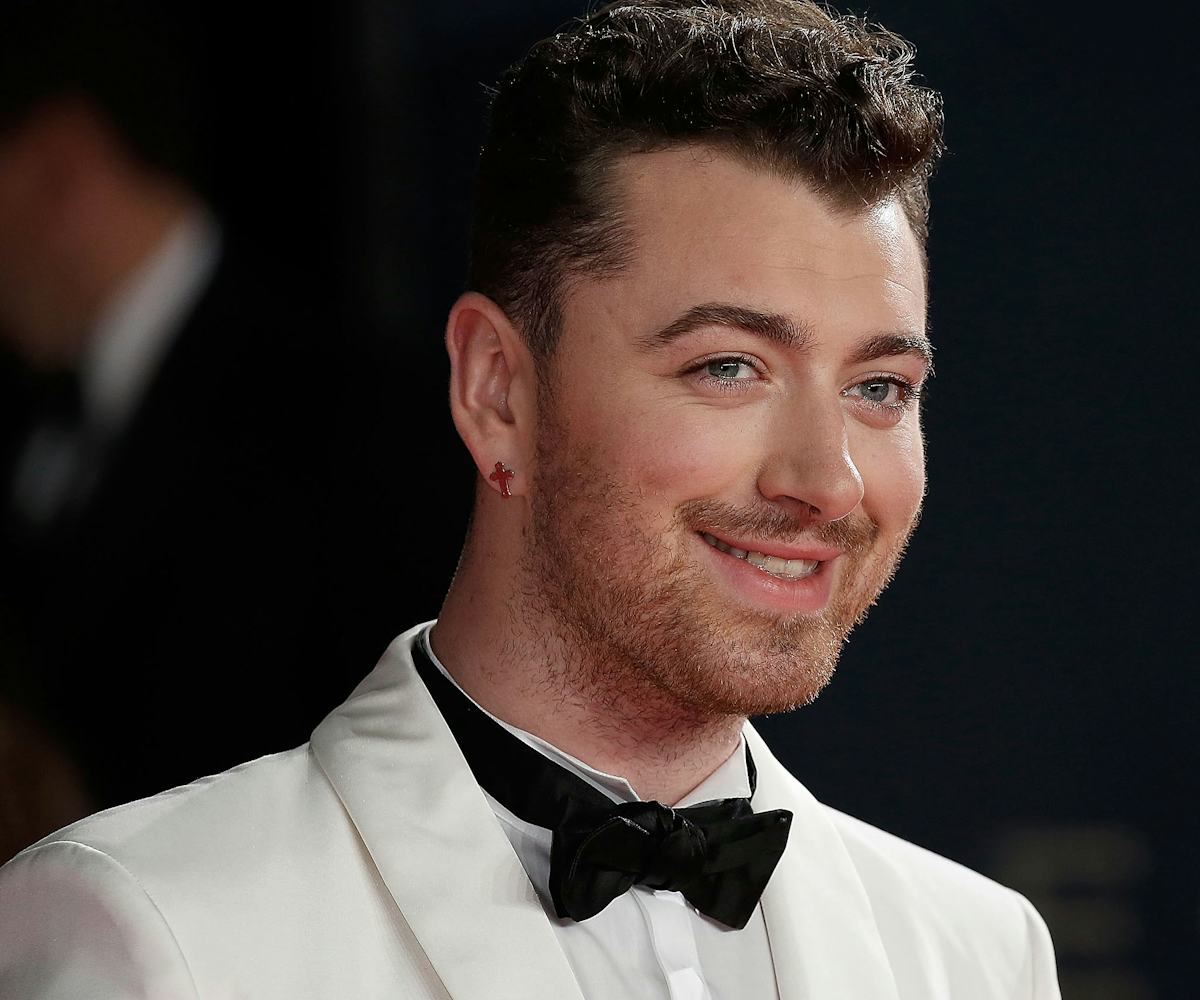 Photo by John Phillips/Getty Images
Sam Smith Premieres His Saddest Song Yet On Beats 1 Radio
There must be something in the water across the pond, because British singers like Adele and Sam Smith seem to be the saddest songwriters of our generation. Today, Smith premiered a brand-new song on Beats 1 Radio in the wake of the Spectre premiere. The track is called "Drowning Shadows," and it will be featured on a special edition of Smith's multi-platinum selling debut, In The Lonely Hour.
As mentioned on his Twitter account, this is all a part of Smith's "final bow" before he goes on hiatus to create his sophomore album. Smith officially announced the release of the track on Instagram today with the following caption: "Brace yourself... It's a sad one. But I'm very proud of this song. It's insanely personal to me. Hope you like x."
The singer further elaborated on "Drowning Shadows" in an interview with Zane Lowe. "This is the saddest song I've ever written, and probably the least radio-friendly [song] that I've ever written," he said. "I wanted to remind everyone where I come from as a songwriter and what my intent was when I made this album."
We hate to see Smith go, but boy, does he know how to make a grand exit. ("Do I go home for nothing/ Or stay out for more? The more I drink, the more I drown.") Try to fight back the tears and listen to the ballad here.