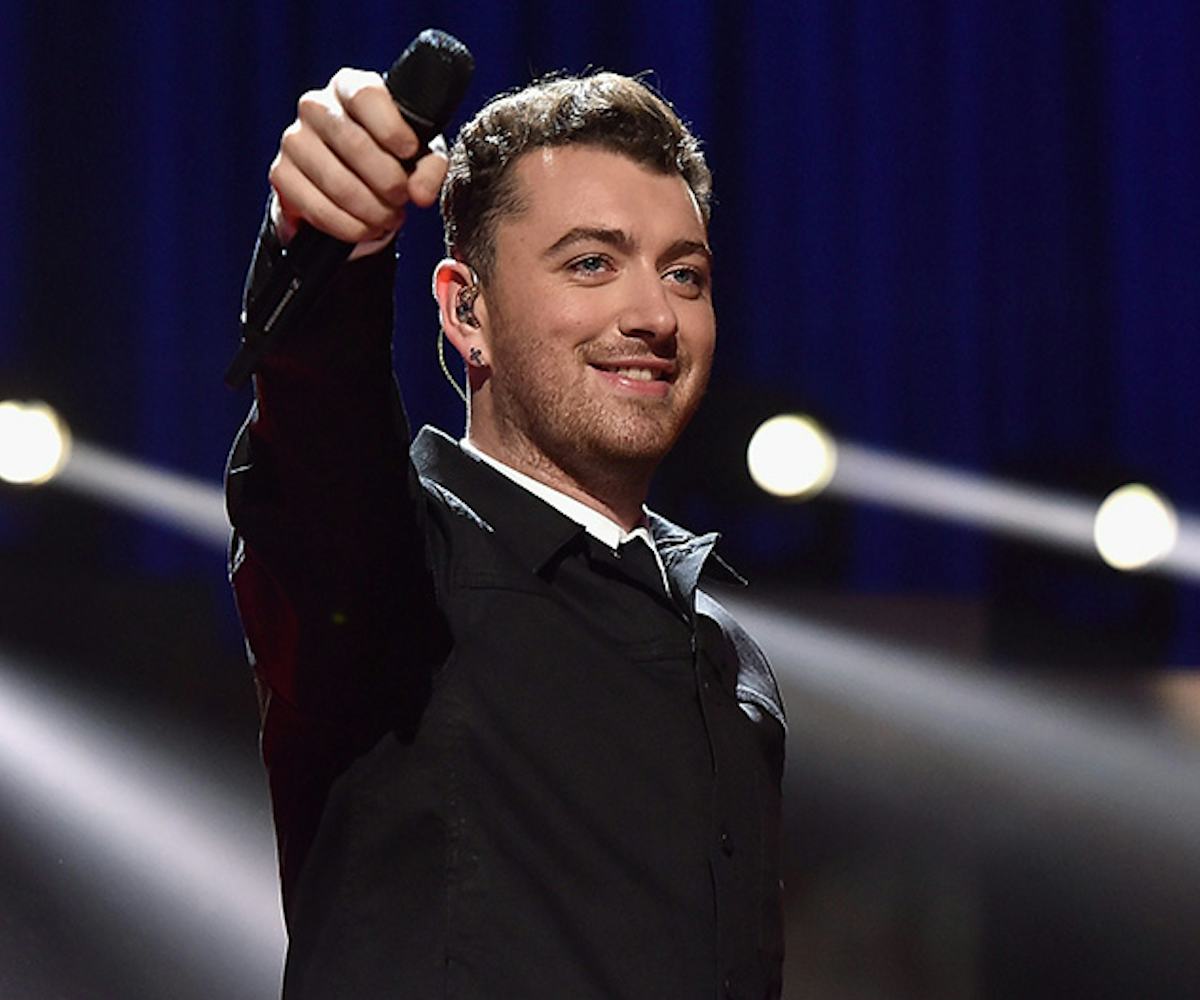 Photo: Kevin Winter/Getty Images for iHeartMedia.
Sam Smith Wants To Be A Spokesperson For The Gay Community
There hasn't been a more accepting time to be out and in the music scene. Granted, that there is still much progress to be made in terms of LGBTQ rights, the increased visibility and recent political triumphs have made it a (somewhat) more welcoming environment. Sam Smith is among other gay artists who haven't shied away from openly letting their sexuality play a role in their music. He speaks to this is a recent interview with NME.
"I'm a gay man who came out when I was 10 years old, and there's nothing in my life that I'm prouder of," he said. He then clarifies comments he made in 2014 when he said he wanted to be more than a "spokesperson for the gay community." He said he wanted his music to resonate with everyone. "I wanted anyone, gay or straight, to be able to relate to me singing about men, like I was able to relate to Stevie Wonder or John Legend singing about girls." A valid point and one that challenges a listener to suspend some disbelief the way, say, gay men do when listening to ballads about female lovers.
Smith goes on to explain he misspoke, though. He wants to be a spokesperson for the gay community. "I sell records in countries where gay men get killed and that's a big thing for me, because maybe one person in that country will pick up my album, realize it's by a gay artist, and it might change their opinion." We project ourselves onto whatever music it is we listen to in the same way we, whether consciously or not, imagine ourselves as the characters in a movie. Asking a cisgendered, heterosexual male to momentarily feel the same-sex attraction Smith feels in his music might be asking a lot of some, but it's something the gay community has done of the flip side for ages. Smith's unabashed use of his platform to stimulate some good change is admirable. Who's to say one can't enjoy a song because the voice behind it is gay? Would it be more beneficial for Smith to not stay true to himself and sing about girls? That's not what makes a good role model, and definitely not a means to the end Smith (and many others) believe is possible. Speak away and speak out, Sam.