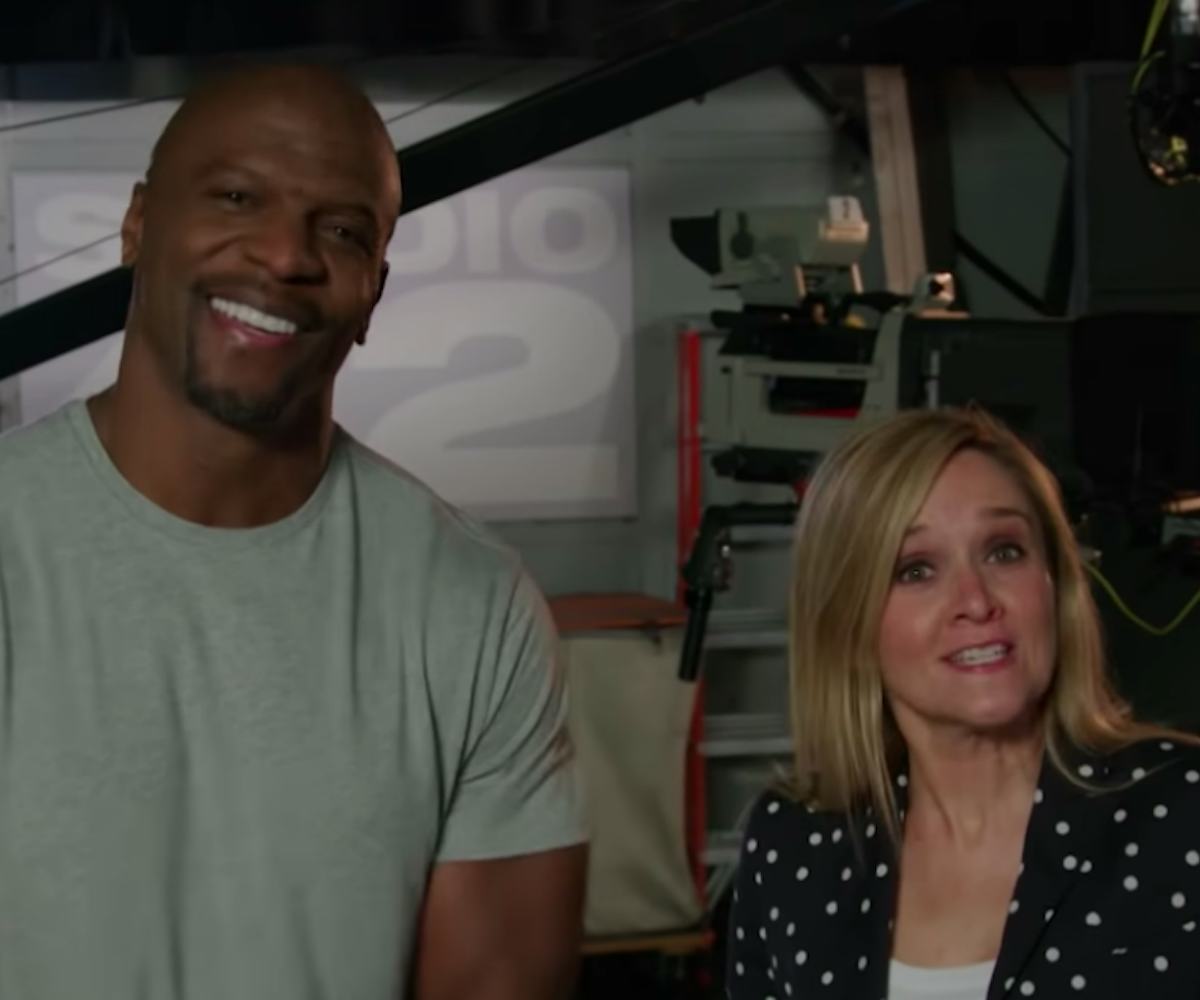 Photo Via YouTube.
Reminder: Male Sexual Abuse Isn't Funny
Samantha Bee and Terry Crews have a message for everyone
Samantha Bee and Terry Crews have a message for people like 50 Cent and other internet trolls who think sexual harassment against men is something to mock.
During Wednesday night's Full Frontal, Bee shared the statistic that one out of 33 men in the U.S. have been victims of attempted or completed rape. "Sexual assault of men is a real problem and not a joke, despite the way we tend to talk about it," she said, adding that she has even been guilty of dismissing male abuse from time to time. "I need to do better on this, too. We talk about #MeToo like it's only a women's movement, but many of the predators of the #MeToo era preyed on men. Hashtag #MenToo!"
Crews—who alleges he was groped by a male Hollywood executive in 2016—then joined Bee for a humor-filled, but still important PSA. He had some simple advice for those who still think prison rape is funny: "Stop telling those fucking jokes! You're a hack and everybody knows it. But here's the good news: Lots of things are funny that aren't rape!" Need examples because you can't think of anything funnier than sexual assault? Well, how about laughing about two kids stacked in a trench coat to get into an inappropriate movie? Or a pie to the face? A pie filled with bees? Hilarious, right? So much funnier than rape. 
We leave you with this reminder from Bee: "There are tons of other slimeballs out there, and when we laugh at their victims, we make it easier for them to keep Kevin Spacey-ing all over the place!"
Watch the full segment below.