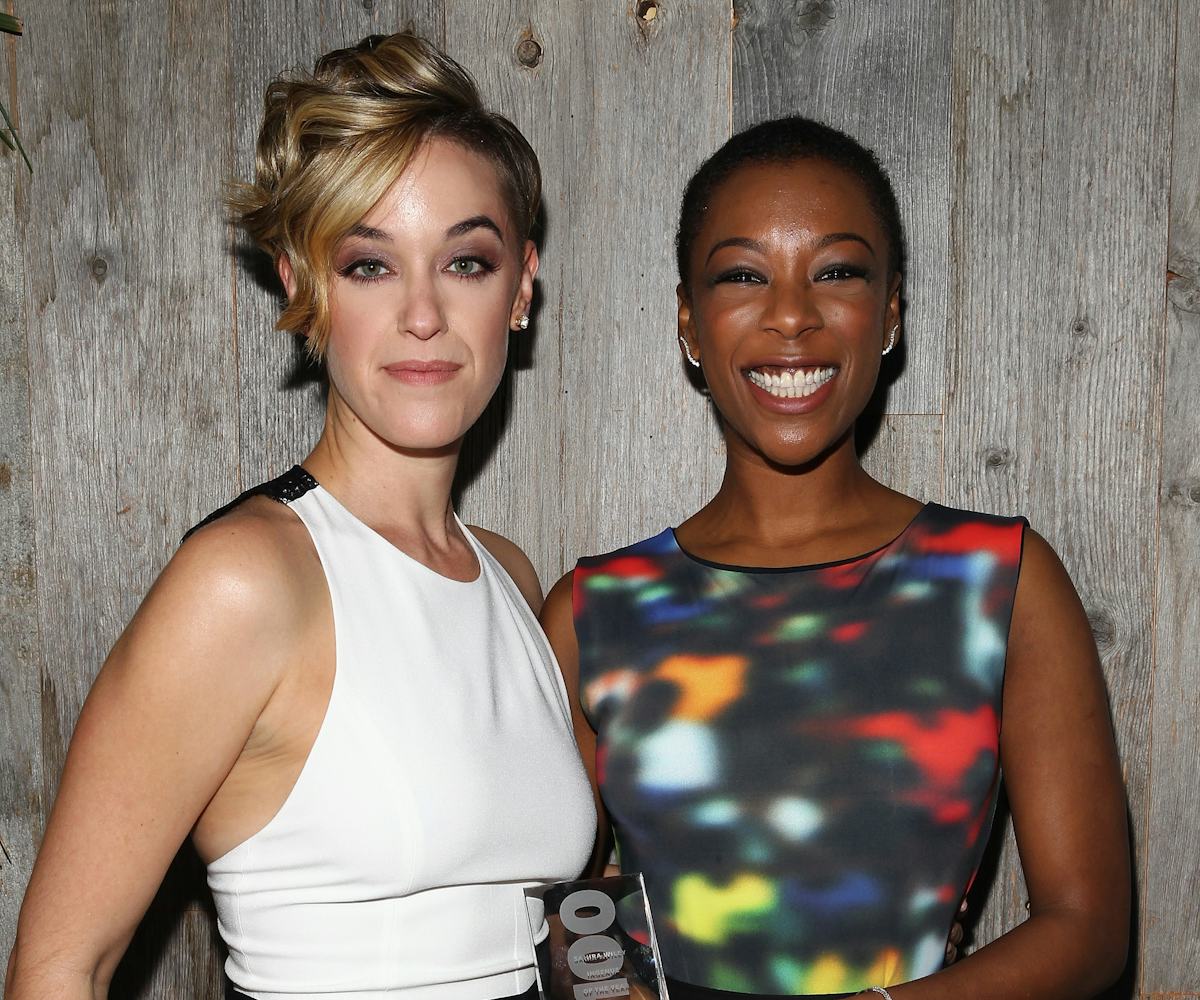 Photo By Astrid Stawiarz/Getty Images.
'Orange Is The New Black' Star Samira Wiley Is Engaged To Lauren Morelli
Two days ago, Samira Wiley—who most of us know as Poussey from Orange Is the New Black—posted a picture on Instagram of her with girlfriend and OITNB writer Lauren Morelli lounging in the sun. The snap was captioned: "Love it when she whisks me away for the weekend…" And now it looks like we know what went down during their romantic getaway: the two got engaged.
The pair both posted the same shot on Instagram of them cheesing happily as Wiley shows off her engagement ring. Morelli captioned her photo with a simple heart while Wiley went with a to-the-point caption, "Yes." The two started dating back in 2014 after Morelli divorced her husband and came out as gay in an essay for Mic. 
Wiley will have plenty of time to help plan the wedding, seeing as (spoiler alert!) Morelli killed her off of OITNB last season. Just kidding, she's set to star in Hulu's series The Handmaid's Tale next year, which is great and all, but we're still bitter about her character's death. We hope the cute couple are super happy together. Congrats!