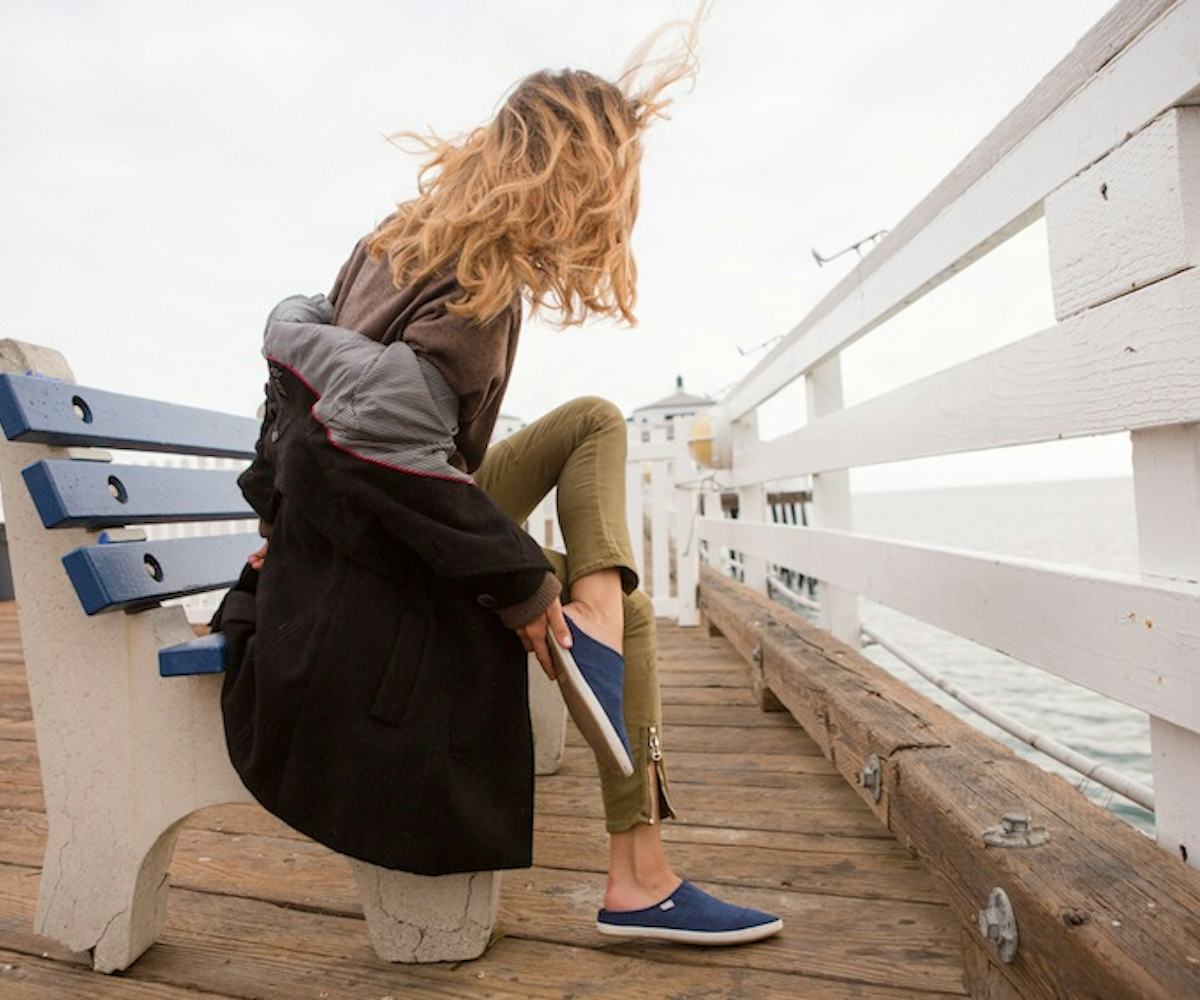 photos by sanuk.
freebie friday: win a pair of sanuk shoes
3 winners are about to hit the street with happy feet
When it comes to our feet and how comfortable they are, we don't like to mess around. After all, there's really nothing—nothing—that ruins an otherwise-fun day like squished toes or aching arches, no matter how cute that heel. Of course, we need to look good, too, but shoes that are both fashionable and actually truly comfortable can be hard to find (ask any girl who was running around during NYFW). That's why we love Sanuk so much: Their Kat Collection, with its signature silhouette, slight heel-raise, and canvas prints has that effortlessly cool thing down perfectly, without sacrificing anything in the comfort department. They're simple but stylish; the kind of accessory you can count on to work with anything.
We've given away pairs of Sanuk shoes before, and we're doing it again because we want you all to have a chance to experience the wonder that is a stylish, foot-friendly Sanuk Kat. Enter below and prepare to hit the street with happier, more stylish feet. Three winners will be getting two pairs of shoes each—yeah, we know, it's awesome.