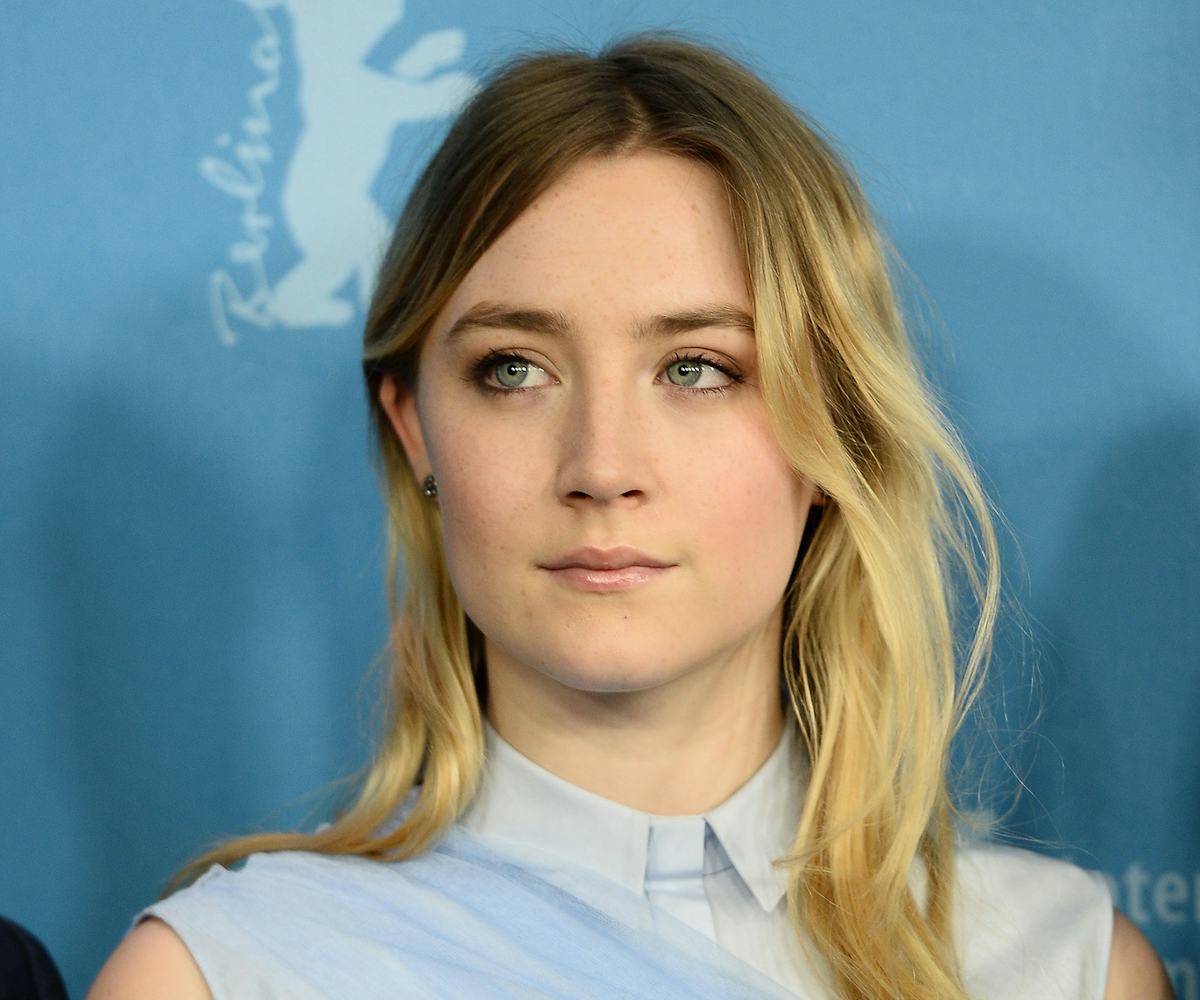 photo by getty images
beauty queen: saoirse ronan
life's a beach… for your hair at least.
If there's one thing we've learned this February, it's that winter just won't quit. Snow, sleet, freezing temperatures... we've seen it all. And our new escape mechanism is thus: Pretending it's summer from the neck up.
To do it, we're taking some inspiration from Saoirse Ronan's beachy hair at the Berlin Film Festival. The Irish actress paired a blue blouse with minimal makeup and the most covetable messy waves we've seen in a long time. Because nobody wants hair that's too perfect, here are our tips to looking like an off-duty lifeguard while standing in the snow. 
WASH IT: Bumble and Bumble Surf Foam Wash Shampoo 
The secret to good surf hair starts at with the salt water. Now if you're not at the beach, you're going to need the next best thing: Bumble and Bumble's Surf shampoo.
SPRAY IT: Bumble and Bumble Surf Spray
It's the ultimate in surf sprays. Spray a couple of spritzes on hair and then use fingers to mess up the ends. 
GLOSS IT: Kerastase Touche Final Finishing Serum
Add a little finishing serum to ends to make sure your look isn't too wild.