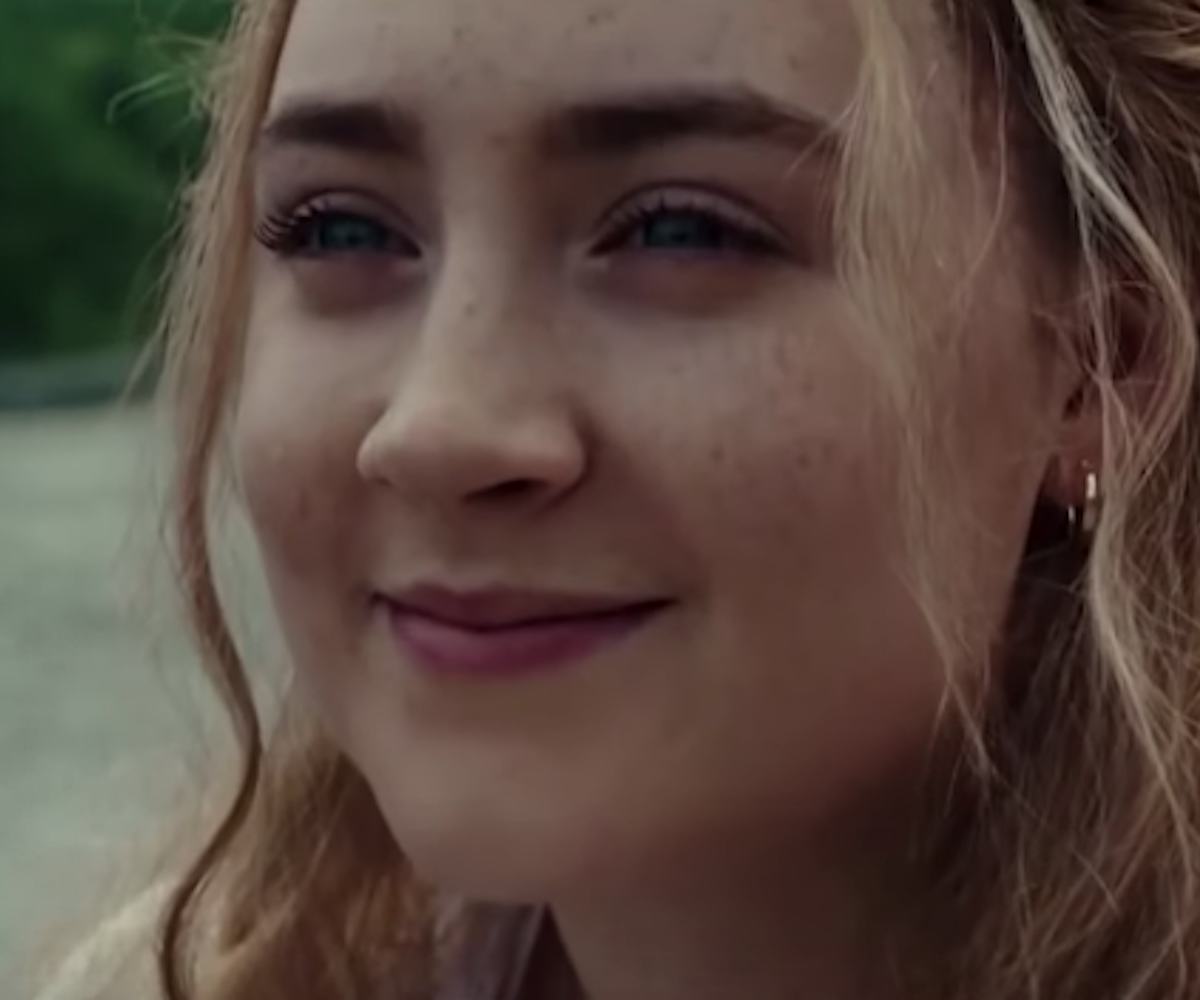 screenshot via youtube
Saoirse Ronan And Elisabeth Moss Get Caught In Love Triangles In New Film
Annette Bening also stars in this new Anton Chekhov adaptation
Saoirse Ronan, Elisabeth Moss, and Annette Bening's upcoming period drama is full of many things: comedy, angst, and enough heartbreak that'll make you, in the words of Moss' character, want to tear your heart out. The Seagull is adapted from Anton Chekhov's 1896 stage play of the same name and sees the three leading ladies in the crosshairs of complicated love triangles. 
The film follows the events that transpire one summer when actress Irina Arkadina (Bening) goes to visit her brother and son Konstantin (Billy Howle) on their estate. On one of her visits, she brings a friend, a successful novelist named Boris (Corey Stoll), whose celebrity charms everyone, especially a free-spirited neighborhood girl Nina (Ronan). In the trailer, we see Nina as she quickly falls for Boris, which causes a lot of drama and jealousy on the estate, particularly because Konstantin is in love with Nina and Masha (Moss) is in love with Konstantin. As events begin to unravel, everything becomes too much for the characters to bear. 
The film is set to hit theaters May 11. See the drama- and heartbreak-packed trailer, below.