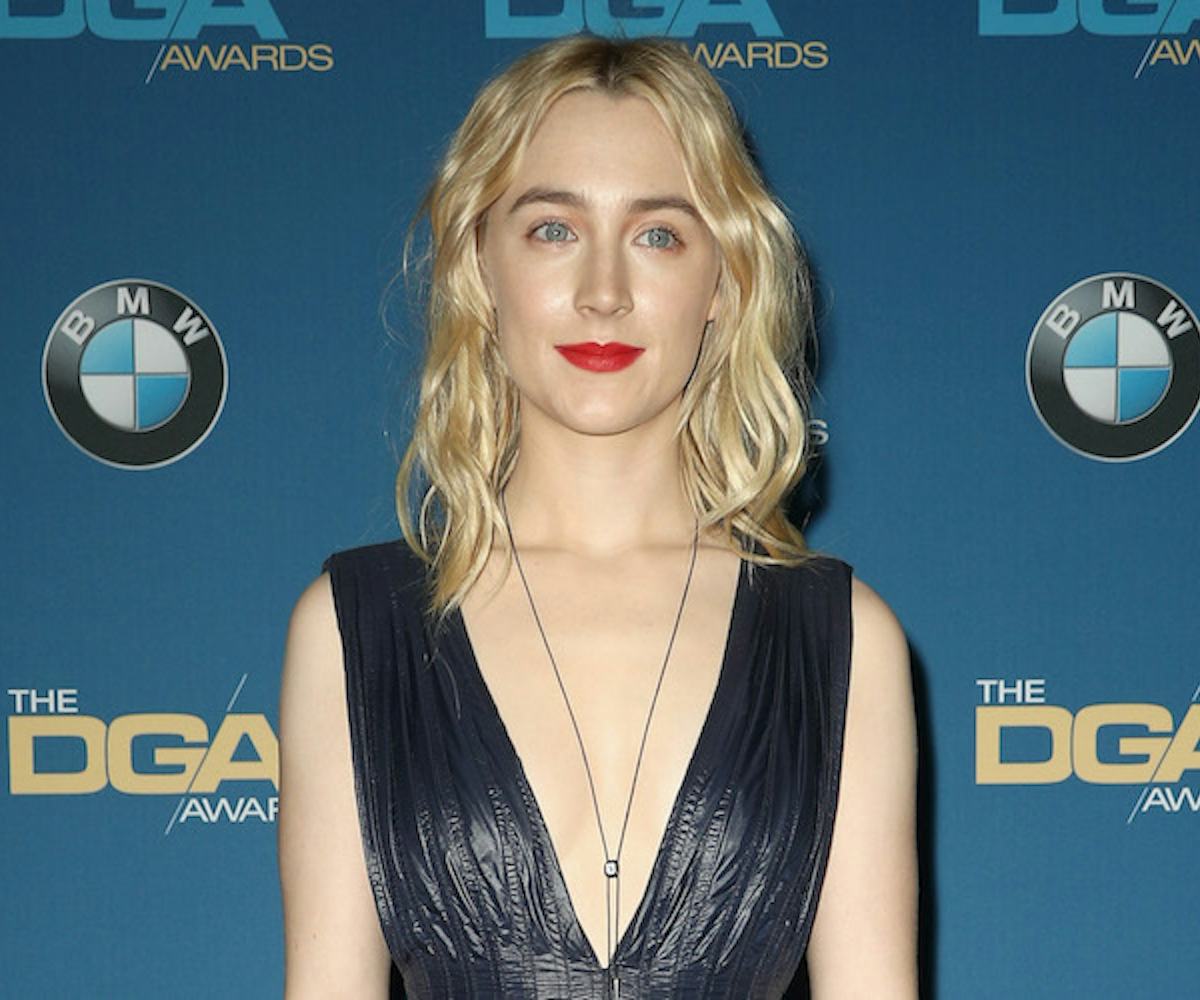 Photo by Frederick M. Brown/Getty Images
Saoirse Ronan's Red Carpet Look Makes A Case For Hair Jewelry
Her "liquid chain"-adorned topknot is pretty much everything
Saoirse Ronan's status as a style-setter is pretty undeniable at this point, and her look last night, at the Santa Barbara International Film Festival, only further proves so. Dressed in head-to-toe Chanel, Ronan was a vision of elegance in a sleeveless silk blouse and tweed culottes. She paired her look with a fresh, almost-bare face (albeit with a hint of dramatic liner) and a tiny ballet-inspired topknot.
Photo by Matt Winkelmeyer/Getty Images
But wait, what is that on her left side, coming out of her bun? Are those chains? Yes, yes they are.
Hairstylist Adir Abergel draped "liquid chains" from Lelet around Ronan's knot, and let them ever so softly fall to the side. While you initially might hear "hair chains" and picture a more rebellious look (something along the lines of Ronan's Kool-Aid-esque washed-out red for her role in Lady Bird), it was actually quite sleek and sophisticated.
Jewelry-adorned hair has been trending on the red carpet as of late, and it's destined to trickle down to the streets anytime now. For more inspiration, you can see more of Abergel's collaboration with Lelet, here. In the meantime, we'll be heading to the nearest trimmings store to create some easy hair jewelry of our own.