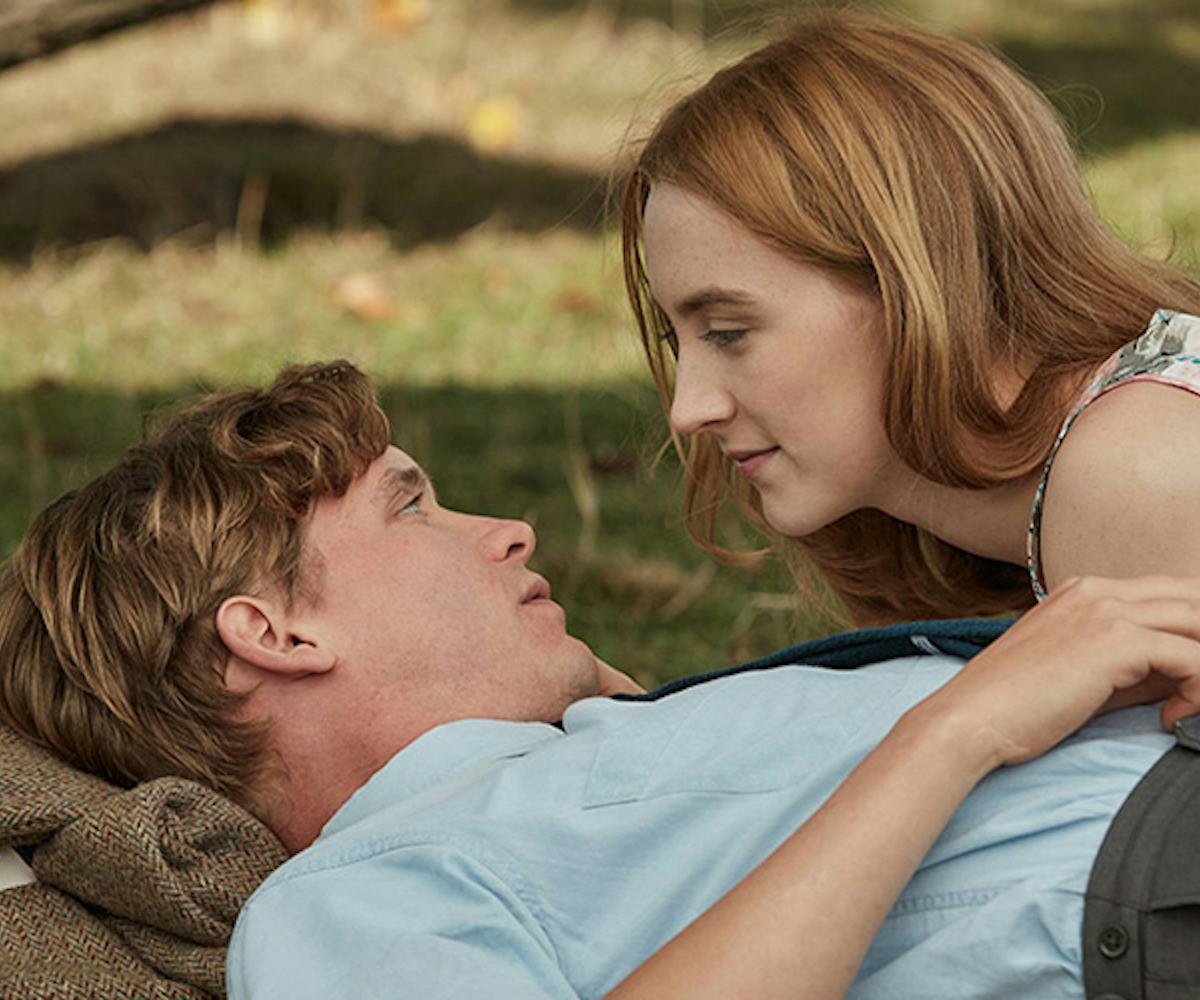 Photo via TIFF
Saoirse Ronan Struggles With Intimacy In First 'On Chesil Beach' Trailer
Based on the 2007 novella by Ian McEwan
The first trailer for Saoirse Ronan's gorgeous new film On Chesil Beach has arrived.
Based on the 2007 book of the same name by Ian McEwan (of Atonement fame), the film follows newlyweds Florence Ponting (Ronan) and Edward Mayhew (Dunkirk's Billy Howle) as they honeymoon on the southern shore of England in 1962. And while madly in love, things are soon complicated by Florence's long-standing intimacy issues, as well as intense scrutiny from her class-obsessed parents. Following an unsuccessful attempt at consummating their marriage, bitter fighting ensues between the two. 
Directed by first-time director Dominic Cooke, it's, according to Variety, "a lyrical and rapturous film—a repressed passion play, funny, delicate and heartbreaking." And indeed, it looks to be an earnest study of the societal (and sexist) pressures surrounding sex, and how they can eventually affect a relationship. McEwan himself adapted the book for the movie and, as such, perfectly captured the nuance and emotional weight of the story. 
On Chesil Beach is set for limited release on May 8. In the meantime, watch the trailer below: