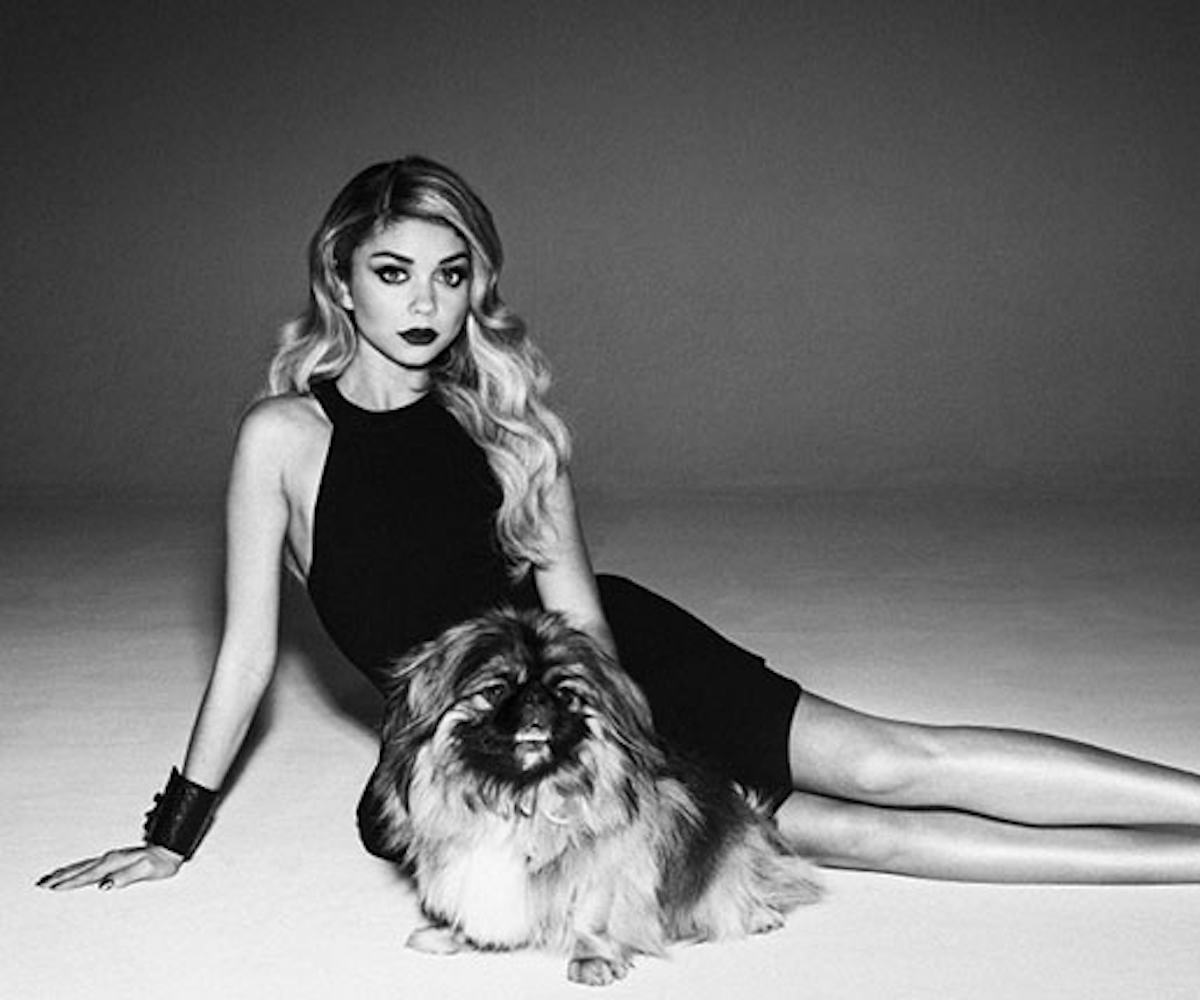 Photo by Jacob Dekat for Galore Magazine
sarah hyland goes mega-glam for 'galore'
Six years ago, Sarah Hyland was a little-known New York City-based actress on the verge of success with a sitcom called Modern Family. Now, as the show continues in its sixth season, the 24-year-old has transformed from a doe-eyed ingenue into a bold bombshell, as she appears on the cover of Galore magazine's Young Hollywood issue.
With her long lashes and painted pout, Hyland is a vision of old Hollywood glamour with a sexy rock 'n' roll twist. Decked out in pearl necklaces and black opera gloves that we're sure Amal Alamuddin would approve of, the actress looks perfectly polished and as sophisticated as ever. Hollywood isn't always the least stressful environment, especially for young actors, but Hyland has embraced fame with a level of grace that she insists she learned from her incredible female role models, Sofia Vergara and Taylor Swift. "They are both amazing business women," she says. "Let alone beautiful, talented and funny. I don't think people give them enough credit as to how smart they really are. I admire them tremendously."
As she continues to make us laugh every week on Modern Family, Hyland has really come into her own as one glamorous (and talented) gal. Flip through the gallery to see her channel old Hollywood glitz in her most posh photo shoot yet.
(via Galore Magazine)
This is how to do a smoky eye.
Hyland channels the old glitz and glam.
A little rock 'n' roll never hurt anybody.
A posh coat and vampy lip make this Hyland's sexist look yet.