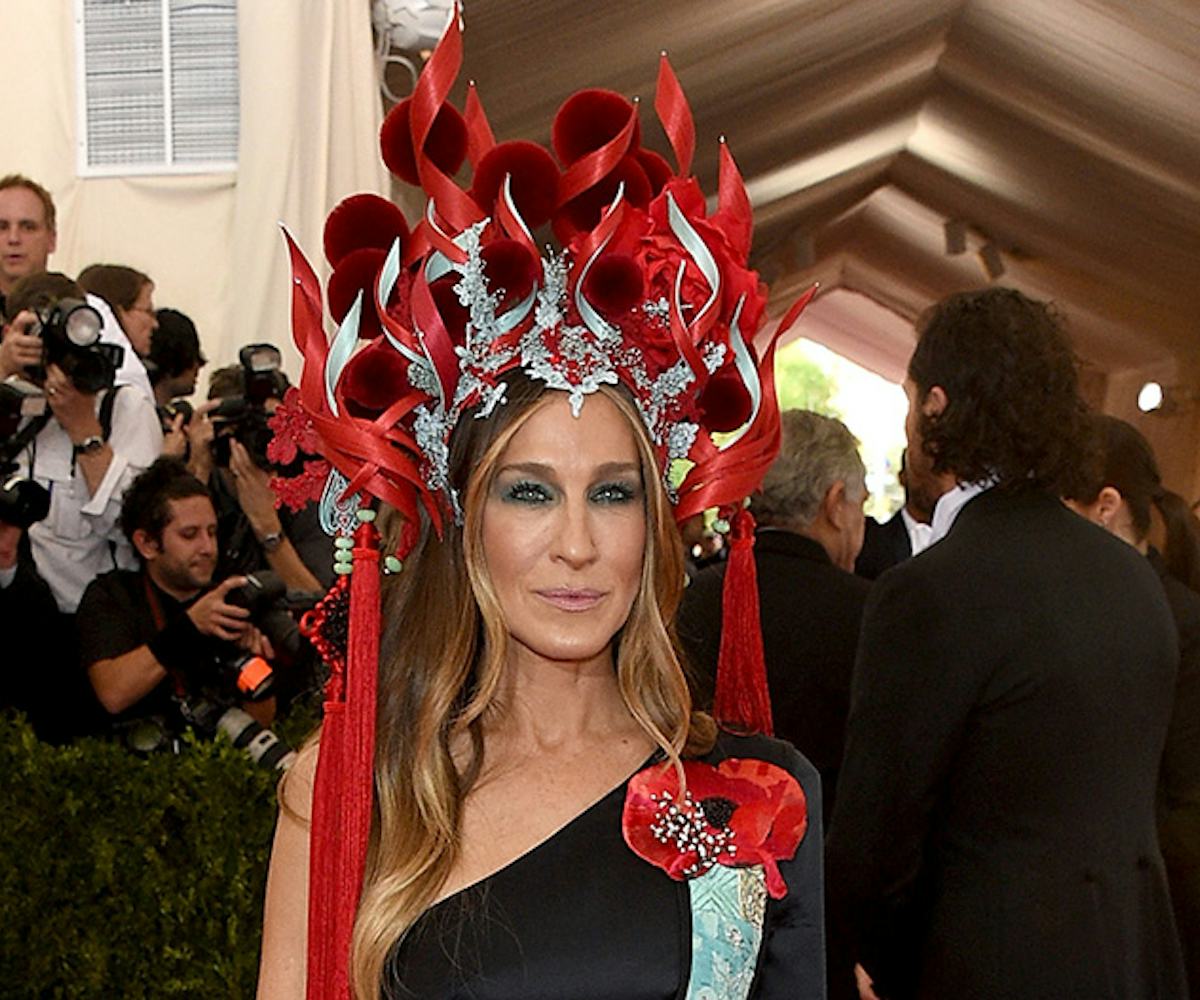 Photo by Larry Busacca/Getty Images
sarah jessica parker's headpiece is out of this world
Sarah Jessica Parker isn't one to play it safe on the red carpet—especially at the Met Gala. This year, she's really outdone herself. Upon first look, one would think she's donned the fashion version of a phoenix rising from the ashes. Upon second look, you realize she has not, in fact, done that, but instead gone and brought back the Carrie Bradshaw flower, complete with full Heat Miser regalia.
Photo by Larry Busacca/Getty Images; Courtesy of Rankin-Bass Productions
Seriously. Look at her in her Philip Treacy headpiece. She could bust out "The Year Without Santa Claus" at any moment. This isn't a performing sort of function, though. This is a function to see and be seen at, and there's a lotta look to see on SJP. Eat up that red carpet, girl. Eat it right up.
Leave it to @SJP to start the night off with a bang #MetGala pic.twitter.com/86tC9DxD78 — Vogue Magazine (@voguemagazine) May 4, 2015