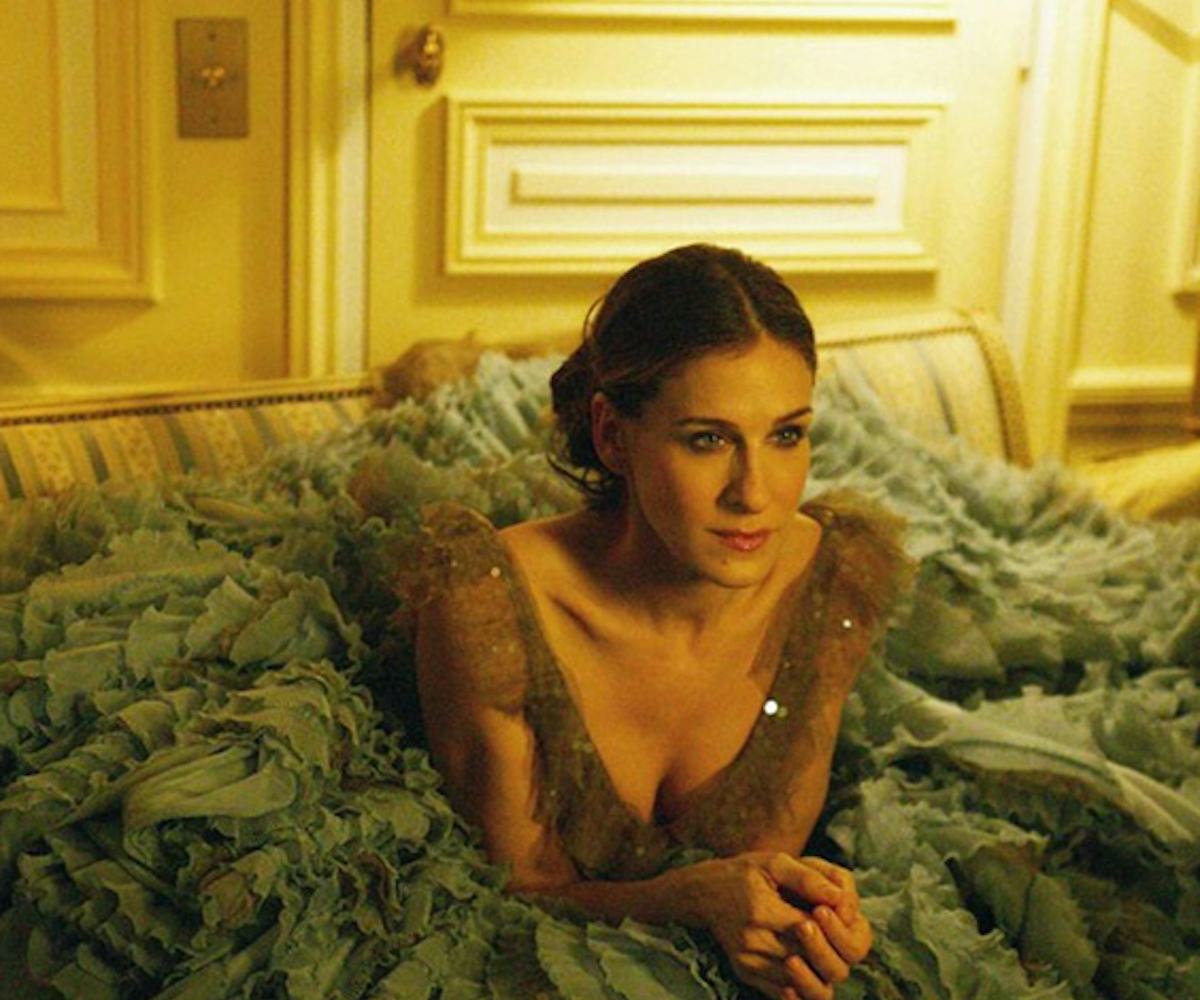 Photo courtesy of HBO
Sarah Jessica Parker Has News For 'SATC' And 'Hocus Pocus' Hopefuls
Sarah Jessica Parker has been pretty keen on the idea of a possible Sex and the City 3. Almost a year ago, the OG Carrie Bradshaw quasi-confirmed it was happening. Now, Parker is hesitant.
In a new interview with Sirius XM's Jenny Hutt, Parker cleared the air surrounding SATC3's fate. "What's the latest on the Sex and the City 3?" Hutt asked. Parker replied, "A really close friend of Michael Patrick [King, the show's writer and producer] just texted my very best friend yesterday and said 'Do you know when they might make Sex and the City 3?' because he wants to go have fun! There are currently no plans. I am not being cagey or withholding—you would see through that."
Parker then followed that bad news up with more bad news: There are no plans for a Hocus Pocus sequel. "Thus far," she said, replying to Hutt's follow-up question about the beloved Halloween film, "no plans." 
That doesn't necessarily mean talks aren't being had. King told Entertainment Weekly that there is "one more story left" to tell. Let's hope we get to hear it soon.