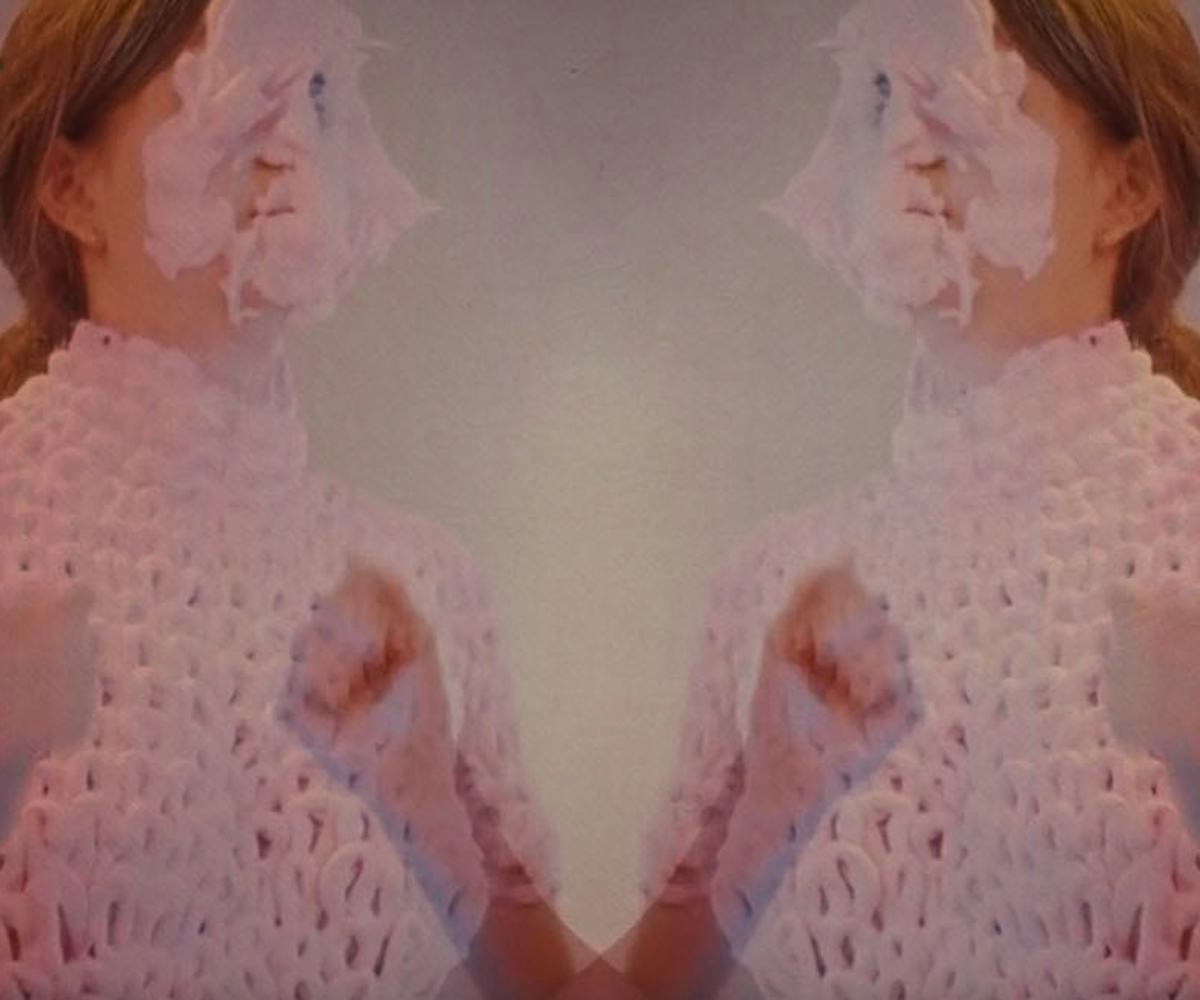 Sarah Jones Is Harry Styles' Drummer—She's Also A Half-Fake Pillow Person
We chat with and premiere her new video for "Kitchen"
The Directioners have infiltrated the comment sections of Hot Chip's videos. No, really—check out YouTube, and you can see One Direction fans fawning over the effortless stylings of the U.K. indietronica band's drummer, Sarah Jones. Why? It just so happens that she also plays in Harry Styles' band and toured the U.S. with him all last month. Needless to say, she's got a whole new audience now.
And, as those Directioners are quickly learning, Jones' talent goes way deeper than back-beating Styles' classic rock-infused tunes or providing the driving hits to Hot Chip's quick-hitting dance music. The British drummer has played in New Young Pony Club, Bat for Lashes, Technology + Teamwork, and a bunch of other bands, and has Styles gigs lined up into 2018. She's also been cooking up some new music with Hot Chip. But Jones is about to unleash yet another project—and this time, it's just her.
Meet Pillow Person, the product of Jones' shift from her drum set to synths and "things lying around the studio." Today, NYLON is premiering Pillow Person's "Kitchen," a song about an awkward conversation Jones once had. It's a delightfully erratic track—twisted, wound-up, and unsprung. Her lyrics are urgent, yet her voice is soft, almost cooing. Juxtapose that with the sharp, clattering punctuation of her DIY beats, and you've got a complementary combo. The cheese and the cracker, if you will.
Jones was always the type of person to experiment. At 13, she picked up her first pair of drumsticks and started thwacking them as much as she could. "I grew up in the countryside, which made it easy to make a big load of noise," Jones told us before the Styles tour began. "I used to go to jam sessions in the back of a pub in the Forest of Dean [in Gloucestershire, England]. I just played all the time, there wasn't that much else to do anyway."
She started covering Black Sabbath and Green Day—"I probably still remember every fill on Dookie," she said. From there, other musicians came over to her parents' house to jam. Soon enough, she collected a menagerie of projects to work on, and, well, she continues to do so to this day.
"The busier I am, the more I want to do every project at once," Jones admitted, which explains why she's releasing Pillow Person music while touring. "I get excited when traveling and tend to try and get things sorted when it's most hectic."
Along with releasing new music and living a double life as a touring musician, she's also got her own label, NFNF, to co-manage with her friend. And she's creating visuals for all Pillow Person songs, dousing herself in frosting for the "On Your Way" video and peeling plastic off her face in "Go Ahead." In "Kitchen," she paints herself in gold and crawls underneath a monstrous ghillie suit, making her look like a camouflaged Big Foot. Woven throughout the clip are animations by Prosper.
"I am really into this idea of always being half-fake," Jones said about the "Kitchen" video, where she stares creepily at the viewer in robotic poses. "It's the same idea with the music I suppose."
That perfectly describes Jones signature style, too. She mixes in electronic gadgets to make her rhythms a menagerie of the acoustic and the manufactured. The prime example of this is a moment in "Kitchen," when you're not sure if the audio is glitching or if her voice is supposed to be like that—where one syllable just repeats over and over again until it turns into the beat itself, a blippy rhythm that makes you a bit uncomfortable but also kind of makes you want to freak out and dance.
Everything about Pillow Person (including the name) seems like it's meant to make the listener uneasy, not surprising given that Jones challenges people in real life. She said after the "Kitchen" shoot, she kept the gold paint on her body for the commute home, fully embodying her faux alter ego. She stopped into a bookstore. Got hit on at a red light. Just a gold-faced Pillow Person maneuvering around this human world.
Perhaps that uneasiness is what pulls you into Pillow Person. Even her freakishly curated Instagram account—filled with pictures of Cocoa Puffs and Dr. Quinn Medicine Woman—has fans questioning Jones' true identity, wanting to know more. It's no wonder Styles' following has become fascinated by his bandmate. We certainly are.