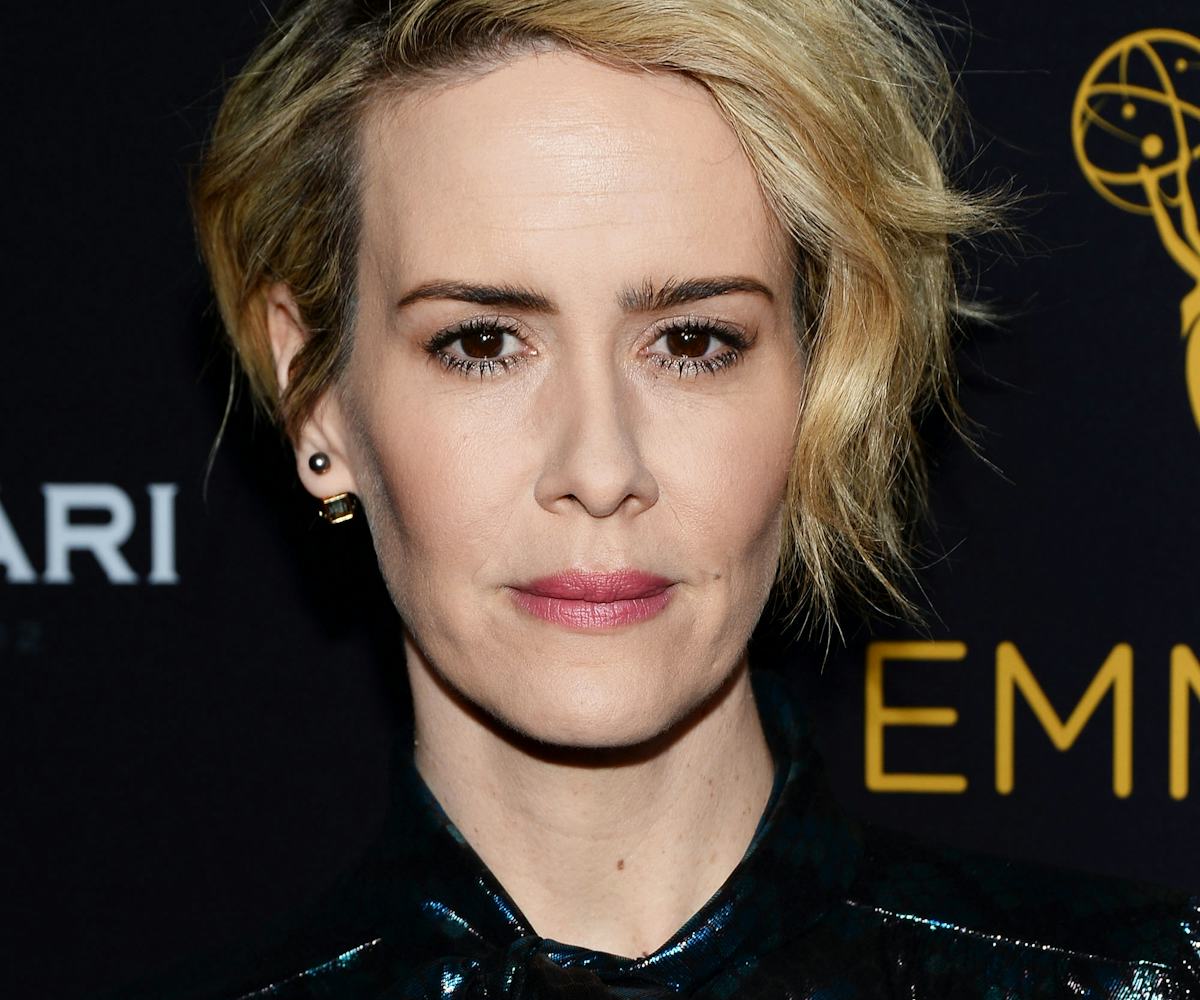 Photo by Matt Winkelmeyer / Getty images
Sarah Paulson + Ryan Murphy Are Joining Forces Once Again In Hollywood Horror Story 'Feud'
There will come a day when news that Sarah Paulson has been cast in a Ryan Murphy project will no longer make headlines. It'll simply become a widely accepted example of cause and effect. Smoking cigarettes causes lung cancer; Adele sang a song and everyone wept; Ryan Murphy made a TV show and Sarah Paulson starred.
Paulson has now appeared in seven Ryan Murphy productions, including all five installments of American Horror Story, Nip/Tuck, and The People v. O.J. Simpson: American Crime Story, for which she's likely to win an Emmy in just under a month for her towering performance as Marcia Clark.
So, it was only a matter of time before Paulson officially joined Murphy's upcoming FX drama anthology Feud, whose first season will explore the acidic rivalry between Joan Crawford and Bette Davis, which came to an explosive head on the set of 1962's What Ever Happened to Baby Jane? Paulson is set to play the legendary actress Geraldine Page, opposite Susan Sarandon's Davis and Jessica Lange's Crawford. Catherine Zeta-Jones, Stanley Tucci, Alfred Molina, Judy Davis, and Dominic Burgess round out an impressive cast.
Feud, which begins filming in the fall, is slated to air next year.