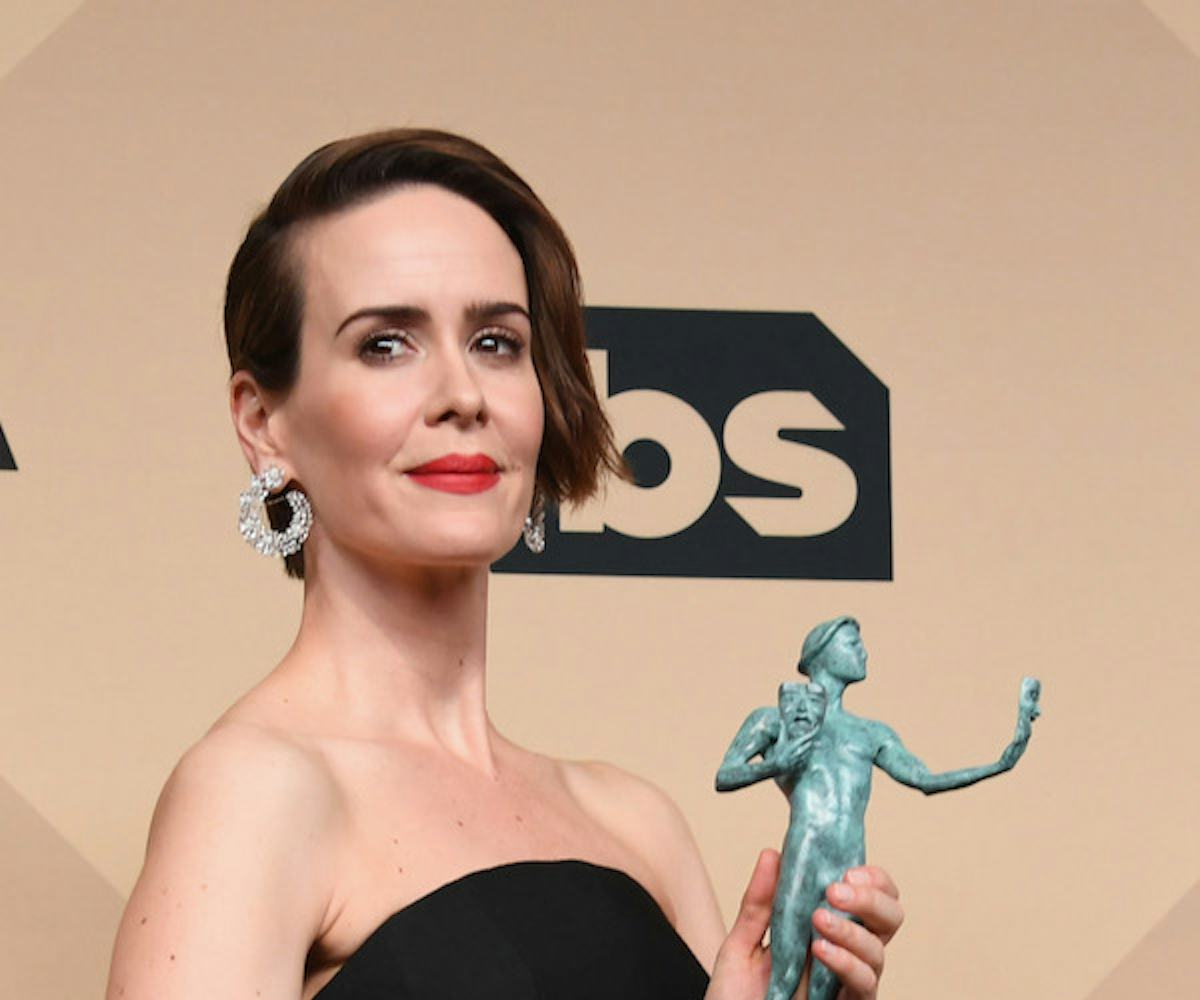 Photo by Alberto E. Rodriguez/Getty Images
Sarah Paulson Lands Leading Role In New Serial Killer Film 'Lost Girls'
A grisly scene unfolds along a quiet strech of Long Island
Looks like Sarah Paulson is keeping her true crime train rolling—and who could blame her? Fresh from her SAG Award win for The People v. O.J.Simpson, Paulson is set to star in the new movie Lost Girls, about a mother searching for her lost daughter and the victims of the Long Island serial killer. 
The film is being developed by Amazon Studios, will be directed by documentary filmmaker Liz Garbus, and will be produced by Kevin McCormick and David Kennedy of Langley Park productions, with Pamela Hirsch as executive producer. Paulson will play Mari Gilbert, whose search for her daughter Shannan uncovers both a grisly murder scene up and down the Long Island coast and exposes the dark underbelly of the online sex trade.
Lost Girls takes its name from investigative journalist Robert Kolker's 2014 book, which follows the still-unsolved murders of several female prostitutes who were found alongside Ocean Parkway in Suffolk County, Long Island. It was all kicked off by the disappearance of 24-year-old Shannan Gilbert, who was last seen screaming through the community of Oak Beach. The police didn't pay much attention to the case of this young Craigslist prostitute until four bodies were discovered a few months later. All of the women were prostitutes, petite, in their '20s, came from out of town, and had advertised themselves on Craigslist and Backpage. A full-fledged investigation was launched and ultimately, 10 bodies were found and believed to be connected to the same murderer. Shannan was later found in a marsh and thought to have drowned, but her mother long believed she was a victim of the same crime.
There's no release date yet for the film, but based on the success of the book and the incredible performance of Paulson in The People v. O.J. Simpson, true crime fans are going to be all over this one.
(Via The Hollywood Reporter)