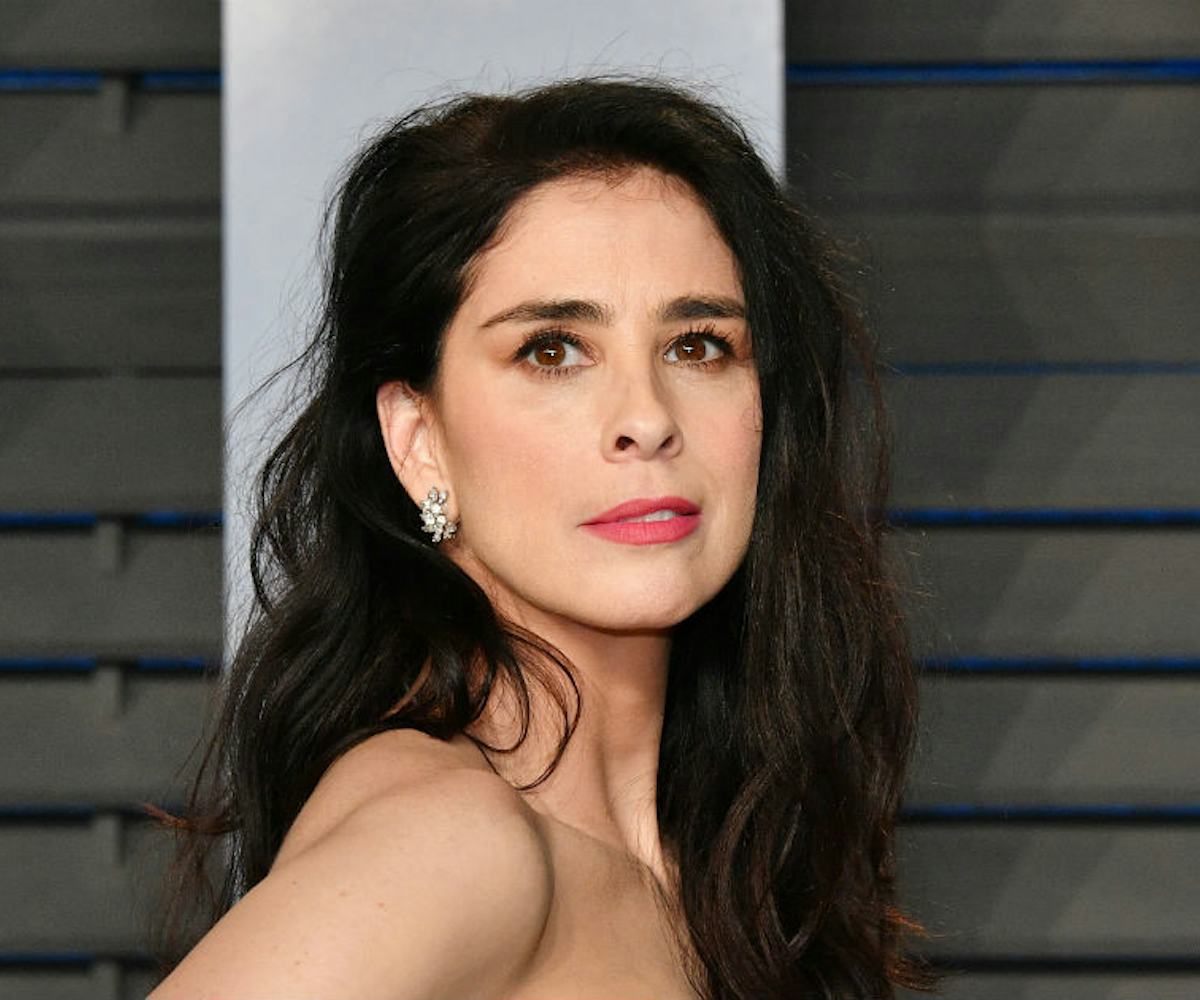 Photo by Dia Dipasupil/Getty Images.
Sarah Silverman Apologizes To Louis C.K. Accuser After Being Called Out
After admitting that she let the comedian masturbate in front of her
Yesterday, comedian Sarah Silverman admitted that she let Louis C.K. masturbate in front of her with her consent. She also made an important and valid distinction between her situation and the women who came forward in last year's New York Times report, noting that C.K. was an "equal" who "could offer me nothing." Rebecca Corry, one of the women who accused C.K. of sexual harassment, took issue with Silverman's choice of words.
"To be real clear, CK had 'nothing to offer me' as I too was his equal on the set the day he decided to sexually harass me," Corry wrote on Twitter. "He took away a day I worked years for and still has no remorse. He's a predator who victimized women for decades and lied about it."
Silverman quickly expressed regret and apologized for weighing in in the first place, noting that she can't do press without being asked about it (which is unfair!). "But you're right- you were equals and he fucked with you and it's not ok," Silverman wrote. "I'm sorry, friend. You are so talented and so kind."
Corry thanked Silverman, adding that she knows exactly how she feels. "I can't seem to live my life without getting rape & death threats, harassed & called a cunt regularly for simply telling the truth," Corry writes. "I'm sorry your friend created this situation. We deserve to do our art without having to deal with this shit."
Well said.