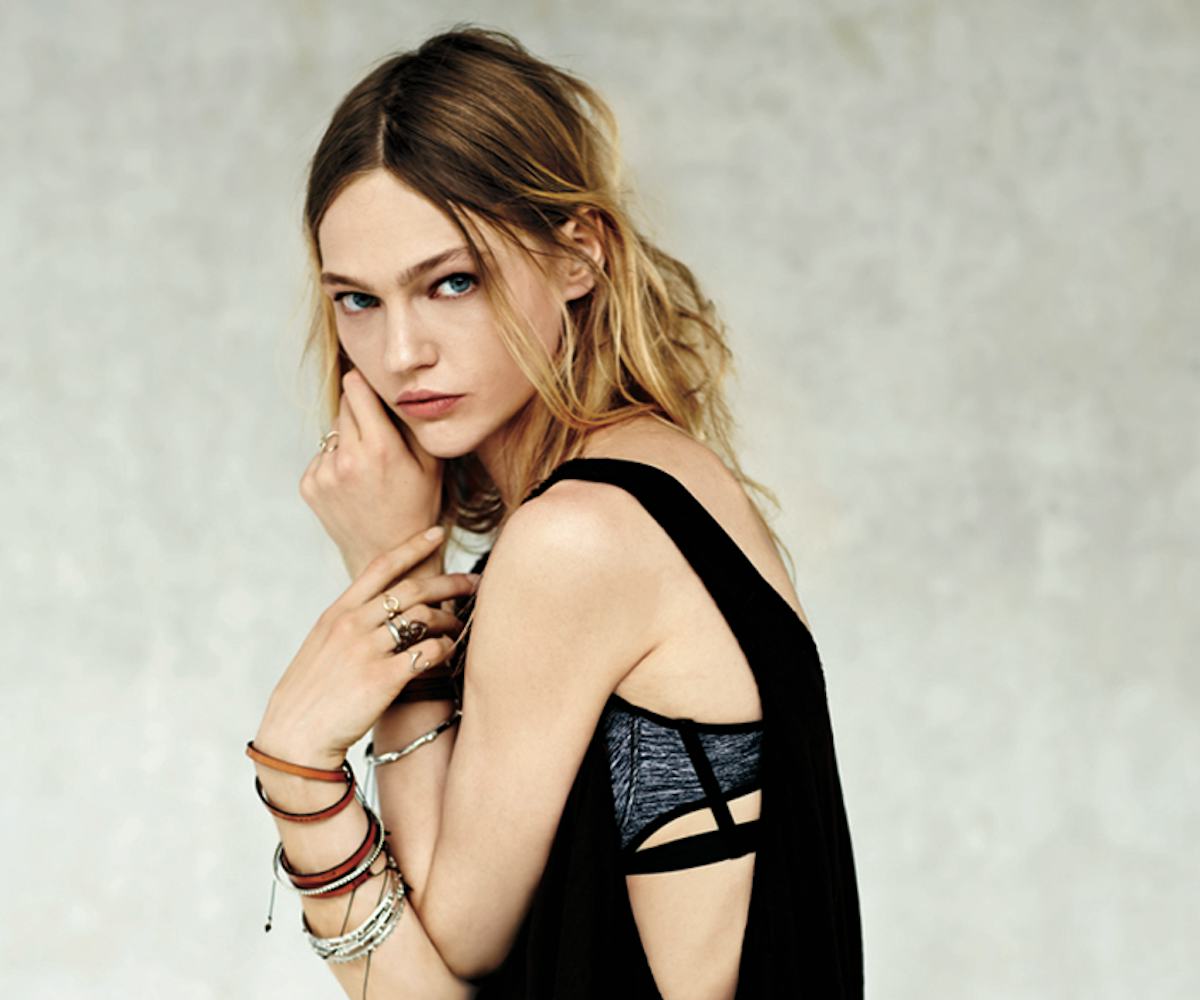 photo by igor vishnyakov
home alone
with sasha p. and free people.
Today gives us two reasons to scream "TGIF!" at the top of our lungs. Not only are we thanking the heavens that it's Friday, but we're also saying, "Thank God it's Free People!" because of model Sasha Pivovarova's newest lookbook. 
That's right, Pivovarova's turn on the Proenza Schouler runway and in the brand's ad campaign (something that was one of our top fashion moments of 2013!) was just the start of the legendary model's return to the limelight. This January you can find Sasha P., as she's known in the industry, in the pages of Free People's catalogue, modeling eyelet slip dresses, high-waisted denim shorts, and cozy harem pants--basically everything we wish we were wearing right now in lieu of snow boots and turtlenecks. 
What makes Pivovarova's appearance in the catalogue even more special is that it was photographed in her home by her husband and features the her art prominently. So if her bone structure wasn't enough to make you feel jealous, her awesome abode, talented plus one, and seriously creative skills definitely will. Oh, and she styled the images too. We know it's only January 3, but we think it's probably safe to just call it now and declare 2014 the year of Pivovarova. See all the images of her Free People catalogue in the gallery, and you'll probably agree with us.