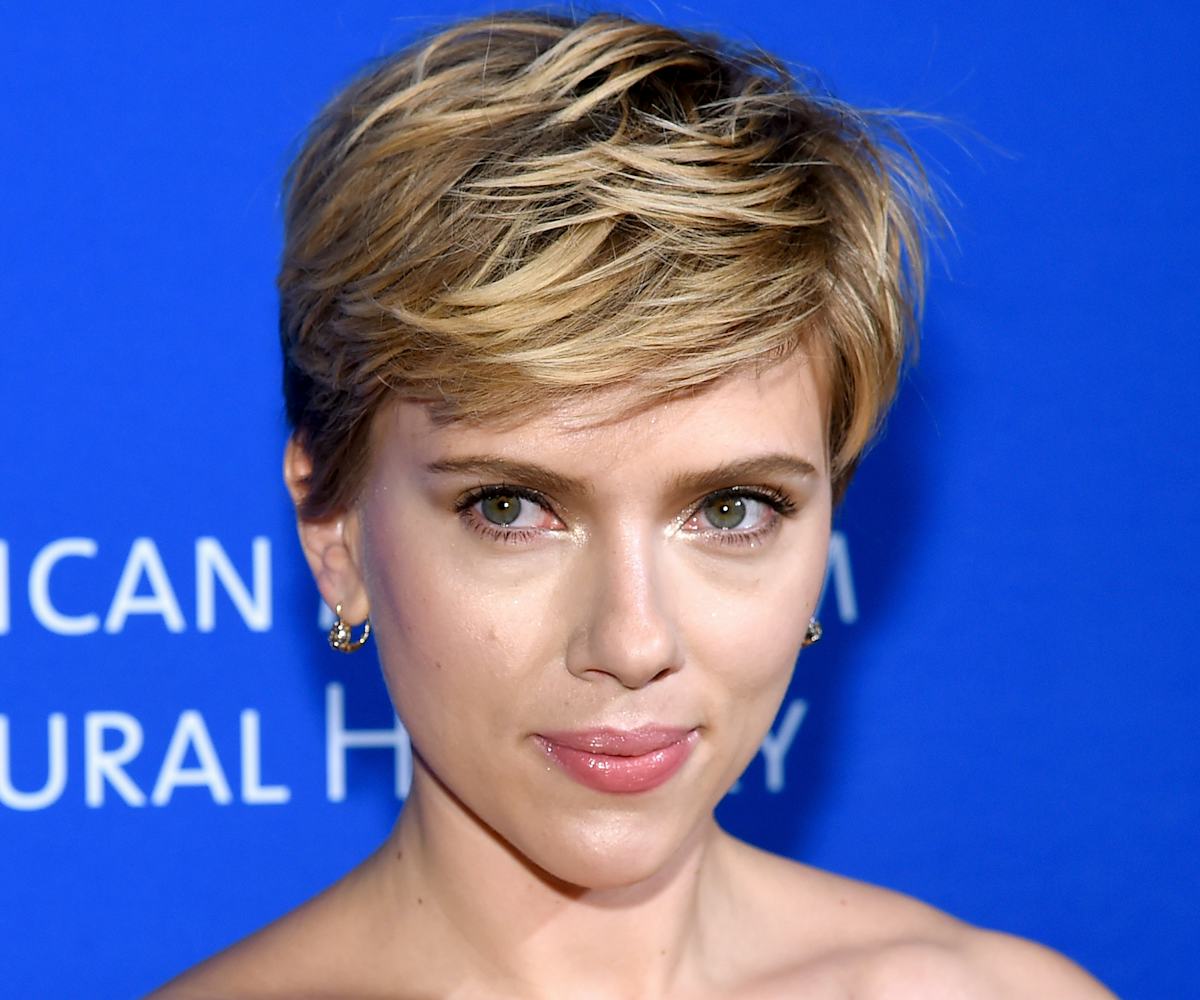 Photo by Jamie McCarthy/Getty Images.
Scarlett Johansson Under Fire For Playing A Transgender Man
In a film by the director of 'Ghost in the Shell'
Following last year's Ghost in the Shell debacle, Scarlett Johansson and Rupert Sanders are coming under fire again. But this time, it's for their forthcoming film, Rub & Tug. 
According to The Hollywood Reporter, Johansson is set to star in the Sanders-directed drama based on the real story of Dante "Tex" Gill, the notorious owner of a string of illicit "massage parlors," which served as prostitution fronts in 1970s Pittsburgh. Gill, who famously feuded with the mob and served seven years for tax evasion, definitely has a story worth telling. However, as noted by ScreenCrush, the real Gill lived as a transmasculine person—so casting Johansson as the lead is pretty problematic.
It's difficult to ascertain the gender identity of historical figures, however Gill's obituary in the Pittsburgh Post-Gazette is quite telling. Writing that they preferred "to be known as a man," asked to be referred to as "Mr. Gill," and may "have undergone the initial stages of a sex change," it seems pretty clear that Gill actively did not identify as a woman. So to have Johansson take on this role as a cisgender woman is, obviously, rubbing many the wrong way.
On top of blatant trans-erasure, the way Rub & Tug is currently being presented currently is also quite damaging. Just look at the descriptions currently floating around, such as Variety's write-up which posits Gill was a "woman... flourishing in the male-dominated business of massage parlors and prostitution." By continuing to insinuate that Gill was "posing" as a man to further their career, the media is perpetuating the harmful idea that transpeople are "pretending"—and that's not okay. 
Neither Johansson or Sanders has commented on the backlash thus far.