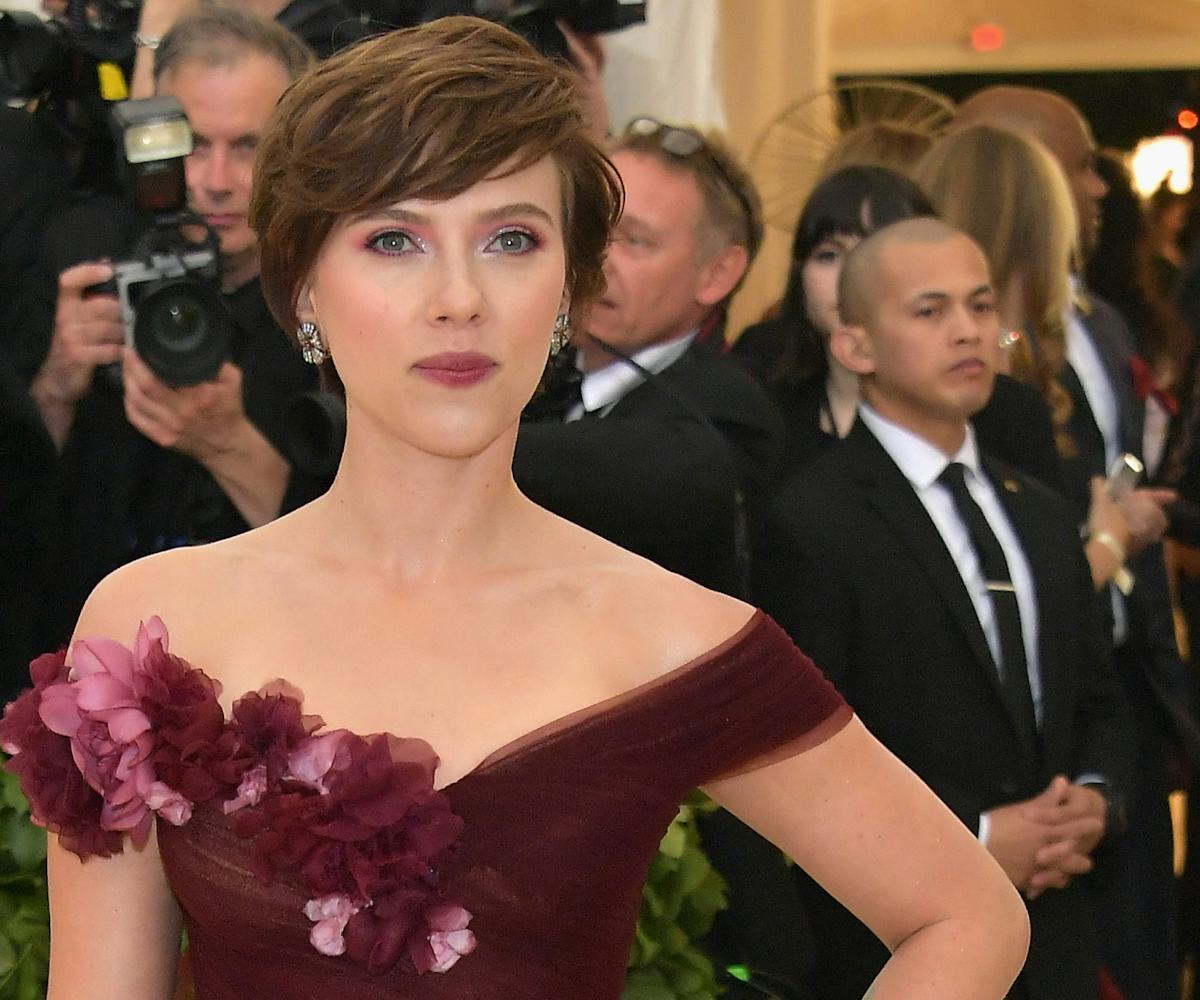 Photo by Neilson Barnard/Getty Images
Scarlett Johansson Defends Her Controversial Met Gala Outfit
"It is my pleasure to support a brand created by two incredibly talented and important female designers"
The Met Gala red carpet has always been a place where celebrities make sartorial statements. However, Scarlett Johansson's look sparked controversy after it was revealed that she had opted to wear a Marchesa dress.
In the wake of the Harvey Weinstein allegations, Marchesa has been subject to much public scrutiny. The brand, which was co-founded by Weinstein's now-estranged wife Georgina Chapman, has been notably absent from this year's award season carpets. However, Johansson ended this streak by donning a Marchesa gown at Monday night's event—to mixed reactions.
Johansson defended her decision to wear the brand to E! News, saying, "I wore Marchesa because their clothes make women feel confident and beautiful and it is my pleasure to support a brand created by two incredibly talented and important female designers." Marchesa also echoed this sentiment in its own statement, writing, "We are truly honored that Scarlett chose to wear Marchesa for the Met Gala. She is an amazingly talented actor who has incredible style and presence. It was wonderful to work so closely with her in creating this custom look." Neither mentioned Weinstein.
Following the surfacing of allegations against Weinstein in October, Chapman left her husband. "My heart breaks for all the women who have suffered tremendous pain because of these unforgivable actions," she wrote in a statement to People in October. "I have chosen to leave my husband. Caring for my young children is my first priority and I ask the media for privacy at this time."