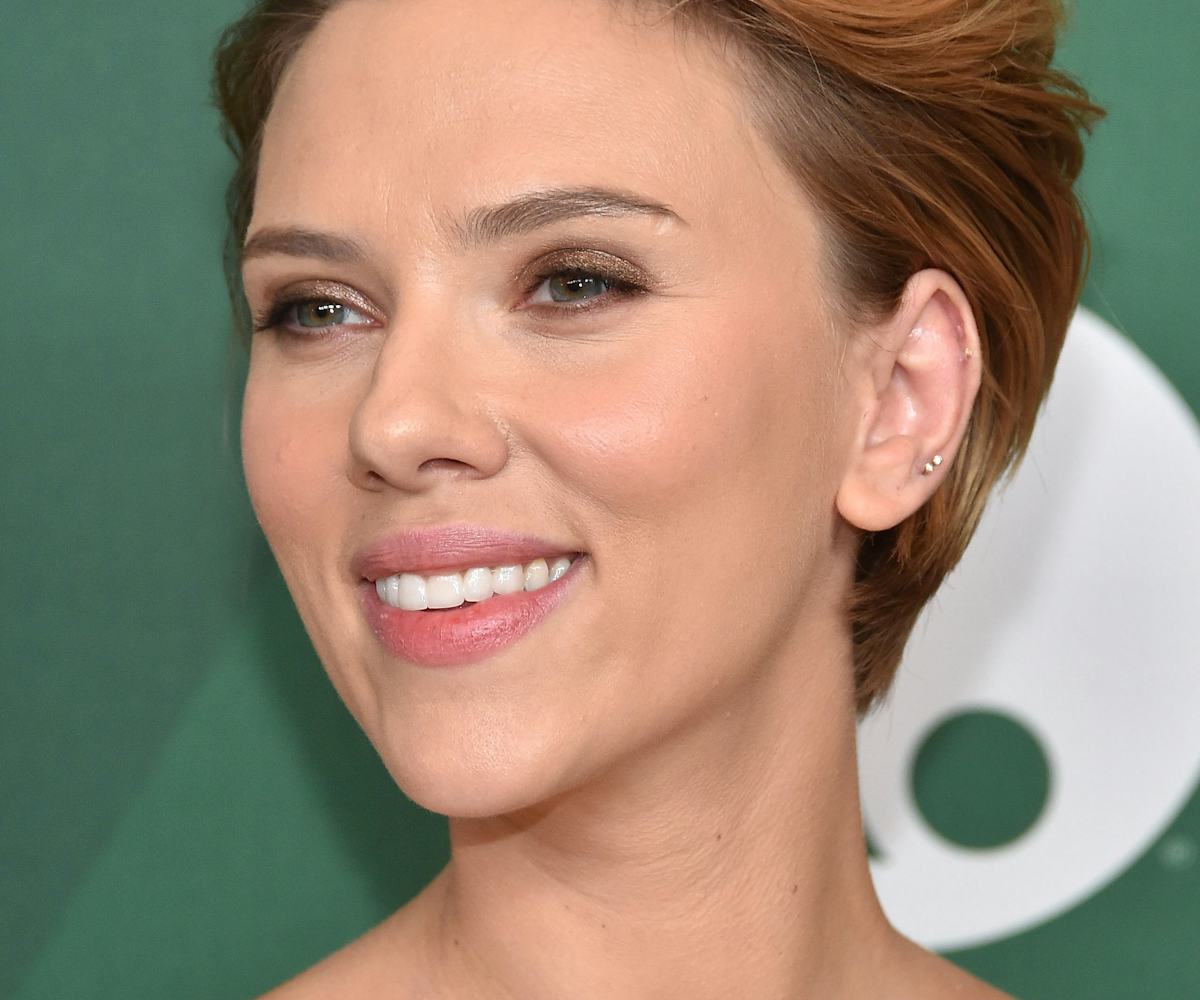 Photo by Mike Windle / Getty images
Scarlett Johansson's Triumphant 'Set It All Free' Is The Feel Good Song Of The Year
From her upcoming movie 'Sing'
When Scarlett Johansson isn't kicking butt on screen, she's been known to drop a tune or two. Her latest foray into singing comes in the form of a new song called "Set It All Free." The joyous anthem is set to appear on the soundtrack for Johansson's upcoming animated feature Sing. In it, Johansson lends her voice to Ash, a precocious porcupine who dreams of becoming a star. Ash gets that chance thanks to a singing competition that's organized by a koala named Buster Moon, voiced by none other than Matthew McConaughey.
Reese Witherspoon, Seth MacFarlane, John C. Reilly and Tori Kelly also lend their voices to the hugely anticipated film, which should be a huge hit when it hits theaters on December 21. That will be especially true if the rest of the film's music sounds anything like Johansson's lead single. In fact, Scarjo's skills in the studio are so supreme, that she has not one, but two songs on the Sing soundtrack. The other is "The Promise & The Prize," which was written by Carly Simon. Talk about a dynamic duo.
Listen to Scarlett Johansson sing "Set It All Free" here.