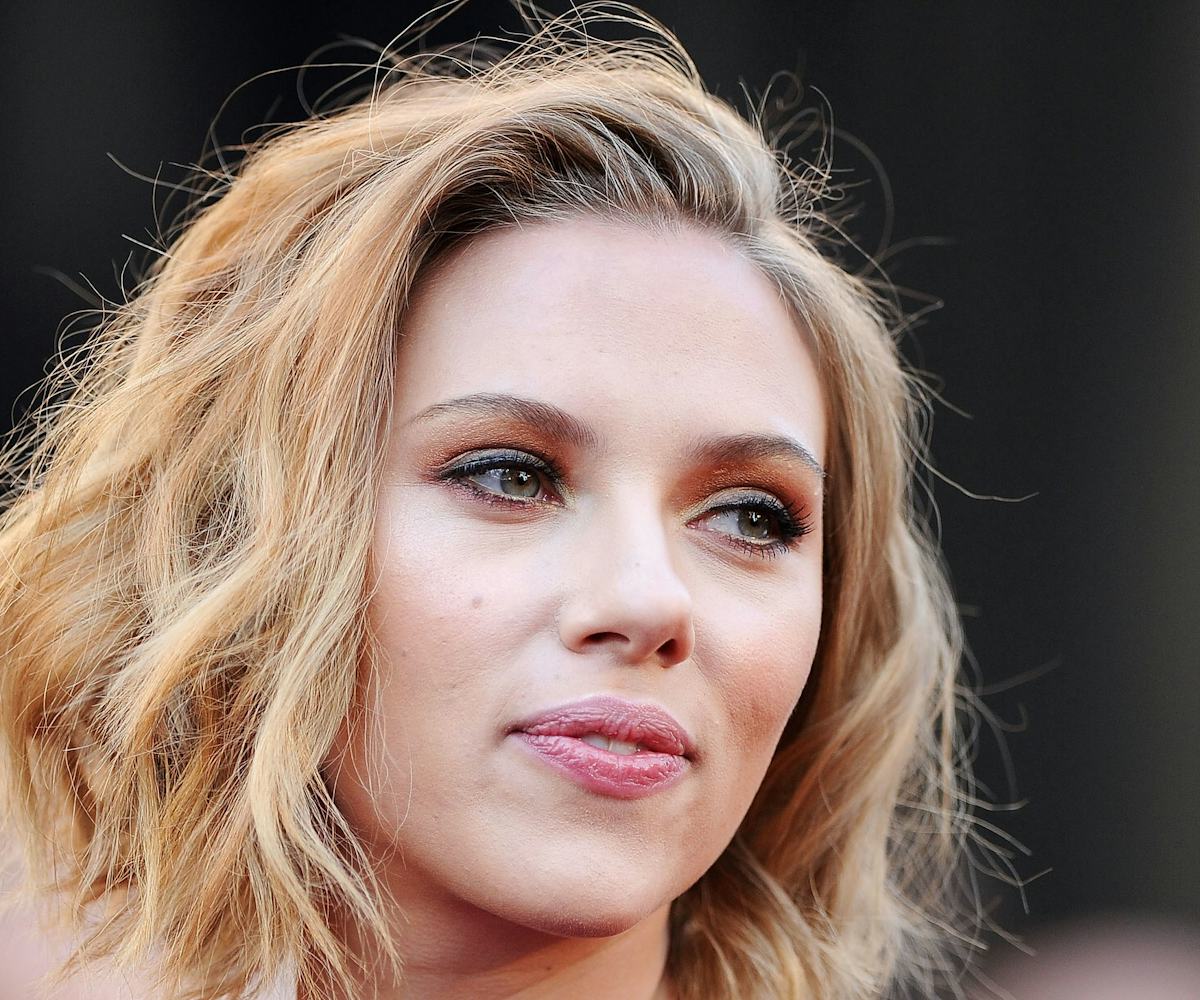 Photo by Jason Merritt/Getty Images
Scarlett Johansson Slams Claim She "Auditioned" To Date Tom Cruise
Scarlett Johansson is speaking out against the claim that she once "auditioned" to date Tom Cruise.
Yesterday, former Scientologist Brendan Tighe told NBC's Megyn Kelly that Johansson was one of the women who tried out to date Cruise following his 2001 split from Nicole Kidman. Tighe, who was reportedly a member of Cruise's security unit within the church, said that a report on the alleged auditions was accidentally sent to his printer. He told Kelly that Johansson was the one he could remember because he recognized her name.
However, Johansson denied the claim in a statement to The Hollywood Reporter earlier today. "The very idea of any person auditioning to be in a relationship is so demeaning," Johansson said. "I refuse for anyone to spread the idea that I lack the integrity to choose my own relationships. Only a man aka Brendan Tighe would come up with a crazy story like that." 
The Church of Scientology also says that Tighe exaggerated his position in regard to Cruise. "Brendan Tighe was a Church of Scientology Flag Service Organization security guard/night watchman from 2002 to 2009," Church of Scientology International's Karin Pouw told Kelly. "The 'access' he boasts of having was largely limited to viewing security cameras from a guard booth. He was removed from that position for dereliction of duty."  
Consider this case closed.