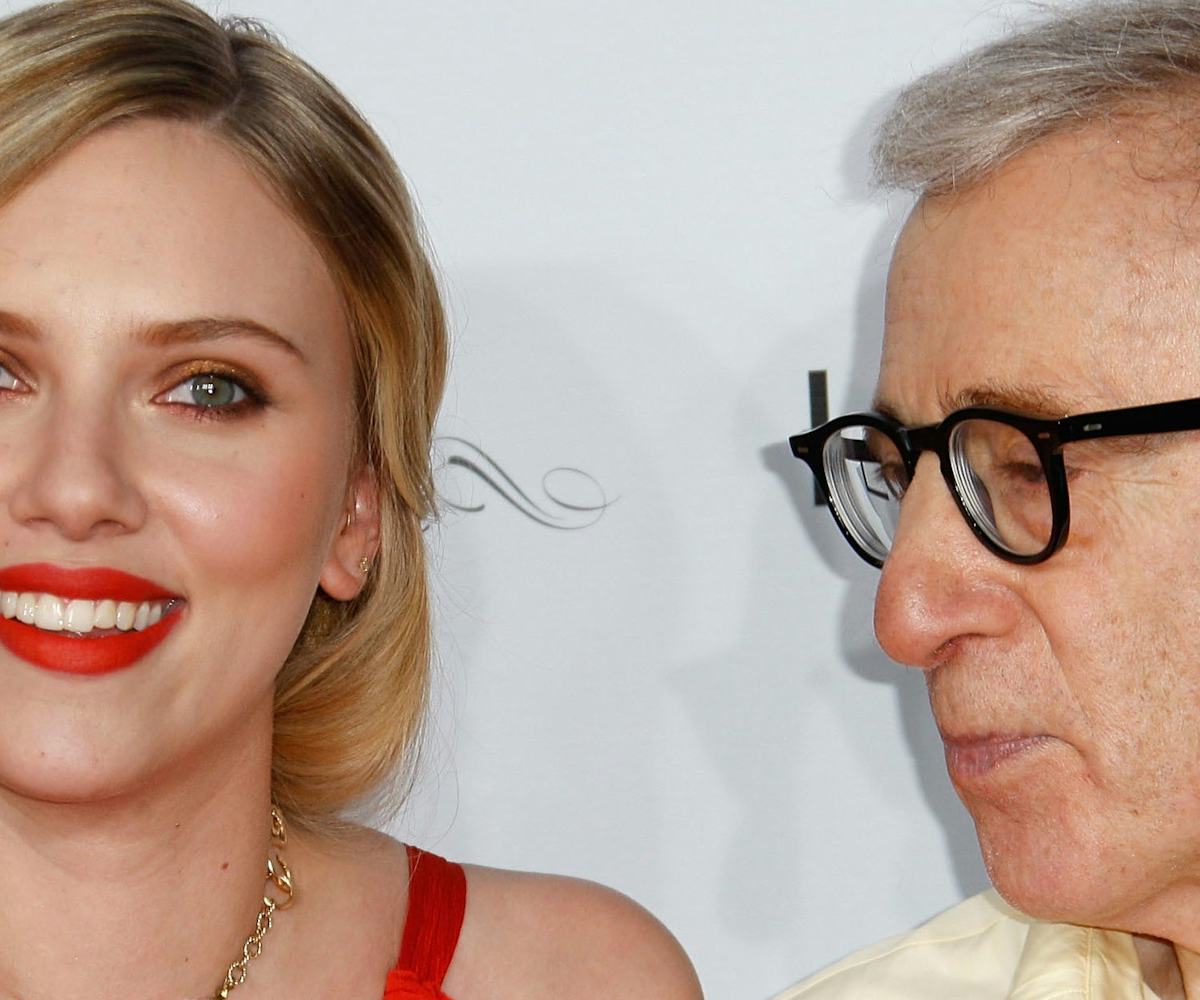 Photo by Michael Buckner/Getty Images
Scarlett Johansson Called A "Hypocrite" For Hanging Out With Woody Allen
"She claims to be for the #TimesUp movement but does this"
Scarlett Johansson was recently spotted at dinner with Woody Allen, and the internet is not happy.
Johansson—who notably called Dylan Farrow's 2014 open letter accusing Allen of molesting her "irresponsible"—was seen at a New York eatery with the controversial director on Friday night, according to Page Six. The two have previously worked together on Match Point, Scoop, and Vicky Cristina Barcelona.
However, Johansson also made headlines in January for her Women's March speech, where she served as a representative for the Time's Up movement. In her speech, she reflected on how the Harvey Weinstein accusations had caused her to reflect on her own past experiences with powerful industry men who acted inappropriately toward her. 
"It allowed me to have the approval that worn are conditioned to need," she said before saying she would no longer "pander" or feel guilt over rebuffing their behavior. In the same speech, Johansson also called out actor James Franco, who was spotted earlier in the month sporting a Time's Up pin at the Golden Globes. In the wake of the awards ceremony, five women accused Franco of sexual misconduct, which led Johansson to ask for her "pin back" at the march.
Following the Allen news, the internet is now calling Johansson out, with many dubbing her a "hypocrite" and asking why she hasn't been "canceled" yet. 
Johansson has yet to respond to the criticism.