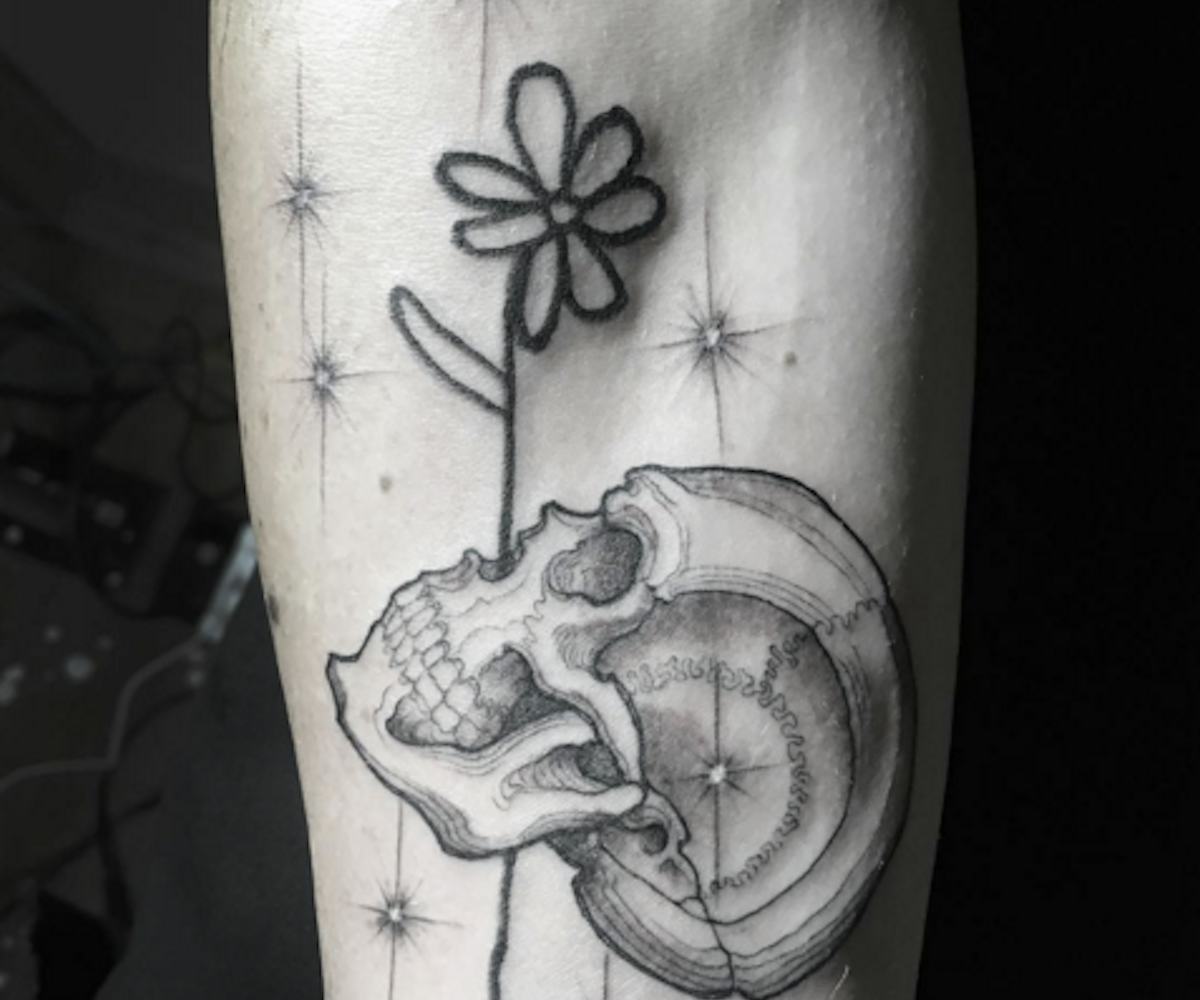 Photo Via @scampbell333.
Famed Tattoo Artist Is Giving Out Mystery Drawings
Scott Campbell, back at it again
Last year, celebrity tattoo artist Scott Campbell gave unsuspecting New Yorkers free tattoos. The catch? He inked them through a hole, and they had no idea what their design was going to be. Now, he's bringing the same mystery concept to London.
Londoners lined up outside of the Whole Glory exhibit today in hopes of being picked for some gravitas ink. Only six brave, brave souls were selected to stick their whole in a wall and surrender their arms at the mercy of Campbell's tattoo gun. But, even if you weren't picked, worry not, Campbell will be setting up shop in Convent Garden for the next two days.
If you find yourself across the pond this weekend, more details about what time the drawings take place are here. To give you an idea of what kind of design you might be getting, Campbell is revealing some of his work from today on his Instagram. May the tattoo odds be ever in your favor.