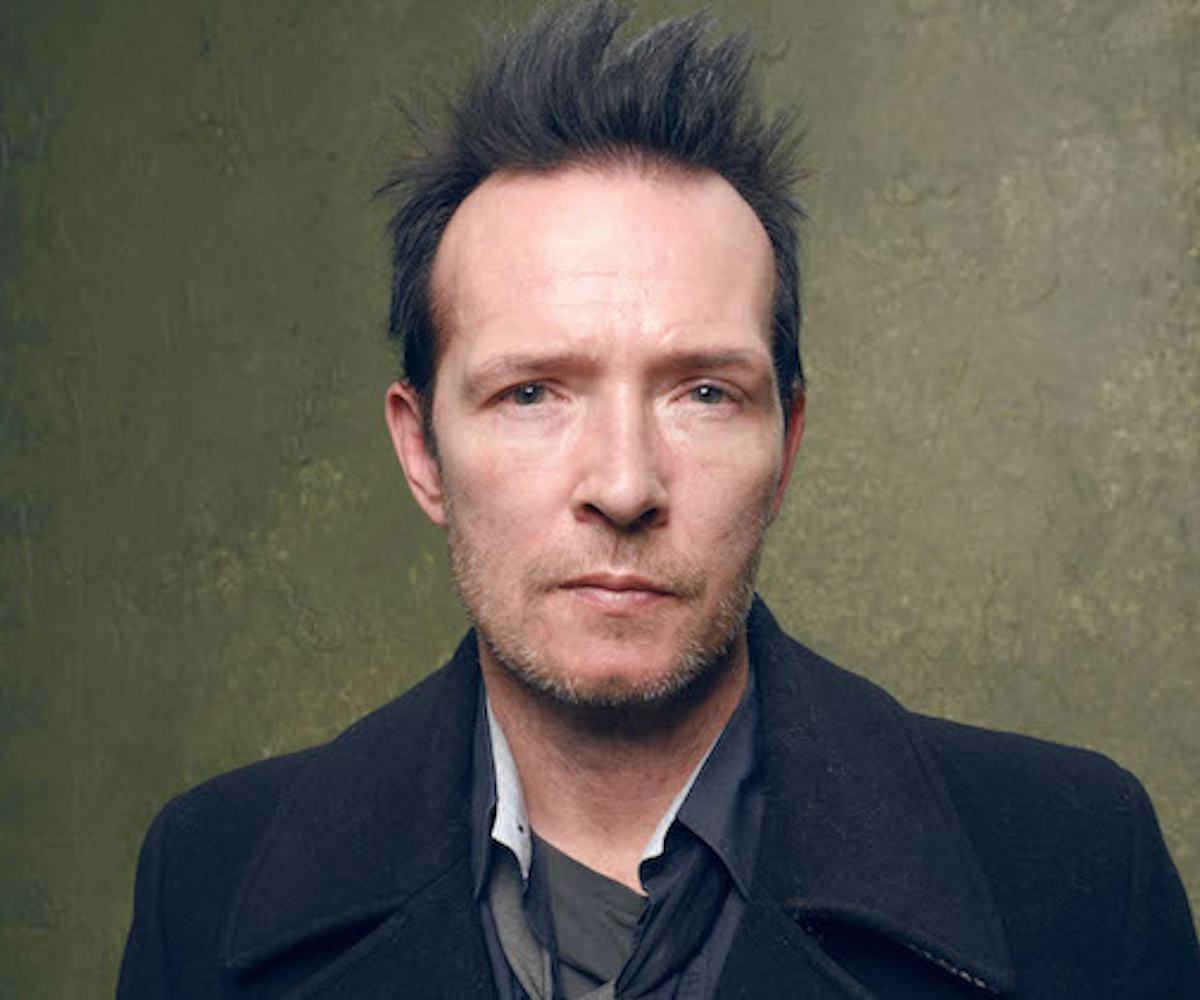 Photo Larry Busacca/Getty Images Entertainment
Scott Weiland, Stone Temple Pilots Singer, Found Dead At 48
the '90s star passed away while on tour.
Scott Weiland, the lead singer of '90s alt-rock band the Stone Temple Pilots, was found dead on Thursday night, according to a post from his official Facebook account. The post did not state a cause of death, only that he, "passed away in his sleep while on a tour stop in Bloomington, Minnesota, with his band The Wildabouts." He was 48.  
Scott Weiland, best known as the lead singer for Stone Temple Pilots and Velvet Revolver, passed away in his sleep while... Posted by Scott Weiland on Thursday, 3 December 2015
A passionate, unapologetic rocker with a famously low, booming voice that inspired more than a couple copycat singers, Weiland rose to fame with the Stone Temple Pilots on the back of the grunge and alt-rock movement in the early '90s. Founded in San Diego in 1990, the "Pilots" and Weiland himself were loved and highly criticized for their more mainstream, more traditionally rock-and-roll take on the sounds and themes associated with bands like Pearl Jam, Nirvana, Soundgarden, Alice In Chains, and The Smashing Pumpkins. Divisive but compelling, their sound helped their 1992 album Core sell millions of copies and earned them a 1994 Best Hard Rock Performance Grammy Award for their signature song, "Plush".
After an acrimonious breakup with members of the Stone Temple Pilots, Weiland went on to form the Velvet Revolver supergroup with Slash of Guns N' Roses and embark on several solo projects. Eventually, he returned to the Pilots, only to leave again in 2013. He formed his current band, the Wildabouts, soon after.
Born Scott Richard Kline in San Jose, California in 1967, Weiland's life in rock-and-roll was tumultuous. Married three times (one marriage ended with accusations of domestic abuse), Weiland warred with members of his own bands and other musicians in the media. But this personal volatility was balanced by what some cited as a generous, fun-loving attitude, openness, and charm. Perhaps as evidence, many well-known musicians have taken to social media to mark his passing.
Interestingly, Pavement, a band that went out of its way to lambast Weiland and the Pilots in their classic song "Range Life", also offered this: "Rest peacefully Scott Weiland. In no way shape or form did we ever want to add to your misery."
Weiland had a history of drug abuse and addiction that could be traced back to the early 1990s. Open and honest about his struggles in recent years, Weiland admitted experiences with crack cocaine, heroin, and alcohol—additcions that also landed him on the wrong side of the law. He had also been open about his bipolar disorder diagnosis and other health problems. Whether these or his ongoing dependence issues (or the physical damages caused by them) contributed to his death is unknown at this time. 
In addition to his current wife, Jamie Wachtel, Weiland leaves behind a catalog of well-loved songs, a memorable image, and the musical legacy of the Pilots, the band that took the scrappy, unwashed tone of grunge and steered toward mainstream tunefulness and polish.