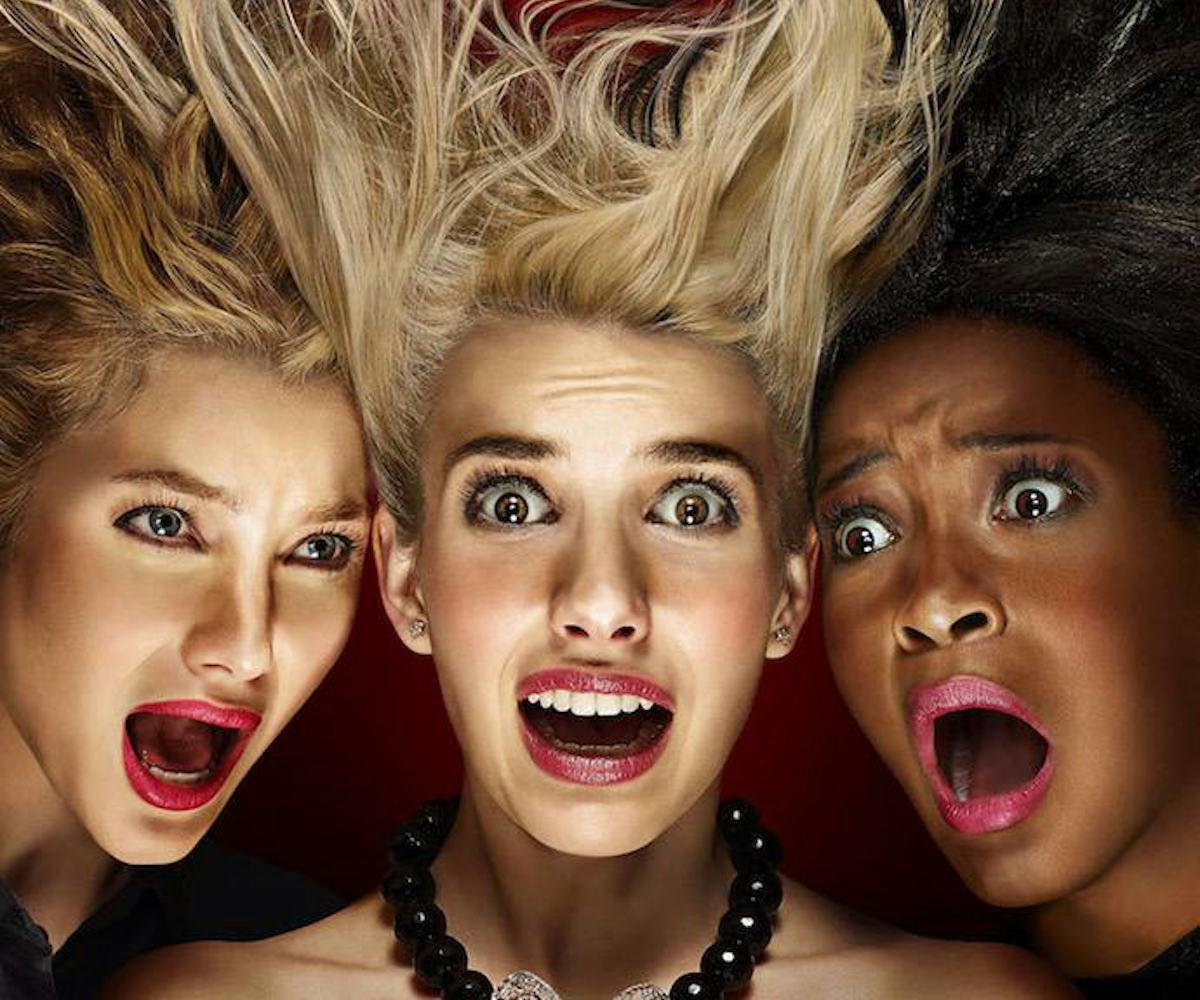 All photos courtesy of Fox
nick jonas, ariana grande, and emma roberts star in these bloody $1'scream queen' posters
Fox has gone all out in marketing Scream Queens, their great, red hope for the upcoming fall TV season. There've been teasers, trailers, and teaser trailers—all showcasing creator Ryan Murphy's trademark mix of humor and gore, not to mention the insanely impressive cast. The cast is so big, that it took 15 character posters to include them all, which Fox has just released. There's series leads Emma Roberts, Abigail Breslin, Keke Palmer, and Skylar Samuels, original Scream Queen Jamie Lee Curtis, and even Nick Jonas and Ariana Grande, who both have recurring roles.
No one has any idea if the anthology series will live up to its lofty expectations when it premieres on September 22, but we should know soon. The series premiere will screen early this weekend at San Diego Comic-Con, so expect first impressions to come gushing in. 
The glossy, poppy posters feature the characters quite literally with blood on their hands, under the tag line, "Couldn't you just die?" We're guessing most of them will. 
(via Entertainment Weekly)